Ax the Tax, or: How I Learned to Stop Worrying and Love the Philly Beverage Tax
If the beverage industry were staring down its own "doomsday device," it may very well be the soda tax, not unlike the one passed last year by the Philadelphia City Council.
In response to its soaring obesity numbers and in an effort to raise revenue for city programs, Philadelphia became the first major American city to impose a tax on sugar-sweetened beverages – including soda, flavored juices, bottled coffees and teas, sports drinks, and diet beverages. At 1.5 cents per ounce, the tax has received push-back from industry leaders and local businesses, and has even led to conflict between the American Beverage Association and Bernie Sanders, who initially opposed the tax, suggesting it unfairly targets the poor.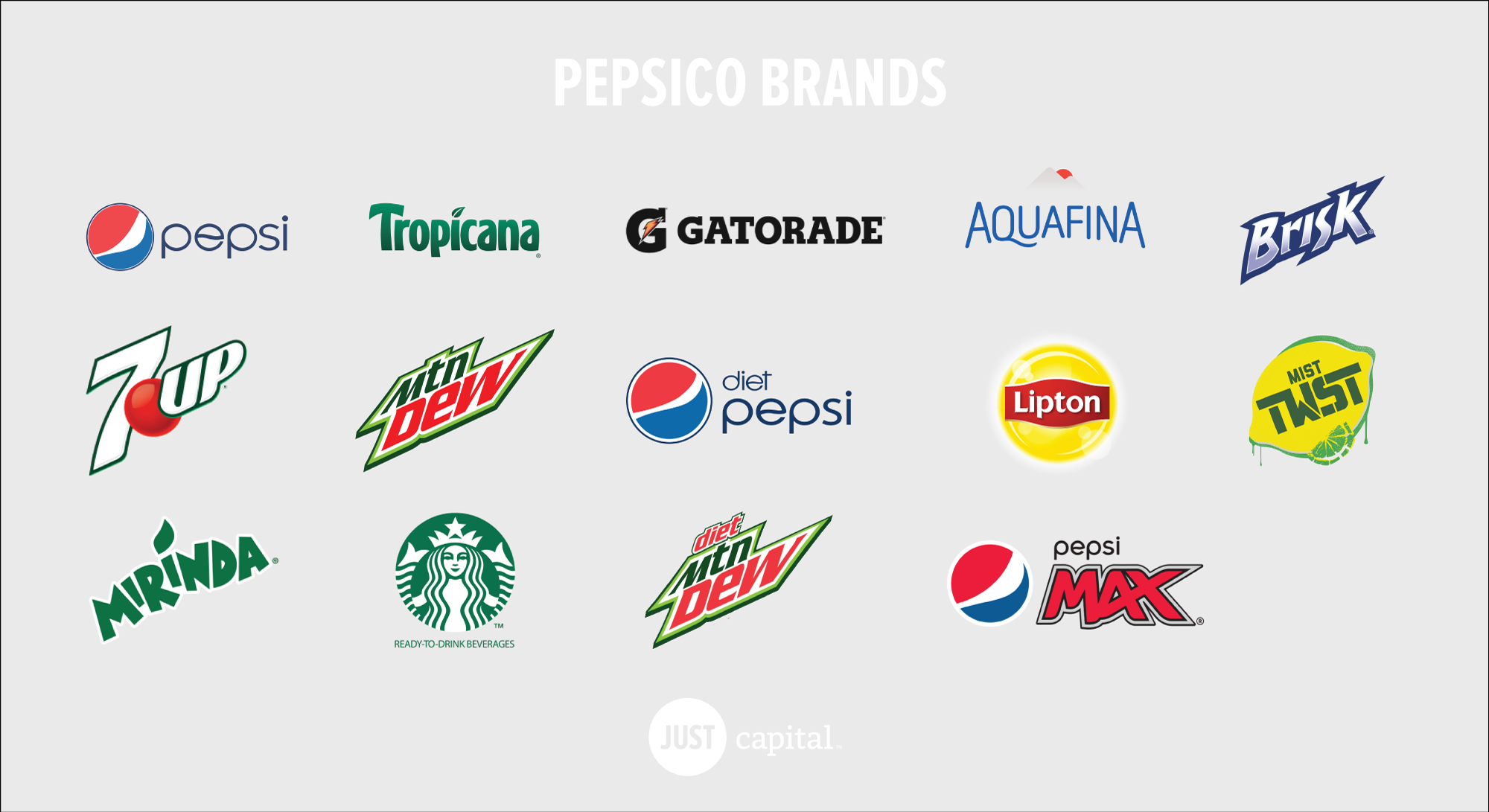 PepsiCo, the JUST 100 leader in the food and beverage industry, has been at the forefront of the developing conversation. With products like Pepsi-Cola, Mountain Dew, Gatorade, Tropicana, and Starbucks ready-to-drink beverages on store shelves, the company has a lot at stake.
By March, citing considerable losses, PepsiCo announced it would lay off 80 to 100 workers at distribution plants serving Philadelphia, a move that has raised some eyebrows and begged the question: can a city beverage tax truly be the cause of such drastic action? Regardless, it's not just PepsiCo that's crying wolf – some soda sellers in Philadelphia said that beverage sales had dropped 50% so far in 2017, and local business owners have organized an Ax the Tax movement. The city of Philadelphia responded by sharing that it had raised more than $12 million in the first two months of the tax, revenue that's going toward pre-K programs, community schools, and renovating libraries, parks and recreation centers.
While the tax has undeniably admirable goals, it has carried with it some significant consequences. Products have become unaffordable to local residents, beverage industry giants like PepsiCo are resorting to layoffs, and the small businesses that sell these products are also taking a hit. Even Temple University is planning to steeply increase the cost of its meal plan, citing the soda tax as the principal reason.
With so many Philadelphia stakeholders impacted by the tax, PepsiCo and other companies are at a crossroads  –  what aspects of their business must be prioritized as they determine next steps?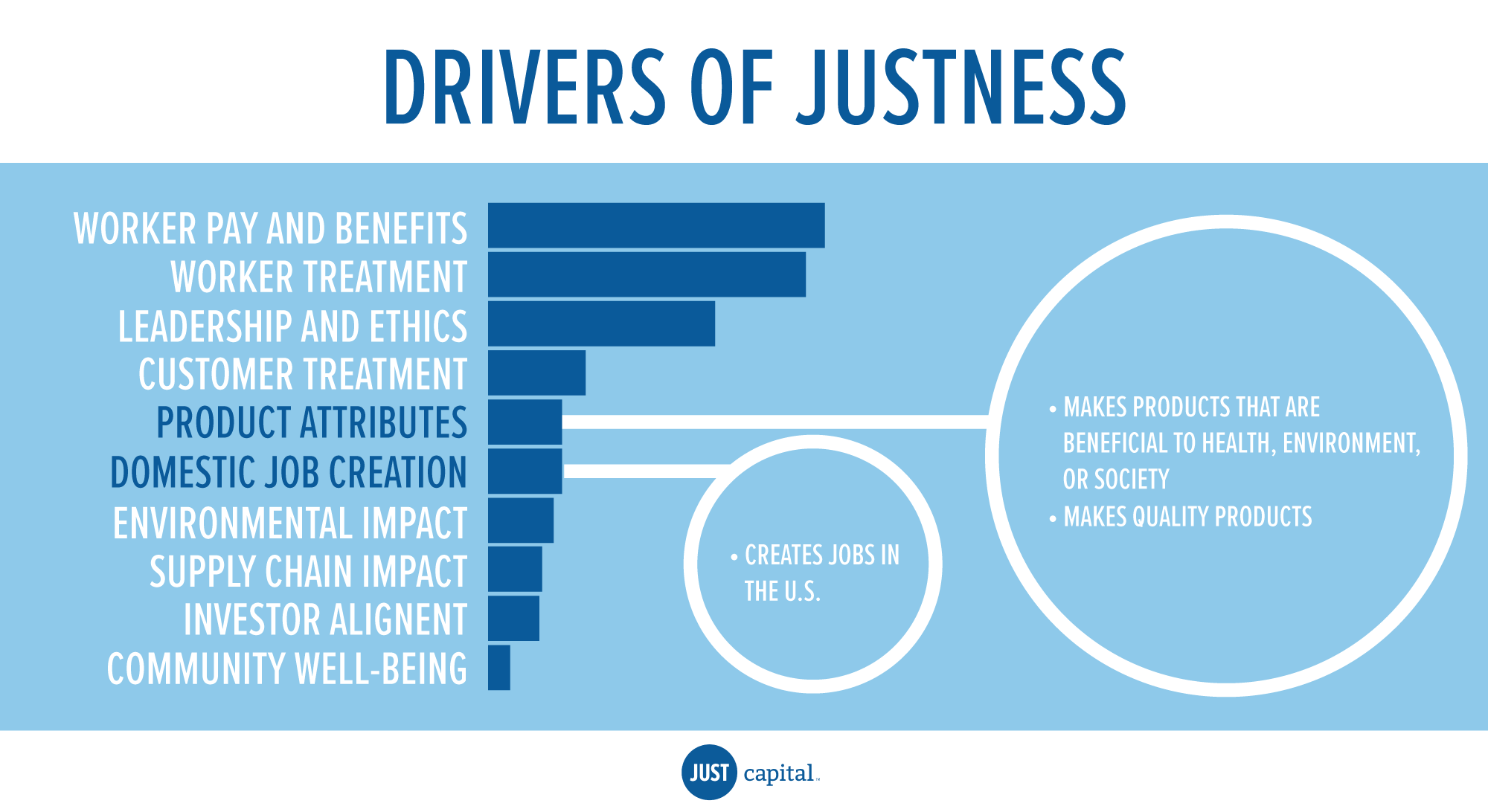 Through JUST Capital's polling efforts, we identified 10 drivers of corporate justness that most reflect the priorities of the public, and weighted them according to the relative importance that Americans place on them. Interestingly, Domestic Job Creation and Product Attributes carry the same weight in our model – 5.6% – suggesting that Americans place equal value on the creation of jobs and the creation of quality products.
PepsiCo, and corporations like it, regularly face difficult decisions when it comes to addressing these drivers of justness. Under pressure from the city of Philadelphia to improve products, PepsiCo will downsize its local workforce by 20%. Though taxes have been passed along to consumers, in an effort to minimize that cost burden, PepsiCo has pulled larger items (2 liter bottles, 12 packs) from shelves, focusing on package sizes that consumers can afford.
In response to the city's efforts to curb the production and sale of unhealthy products, PepsiCo has so far made choices that affect primarily employees and consumers, and may in turn hurt their JUST ranking. With the tax in effect only since January, it's still too early to say what the farther reaching implications could be. But if other cities, states, or the federal government (though it's unlikely under this regulation-averse administration) jump on the beverage tax bandwagon, it's possible the effects could have "doomsday" implications for the beverage industry.
Will PepsiCo and its peers respond by laying off more workers, or might they re-imagine the products they're putting on store shelves? Can they, "stop worrying and love the beverage tax?"
This piece was originally published on Forbes.com.