Roadmap for Corporate America
Over the past three years, we have conducted some of the most exhaustive nationwide polling ever done to identify what issues are most important to Americans when it comes to just business behavior. The result of this year's polling effort is this Roadmap for Corporate America. It lies at the heart of JUST Capital's mission and represents a new North Star for companies large and small.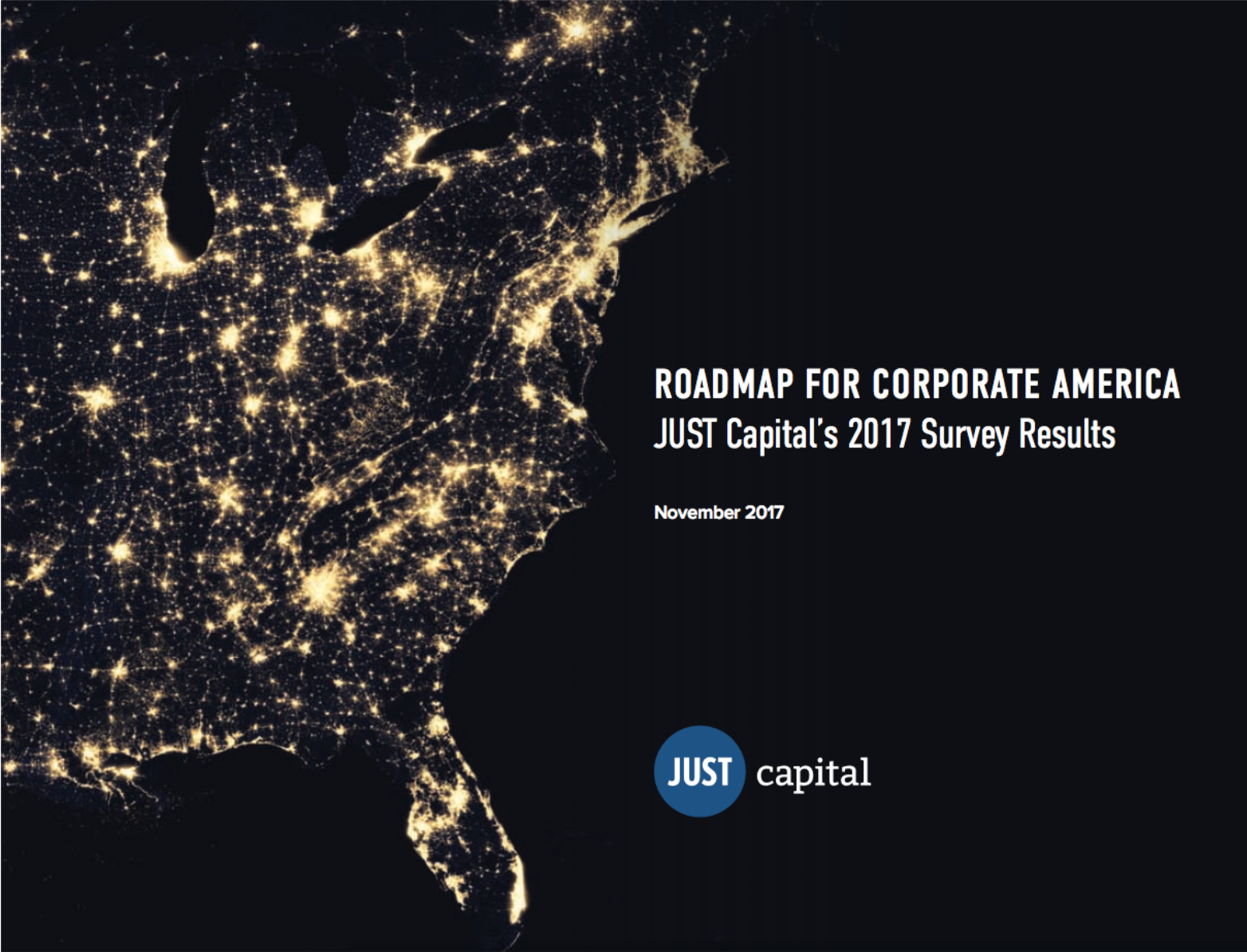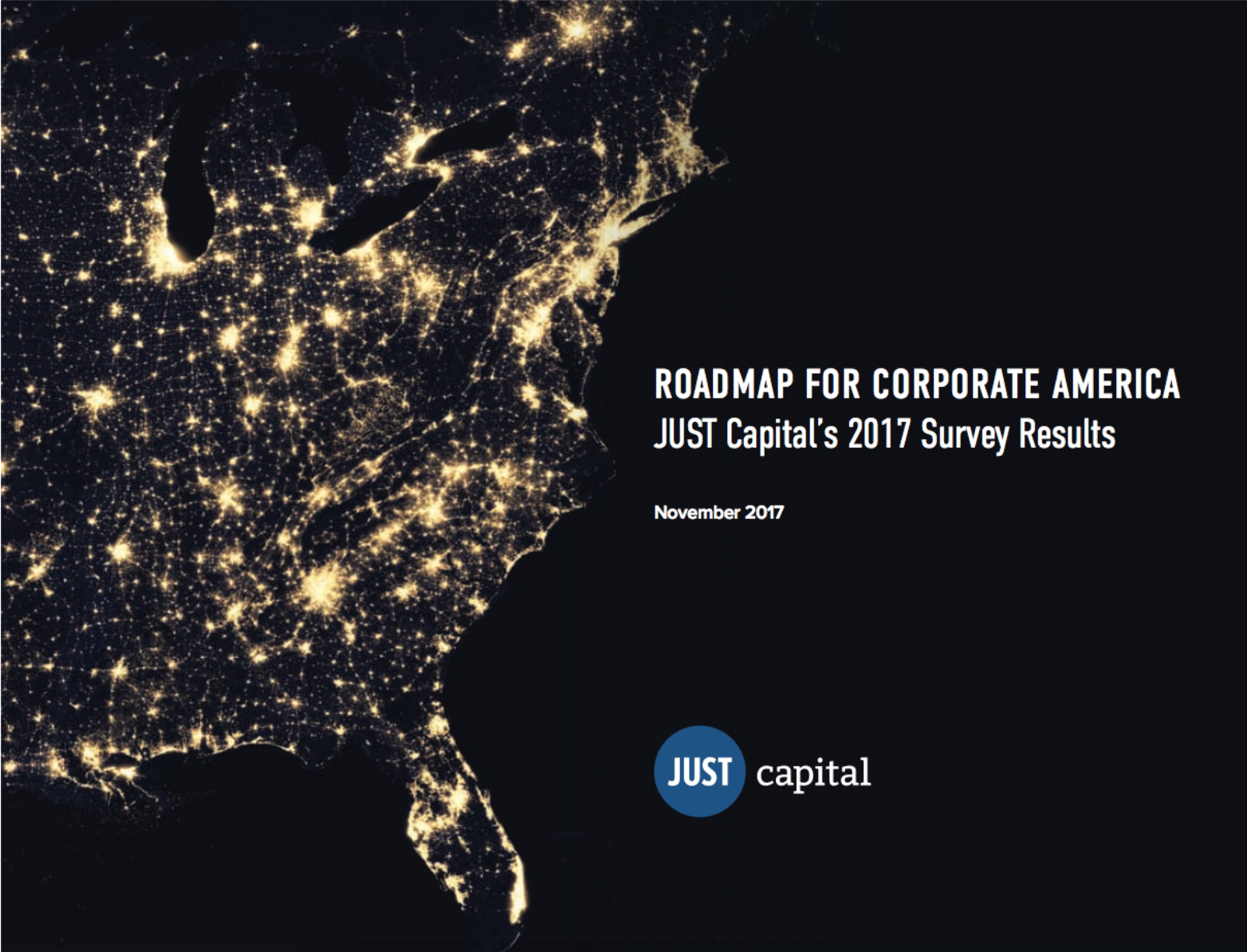 First the good news: there's a lot that Americans agree on when it comes to key issues relating to corporate behavior, spanning across age, ideology, gender, and income. The key takeaway is the need to rebalance how we measure success and whose interests are prioritized – specifically, the need to shift away from focusing purely on meeting shareholder needs toward meeting the needs of all stakeholders, including workers in particular.
When asked what is most important for companies to be doing regarding just business behavior, people said putting workers first is more than twice as important as job creation alone and nearly four times more important than putting shareholders and management first.
We invite you to dig into full 2017 Survey Report here.
Along with some additional press coverage:
Washington Post: 79 percent of Americans would take a pay cut to work for a more 'just' company
Vice Impact: 70,000 People Were Asked How Companies Could Help Them. Here's What They Said
FastCompany: Americans Agree On Something: They Don't Like Big Corporations