Polling Methodology & Demographic Profile
Here at JUST Capital, we poll the public to identify what issues matter most to them when it comes to just business behavior, define metrics that map to those issues, and then use those metrics to track, analyze, and rank the largest publicly traded companies in the U.S.
Since 2015, JUST Capital has surveyed more than 81,000 Americans – representative of the U.S. adult population – asking them to define just business behavior. For this year's survey work, we partnered again with NORC at the University of Chicago, engaging over 9,000 respondents who represent a cross section of America today. We captured perspectives across generational and ideological divides, varying income and education levels, race, gender, and more.
Who We Spoke With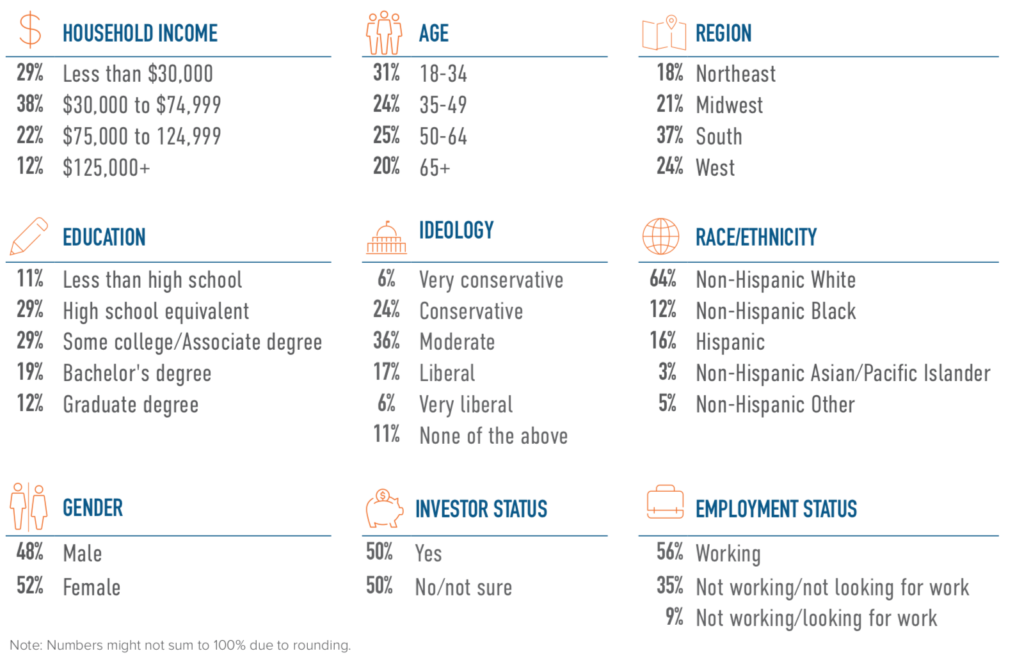 For our focus group and survey respondents, we define a just company as follows:
A just company is ethical, honest, and fair, and behaves this way when it comes to its employees, customers, shareholders, and the environment, as well as the communities it impacts locally and around the world.
Over the past four years, JUST Capital has conducted 50 groups across 14 cities to dig deeper into how Americans define just business behavior. Additional interviews and online discussions were held in 2015 to expand our reach to rural areas and smaller cities. The 2018 focus groups, held in seven cities, confirmed and added to our existing qualitative findings. We will continue to conduct focus groups as part of our research process, as these in-depth conversations have been critical to understanding what Americans of all backgrounds want to see from a just company.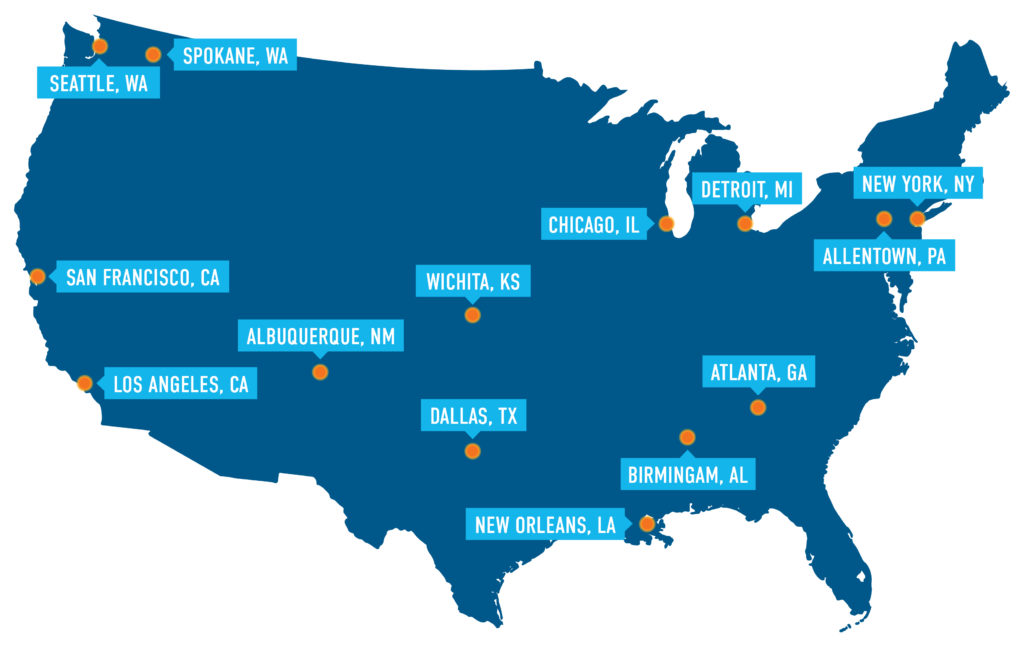 JUST Capital surveys were conducted using NORC's AmeriSpeak online panel, a nationally representative probability-based survey panel in which respondents are recruited using traditional probability methods, and those without internet access complete surveys by telephone. The relative importance weights for the Issues and Components were derived using a MaxDiff design and Sawtooth software.
For additional polling methodology details, please download From Insight to Action: JUST Capital's 2018 Survey Results  & A Roadmap for Corporate America.