Amidst Crisis, What Americans Want from Corporate America: JUST Capital's 2020 Survey Results
2020 has been a year like no other. Every aspect of society has been roiled by the global pandemic, the economic fallout, and the national reckoning with racial injustice. As we rebuild toward a more just and equitable future, it has never been more urgent or more important for corporate America to listen and respond to what the American public prioritizes.

A Roadmap for Stakeholder Capitalism: 2019 Survey Results
Amidst uncertainty about what comes next after the Business Roundtable's new statement, we release the Roadmap for Stakeholder Capitalism, detailing the Issues and stakeholders the American public wants U.S. companies to prioritize most to restore declining trust and create an economy that works for more Americans.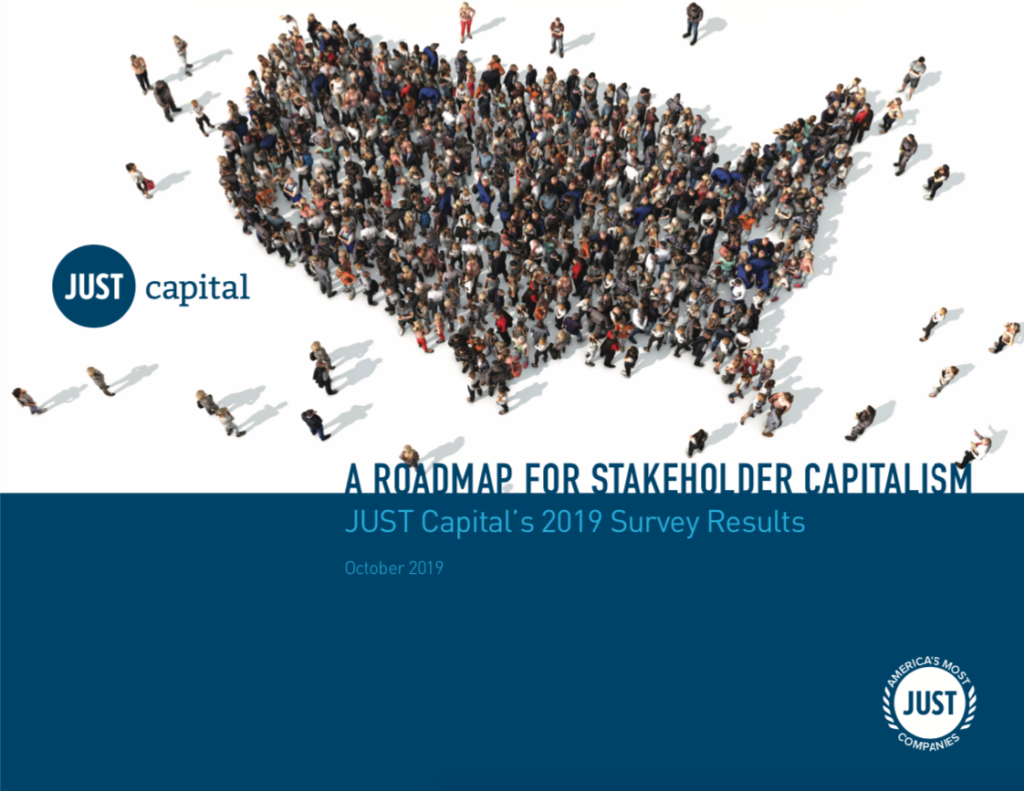 From Insight to Action: JUST Capital's 2018 Survey Results for Corporate America
We have some good news. The country is not as divided as you might think. Dig into our full 2018 Survey Results, and how companies can take our findings from insight to action.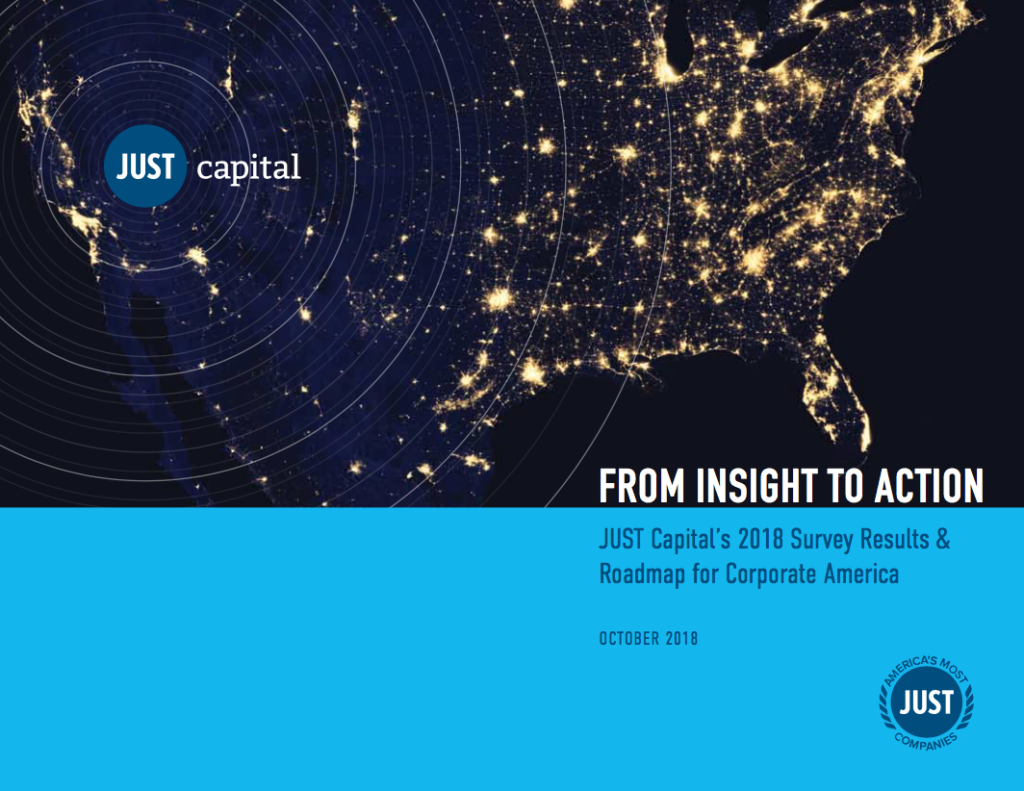 Roadmap for Corporate America: JUST Capital's 2017 Survey Results
Over the past three years, we have conducted some of the most exhaustive nationwide polling ever done to identify what issues are most important to Americans when it comes to just business behavior. The result of this year's polling effort is this Roadmap for Corporate America. It lies at the heart of JUST Capital's mission and represents a new North Star for companies large and small.