Polling the American People
Voice of the American Public    
JUST Capital's annual survey effort asks Americans to identify the issues that matter most in defining just business behavior today. The results underpin everything we do. They power our Rankings. They drive our tools and products, including the JUST ETF. And they provide a detailed and timely benchmark of America's views on business today.
First, the the good news. Americans believe that companies can be a force for greater good and have the potential to play a crucial role in addressing social challenges in our country. Explore key insights about America's Views on Business to see what Fortune called "the strongest evidence I've seen to date that things are inching in the right direction."
Year over year we have found that there is surprising unity among Americans when it comes to how they want companies to behave and what a more just economy could look like. Overall, some issues are slightly more important to Americans in 2018, which means others are slightly less so, but the changes are small. This consistency shows that the American people are steadfast in their values and what they think defines a just company. Here are the year over year changes: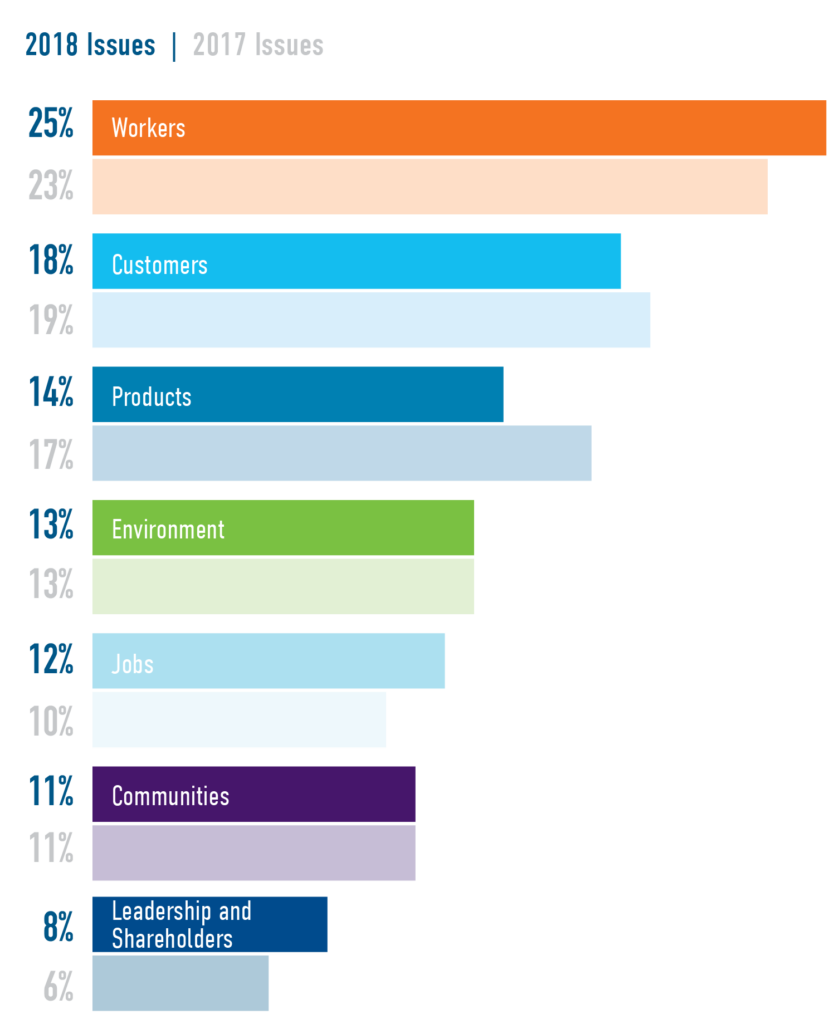 In 2018, we surveyed more than 9,000 respondents, bringing the total number of people taking part in our polling and survey work over the last four years to more than 81,000. Learn more here about the methodology behind one the most comprehensive bodies of public opinion research ever compiled on corporate America and how it drives our Rankings.