Corporations as Community Partners in Racial Equity: Newark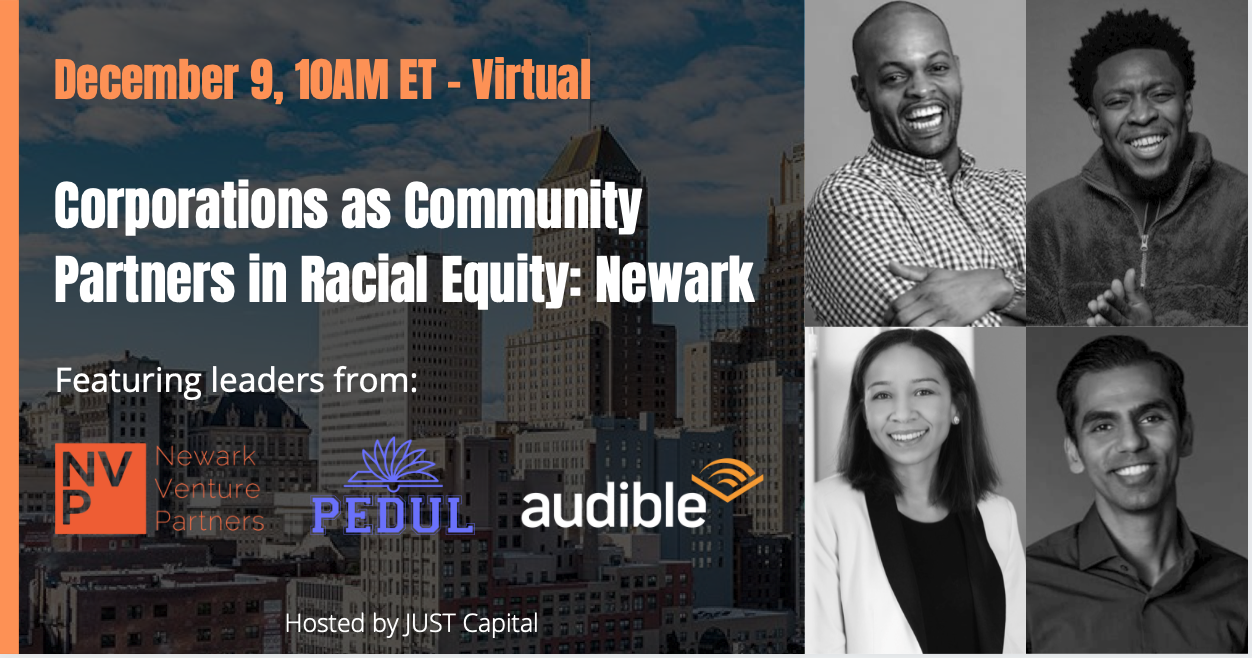 Corporations play a significant and influential role in our economy and society, and a wide range of stakeholders want corporate leaders to use that influence to positively impact the communities they engage with.
Against this backdrop, Don Katz—founder and executive chair of the online podcast and storytelling platform Audible—took action. He launched Newark Venture Partners (NVP) to invest in high-growth startups and generate jobs and opportunity for residents in Newark, NJ, where Audible is based.
Crunchbase's "Diversity Spotlight 2020" report names NVP as one of the nation's top 10 micro venture capital investors in Black- and Latinx-founded companies. NVP has invested more than $40 million in 93 portfolio companies, more than half of which were founded by women or people of color.
Join us on December 9th at 10AM ET as we host an expert panel who'll share real-world examples of how corporate leaders can advance racial equity through investing locally.
Panelists include:
Vaughn Crowe, Managing Partner, Newark Venture Partners
Chisa Egbelu, Cofounder, Pedul
Abhinav Mathur, SVP, Global Center for Urban Development, Audible
Kendra Berenson, Associate Director at FSG, will also offer opening remarks highlighting the 2021 CEO Blueprint for Racial Equity, a report by FSG, PolicyLink, and JUST Capital that provides practical guidance on how companies can advance racial equity within their companies, communities, and society.