JUST Capital Launches the Corporate Care Network to Help Companies Attract, Support, And Retain Caregivers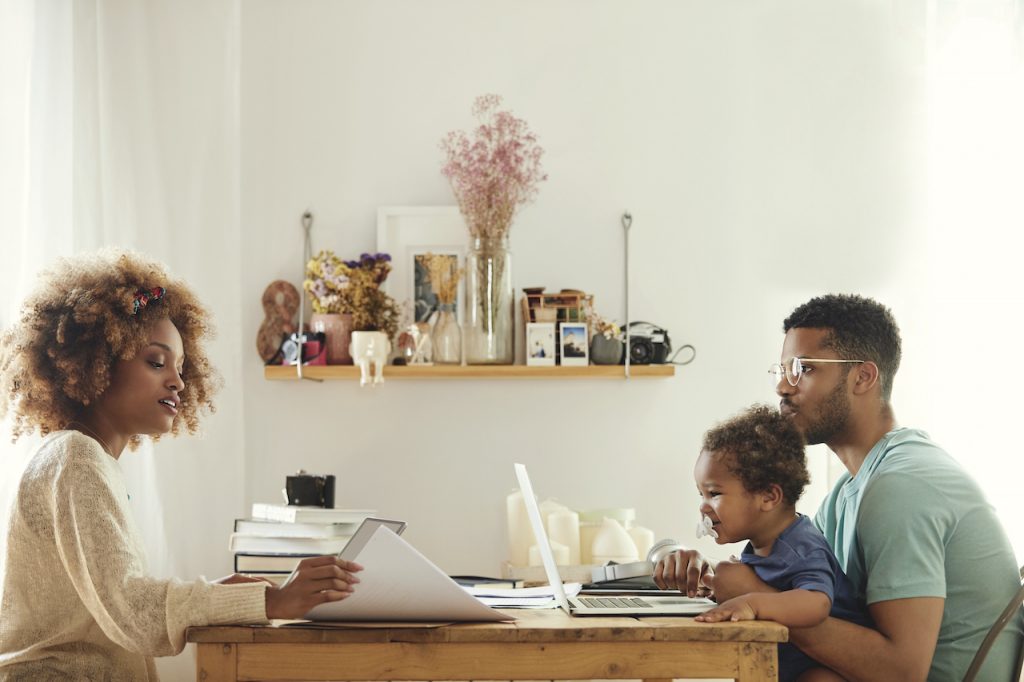 JUST Capital is pleased to announce the launch of the Corporate Care Network, an initiative that connects and supports companies and business leaders dedicated to making care visible and advancing access to care benefits, like paid leave, flexible work, and child care support.
The COVID-19 pandemic laid bare the critical role care benefits play in ensuring workers are able to both deliver for their families, as well as for their employers. JUST Capital's polling of the public reveals that, absent national care infrastructure, Americans want to see corporate leadership on issues like paid leave and child care support, as nearly 76% of Americans recognize that access to child care is problematic and 64% agree that companies should offer at least 12 weeks of parental leave for all caregivers.
Though President Biden prioritized a national paid leave policy as part of the Build Back Better Act and most recently expanded care access through executive order, companies set the standard when it comes to access to care benefits. In fact, the United States is one of just seven countries in the world without paid maternity leave and one of 83 without paid paternity leave. The Corporate Care Network was created in acknowledgment of the fact that 25% of American workers currently access paid leave through their employer, and a growing number of business leaders are stepping up to better understand how investments in care can be instrumental in advancing worker wellbeing, inclusion, retention, and productivity.
Workers are more loyal and productive when they feel supported and when they have flexibility. There's less turnover, absenteeism, and there's more output, research shows. Each year, businesses that do not offer supportive care infrastructure – with comprehensive benefits and policies – fail to attract, support, and retain crucial workers, resulting in a loss of about $35 billion, per Harvard University research.
"In addition to being a clear priority for workers, research highlights the growing business case for offering care benefits, including higher retention rates, increased morale, and improved ability to attract talent. JUST launched the Corporate Care Network to spotlight companies that are prioritizing access to care, while also providing support and insights for business leaders seeking to proactively plan for the future of work. Offering benefits like paid leave, flexible work, and child care support are crucial to remaining competitive and advancing equity in an increasingly diverse workforce," said Tolu Lawrence, JUST Capital's Managing Director and Head of Corporate Impact.
The Corporate Care Network elevates the importance of care policies as business leaders consider solutions to shape an inclusive recovery from the COVID-19 pandemic, take action to advance racial and gender equity in their workplaces, and drive better long-term economic health for their workers, their business, and the global economy at large. Companies within the Network gain access to tools and resources to help guide policy improvements, industry benchmarks, invitations to leadership events, opportunities to share and learn from peers, and opportunities to highlight leadership.
There are industry leaders stepping up on this issue, as we recently highlighted in an analysis featuring the top six companies leading on paid parental leave, such as S&P Global, Dropbox, Zoom Video Communications and more. Still, just 9% of America's largest companies offer 12 weeks of paid parental leave for both primary and secondary caregivers.
To announce the Corporate Care Network, JUST Capital's Lawrence will speak on a panel at Global Citizen NOW. The panel entitled, Women's Economic Equality: What's the Bottom Line, will explore challenges driven by gender inequality and what companies and individuals can do to support women. Moderated by New York Times Bestselling Author, Tiffany "The Budgetnista" Aliche, Lawrence will speak alongside Marc Pritchard, Chief Brand Officer at Procter & Gamble and Elizabeth Vazquez, CEO and Co-Founder at WEConnect International.
To learn more about the network and how your company can connect with other leaders and gain access to a suite of research insights and engagement opportunities, please visit our Corporate Care Network page or email us directly at impact@justcapital.com.