The Top Six Companies Leading on Paid Parental Leave in 2023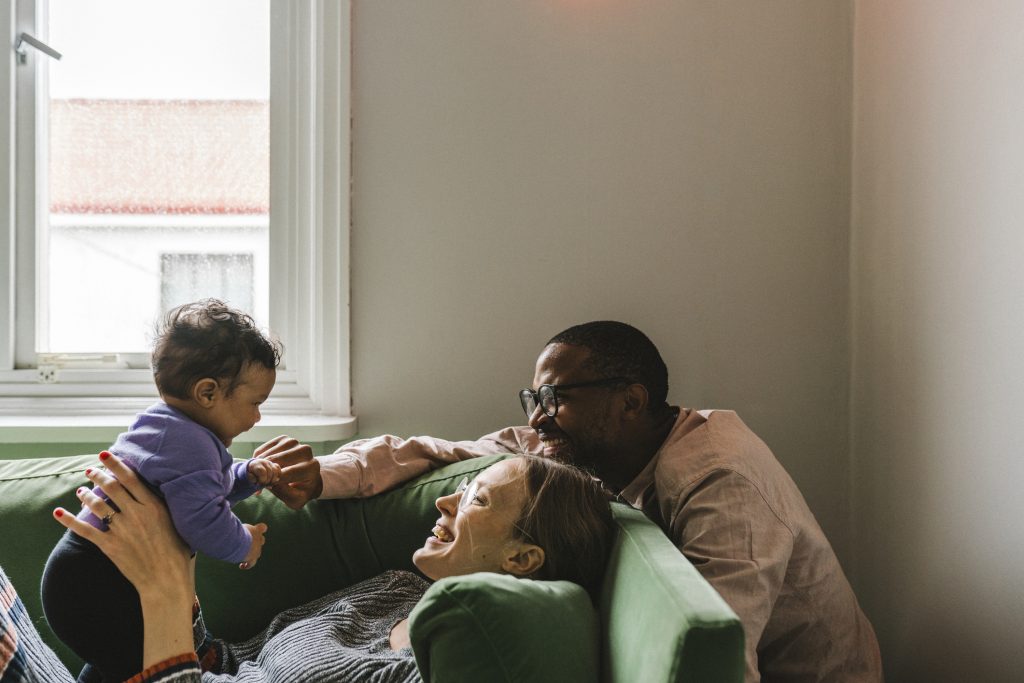 After the COVID-19 pandemic exposed the caregiving crisis in the U.S., some progress was made to expand parental leave benefits, especially on the state level. Despite this, America still does not offer any federal law mandating paid parental leave, leaving companies to set their own standards.
Americans want leadership on this issue. A 2022 poll by JUST Capital found that 64% of Americans believe that it is necessary for companies to provide 12 weeks of paid leave for all parents. The reality is, only 23% of private industry workers had access to paid family leave through their employer in 2021, according to the Bureau of Labor Statistics.
Companies have an opportunity to not only generate outsized impact for workers, but also for their bottom line, and the economy at large. Paid parental leave contributes to higher retention, increased recruitment rates, and improved employee performance. When women don't have access to leave, 30% of them will exit the workforce within a year of giving birth, according to one study.
To demonstrate leadership and meet the needs of their workers, companies can disclose the amount of leave they offer, ensure that the benefits apply to all workers regardless of gender, and then expand the amount of leave according to leading practice.
JUST Capital identified six companies prioritizing paid parental leave for their workers with the leading practice of offering 24 weeks or more of paid parental leave for both primary and secondary caregivers: HPE, S&P Global, Snowflake, Dropbox, Lululemon Athletica, and Zoom Video Communications. Read on below to explore the details of their disclosures and check out our report on paid parental leave data disclosure trends to see what industries are leading and lagging when it comes to paid leave policies and performance.
Hewlett Packard Enterprise
Ranked 1st in its industry and 7th overall
Computer Services company based in Houston, Texas
For the second year in a row, HPE makes our list of companies leading on paid parental leave. In addition to providing up to 26 weeks of paid leave for both primary and secondary caregivers, they also offer parental transition support programs, where new parents can work part time for up to 36 months to transition and ease back into work. HPE approaches benefits comprehensively to support workers holistically, through "physical health, mental, emotional and financial well-being, and social connections to community."
S&P Global
Ranked 2nd in its industry and 19th overall
Commercial Support Services company based in New York, NY
S&P Global provides paid parental leave of 26 weeks for its workforce, including both full-time and part-time employees. This leave is available to "all S&P Global parents, regardless of gender" as soon as they are hired, meaning there is no waiting period or tenure requirement. S&P parents are also able to take the leave "within 12 months of the birth, adoption, surrogacy, or foster care placement of a child."
Snowflake
Ranked 14th in its industry and 433rd overall
Computer Services company based in Bozeman, Montana
Snowflake discusses its paid parental leave policy within its broader benefits program. It provides 26 weeks of paid parental leave to employees, and in addition offers other fertility benefits and time off work. They tout "generous time-off and various leave plans for [workers] to rest, refuel, and sustain a great work-life balance," which has been shown to lead to better retention and recruitment rates.
Dropbox
Ranked 14th in its industry and 184th overall
Software company based in San Francisco, California
Dropbox continues to be a leader on paid parental leave for the second year in a row, by providing employees with 24 weeks of paid parental leave for all employees. They also offer mental and physical wellness benefits to support parents as they navigate returning to work and adding to their family.
Lululemon
Ranked 3rd in its industry and 163rd overall
Clothing & Accessories company based in Vancouver, Canada
Lululemon has a motto when it comes to their benefits policies: "when life works, work works". For the second year in a row, Lululemon is a leader on paid parental leave, providing paid leave of up to six months to global employees at all levels, which is particularly inclusive given they are the only retail store to make the list. They double-down on inclusivity by ensuring that leave is applicable to all parents and adoptions.
Zoom
Ranked 17th in its industry and 200th overall
Software company based in San Jose, California
Zoom offers up to 24 weeks of paid parental leave to its full-time employees in the United States. As parents adjust to life with a new child, they also offer supportive benefits, including access to career re-entry coaching after returning to work following parental leave and a robust mental health benefit.
Representatives from Russell 1000 companies can now access their JUST Jobs Scorecard through our secure Corporate Portal to see how their company compares against their peers on paid parental leave and 20+ other data points utilizing our new threshold benchmarking analysis.
JUST Capital, in collaboration with partners, established the Corporate Care Network to advance the well-being of workers and demonstrate the long-term value of investment in workers. The Network is committed to driving increased access to care benefits, including paid leave and flexible work policies.
If you're interested in learning more on how your company can become involved, please reach out to JUST Capital impact@justcapital.com.