The JUST Report: Why Home Depot Is Investing $1 Billion in Workers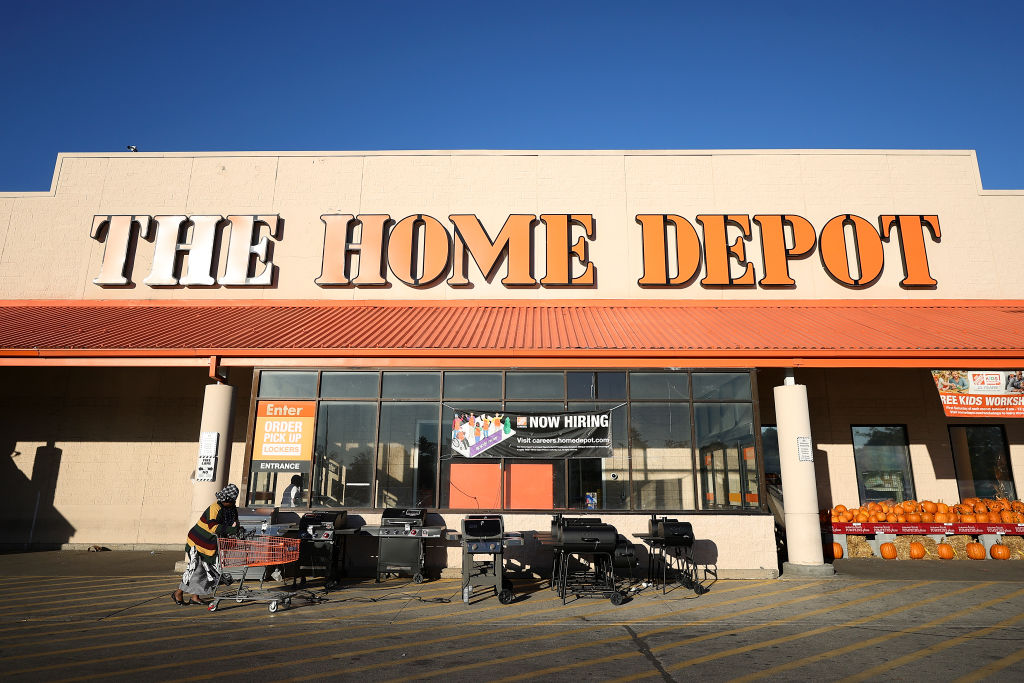 Home Depot announced Tuesday it will direct $1 billion to give its hourly employees in the U.S. and Canada a raise and to lift starting wages for staff across supply chain, customer care, merchandising, and other frontline roles to at least $15 an hour. The move is the latest in a string of investments being made by companies across the retail, restaurant, and hospitality sectors – including Walmart, Delta, and Chipotle – in better training, higher pay, and new jobs for hourly employees, and stands in stark contrast to the mass layoffs happening across tech and banking.

In an email to employees shared with CNBC, Home Depot CEO Ted Decker made the business case for the investment (familiar by now to most JUST followers), saying it will "help us attract and retain the best talent into our pipeline," and "improve the customer experience." For an idea of the impact, Home Depot's 475,000 workers (most of whom are hourly) make it one of the country's largest employers, and it has around 2,300 stores in North America.

The move is exactly in line with how the American public defines just corporate behavior, and how we at JUST gauge our work as a nonprofit. Indeed, yesterday we launched our new "Mission & Impact" webpage so you can see for yourself exactly what difference we are making in the world, and what changes companies we track are making to become more just. In an accompanying article we also released this week, our Chief Strategy Officer Alison Omens and I expound on JUST's vision for "Transformational Philanthropy" and why we see it as critical to tackling society's most pressing challenges.

Home Depot's leadership also kick-starts a new feature for this newsletter, in which each week we shine the spotlight on top company performers across the multitude of issues and industries we cover, as well as other lists relevant to our mission. The first, the top five retail leaders from our 2023 Rankings, is below.
Be well,
Martin Whittaker
---
---
JUST Rankings Spotlight
This week we're highlighting the top Top 5 Retail leaders from our 2023 Rankings inspired by Home Depot's wage announcement. First up…
#1 Best Buy stands out in its industry for leading on demographic disclosure, prioritizing human rights issues, and ensuring customer privacy. It has a minimum wage of $15.
#2 Walmart has strong performance on local job creation, ethical leadership, human rights, and community support like hiring programs to assist with re-entry to work for formerly incarcerated individuals. It announced a new minimum wage of $15 in January.
#3 Amazon received high scores in the Workers stakeholder group relative to its peers for disclosing a minimum wage rate, and for carrying out and reporting results of both a gender- and race-based pay analyses. It has a minimum wage of $15.
#4 Target is the leader in its industry and overall for the Communities stakeholder, with strong performance on local job creation, monitoring and addressing human rights issues, and investing in community development. It has a minimum wage of $15.
#5 Home Depot performs well in the Communities stakeholder due to prioritizing local job creation, in addition to valuing work-life balance by offering backup dependent care and subsidized child care. As of this week, it has a new minimum wage of $15.
This Week at JUST
USA Financial is one of our data licensing partners, and the success of the relationship shows the potential of JUST data. In a piece from Director of Quantitative Research and Analytics Mona Patni and Senior Director of Investor Strategies and Shareholder Governance Tracy Stewart, they take a look at the four strategies USA Financial has made drawing from the JUST 100 and JUST Industry Leaders.
The best performing of those is the JUST Capital Industry Leaders Sustainable Equity Freedom strategy, which has delivered an alpha of 65.45% since inception and of 18.87% in 2022.
USA Financial told us that these strategies are universally attractive to clients of all demographics because the companies that rise to the top of JUST's Rankings are undeniably strong. "And knowing that these large companies are conscious of their place in the world and responsibility for the greater good, makes the JUST Capital 100 a great starting point to apply our criteria," said USA Financial CEO Mike Walters.
Quote of the Week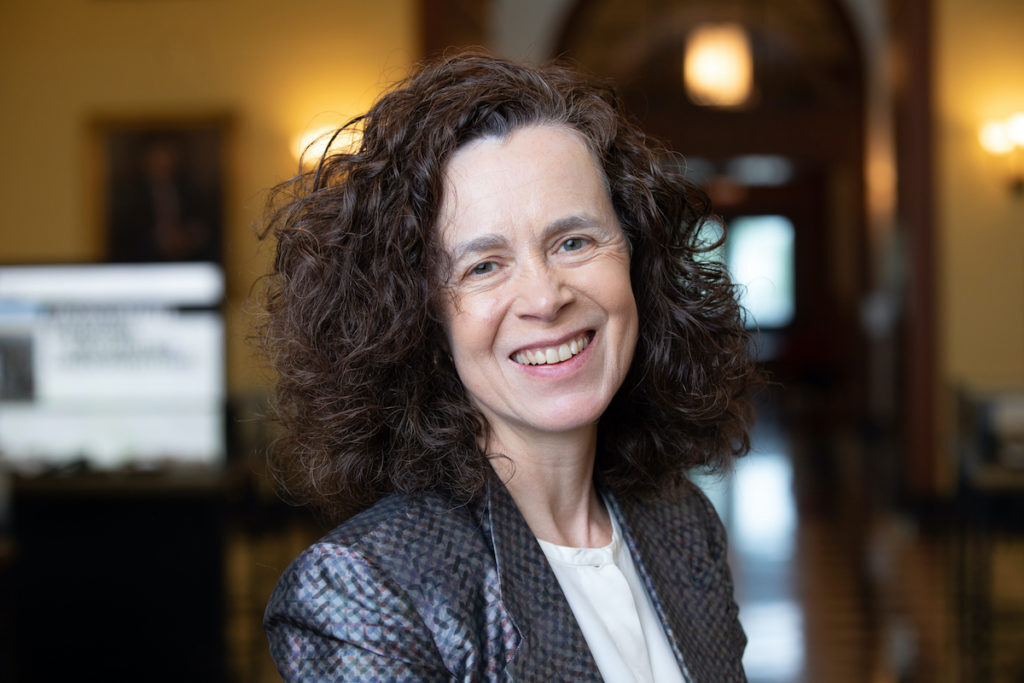 "It's always tempting to trim the workforce and to keep wage costs low. But it's only rarely the right thing to do. Cutting back can destroy in a few days what it's taken years to build, and too often leads to the very best employees considering their options. As study after study has demonstrated, investing in employees – when it's matched with the right kind of work redesign and genuine empowerment of those at the front lines – is often a much more effective way to compete, increasing productivity and spurring innovation."
Must Reads of the Week
McKinsey Global Institute released an in depth report on the relationship between investment in human capital and corporate competitive advantage. The study found companies that invested in training, internal mobility, and organizational health produced greater earnings resilience and attracted/retained talent better than performance-driven companies.
CBS Sunday Morning showed a new business model to tackle wealth inequality by making company employees part-owners is coming from an unlikely force: private equity.
CNBC discussed why the American dream of the middle class isn't what it used to be, showcasing research from Pew Research Center, Brookings, and more.
Despite 23 states raising their minimum wage in January, CNBC Make It compared state minimum wages with the average living wage for one adult with no dependents using MIT's Living Wage Calculator, and found that no state offers a minimum wage that is in line with the living wage.
USA Today profiled Chris Womack, the soon-to-be CEO of Southern Company, among other executives who are leading the charge to diversify America's C-suite. After his appointment, Womack will be one of four Black CEOs in charge of S&P 500 companies.
Bloomberg wrote about the largest-ever study measuring the benefits of a four-day work week. 61 UK-based organizations participated and found that revenue went up, employee absenteeism dropped, and overall worker satisfaction increased significantly. None of the 2,900 participants said they preferred the traditional five-day week.
Chart of the Week

This chart from This visualization is featured in our new Mission & Impact page showcasing a snapshot of outcomes from the Worker Financial Wellness Initiative we created with PayPal in collaboration with the Good Jobs Institute and Financial Health Network. In addition to wage increases or benefits expansions, participating companies have taken actions including: implementing policies to provide greater predictability for hourly retail workers, creating ownership/shareholder opportunities for workers at all levels of the company, and implementing a new emergency savings program.