On January 31st, we're proud to host our latest Quarterly JUST Call, featuring Antonio Neri, President & CEO of Hewlett Packard Enterprises.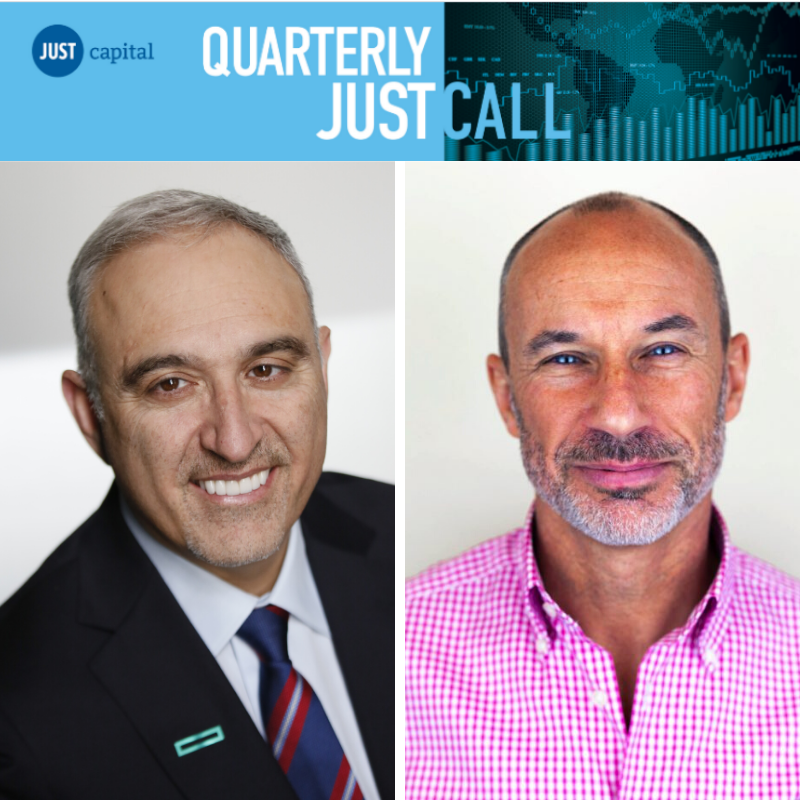 The Quarterly JUST Call builds on the traditional quarterly earnings call, providing a platform for CEOs to speak directly with investors about the ways in which they are creating value for all their stakeholders – workers, customers, communities, the environment, and shareholders – over the long term. Specifically, it taps into the growing demand for a high value, reputable channel for investors interested in ESG and sustainability, which represents over $12 trillion in AUM in the United States.
HPE is not only a JUST 100 company, they are first in their industry when it comes to environmental stewardship and are leaders on diversity and inclusion and human rights issues. 
On January 31, watch in two ways:
CNBC

: Tune at 7:10AM EST for the Squawk Box segment.

Quarterly JUST Call Webcast

: Join the live discussion from 8:00-8:45AM EST via Intrado.
Register here with Intrado to attend the Quarterly JUST Call live or listen to it later on demand.
To ask Mr. Neri about HPE's worker, customer, community, or environmental initiatives and how they connect to delivering long-term value, you can submit questions:
In advance

using the Say platform

. (Note: you need to be a shareholder of HPE, the JUST ETF, or a JUST 100 Company.)

Live during the call, using the Intrado platform. 

In advance via

email

to JUST.
Hewlett Packard Enterprise:
Hewlett Packard Enterprise is a global technology leader focused on developing intelligent solutions that allow customers to capture, analyze and act upon data seamlessly from edge to cloud. HPE enables customers to accelerate business outcomes by driving new business models, creating new customer and employee experiences, and increasing operational efficiency today and into the future.