On January 31st, we're proud to host our latest Quarterly JUST Call, featuring Antonio Neri, President & CEO of Hewlett Packard Enterprises.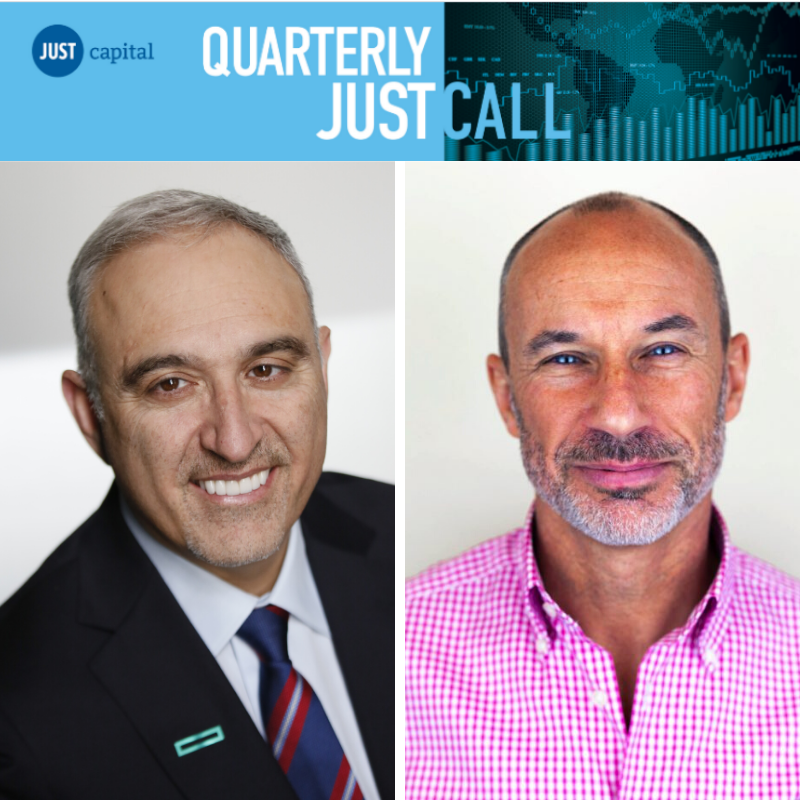 The Quarterly JUST Call builds on the traditional quarterly earnings call by providing a platform for CEOs to speak directly with investors about the ways in which they are creating value for all their stakeholders – workers, customers, communities, the environment, and shareholders – over the long term. Specifically, it taps into growing demand for a high value, reputable channel for investors interested in ESG and sustainability, which represents over $12 trillion in AUM in the United States.
HPE is not only 17th in our JUST 100, but they are number 1 in their industry when it comes to environmental stewardship, not to mention their excellent diversity & inclusion policies, both of which are sure to come up on the call.
On January 31, watch in two ways:
CNBC: Tune in between 7 and 8AM EST for a segment moderated by Andrew Ross Sorkin on CNBC's Squawk Box.
Quarterly JUST Call Webcast: Join the live discussion from 8:00-8:45AM EST via Intrado.
Register here with Intrado to attend the Quarterly JUST Call live on January 31st or listen to it later on demand.