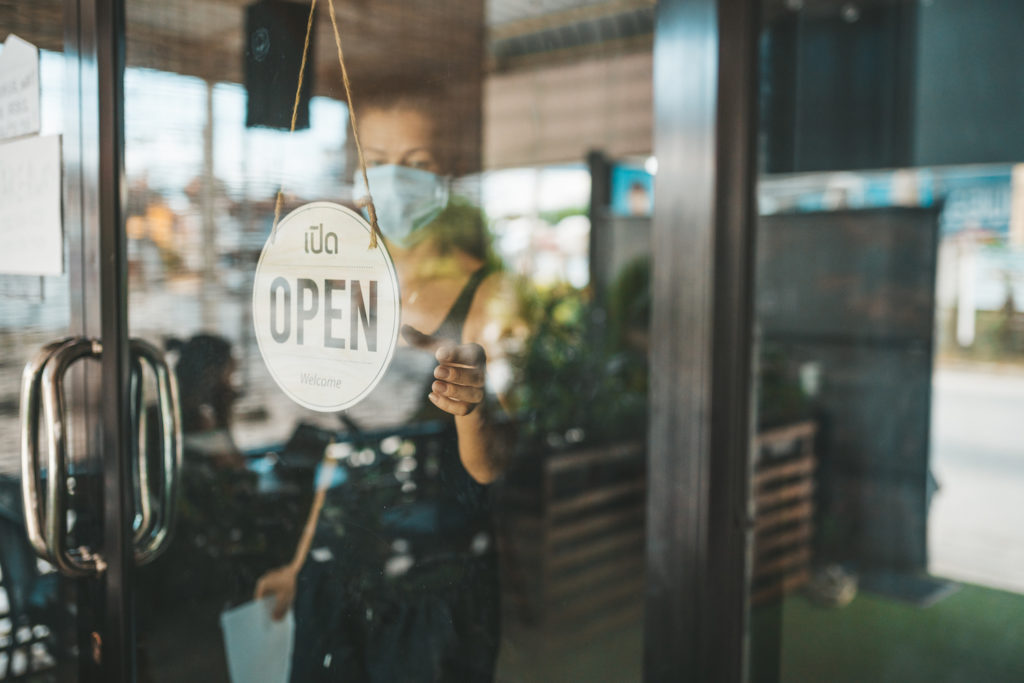 As our country inches closer to reopening its states and businesses, the actions companies take in the coming weeks and months are critically important in ensuring that Americans are protected from future waves of coronavirus. Companies like Target and Huntington Ingalls have begun to release guidelines for safely reopening stores, and many are beginning to imagine what post-COVID workplaces will look like.
Essential to this is the health and safety practices that companies have been implementing to protect their workers – something we've heard the American public say must be the top priority for companies in addressing the COVID-19 outbreak. As part of our recent, ongoing survey effort to better understand how Americans view corporate response to coronavirus, 89% of respondents agree that PPE – such as face masks and gloves – should be provided to frontline workers, and 87% say that companies should regularly sanitize workplaces and make accommodations for social distancing.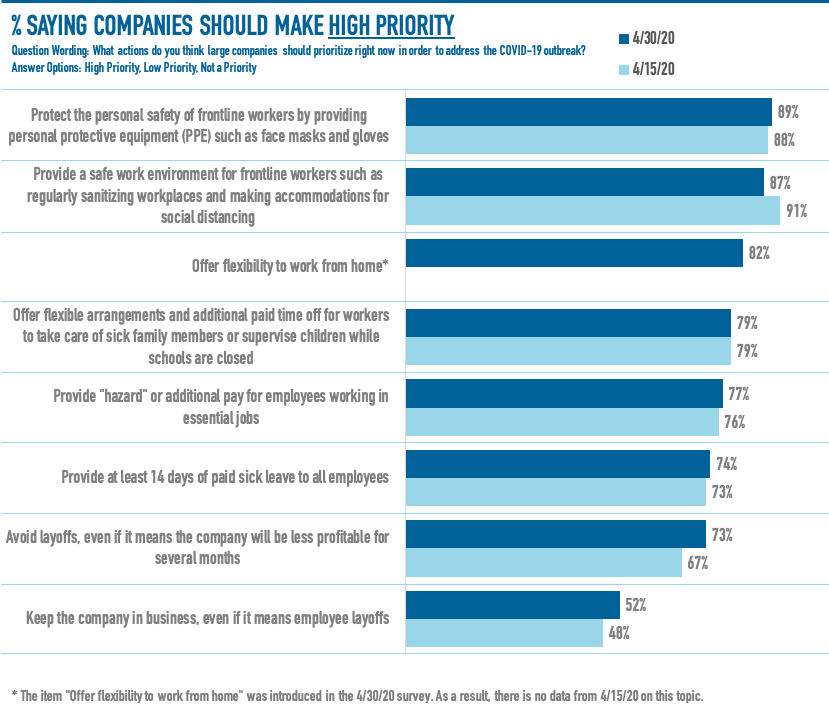 As part of our COVID-19 Corporate Response Tracker, we've been looking closely at what companies are doing to protect the health and safety of their workers, and have found that 69% of America's largest employers have announced added measures during the pandemic to protect workers and customers alike.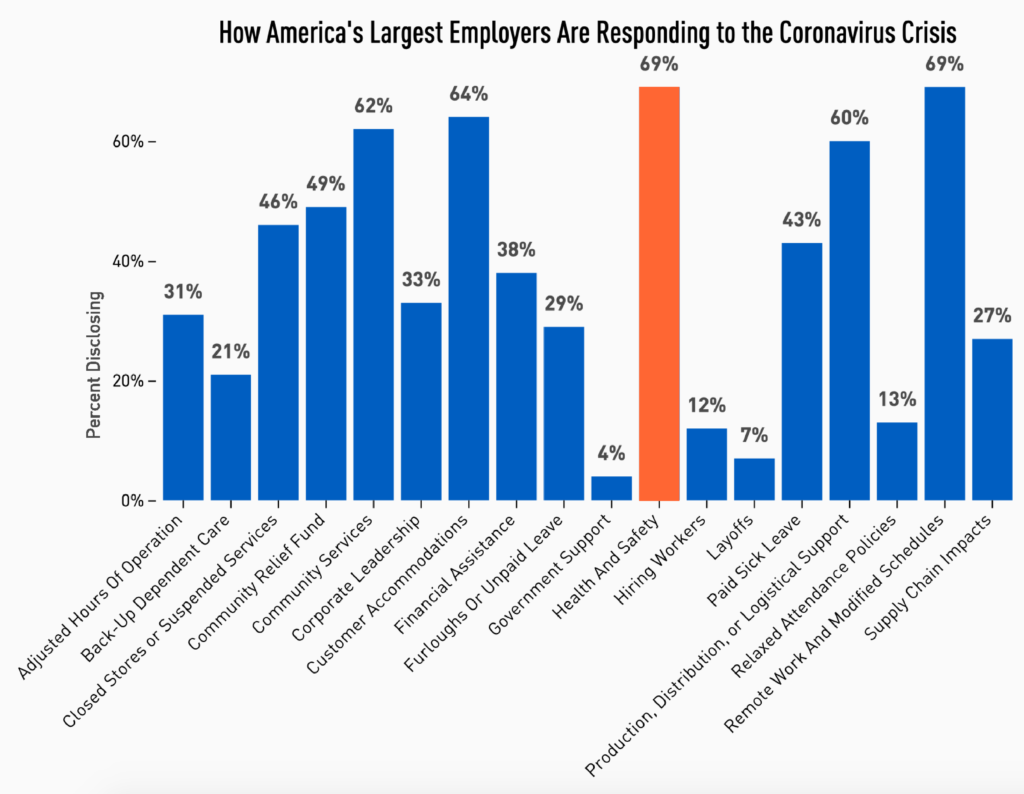 Of these 69 companies, just 32 are providing PPE to employees – primarily companies in industries like Retail, Transportation, or Restaurants, which have significant frontline workforces.
UPS, for example, has seen a significant uptick in delivery volume, leading to long shifts for its workers who are deemed essential. The company has put a number of measures in place to protect workers, distributing masks and PPE to employees in April, and adding markings at six-foot intervals in warehouses.
Target has provided face masks and gloves during each shift – as well as to Shipt shoppers using its stores, implemented rigorous cleaning routines, and installed plexiglass partitions in checkout lanes. The company is also providing thermometers to any U.S.-based employee who needs them.
Darden Restaurants – whose chains include Olive Garden and Longhorn Steakhouse – is taking a number of precautions as its restaurants begin to reopen. Employees receive daily temperature checks along with PPE, and table layouts have been reconfigured to allow for social distancing. Darden also stands out for its decision to extend paid sick leave to all hourly team members, not just for the duration of the crisis but permanently.
You can explore the full list of companies prioritizing health and safety here: