Watch Our Quarterly JUST Call with Nick Akins, CEO of American Electric Power, on Its Rise to #1 for Workers in Its industry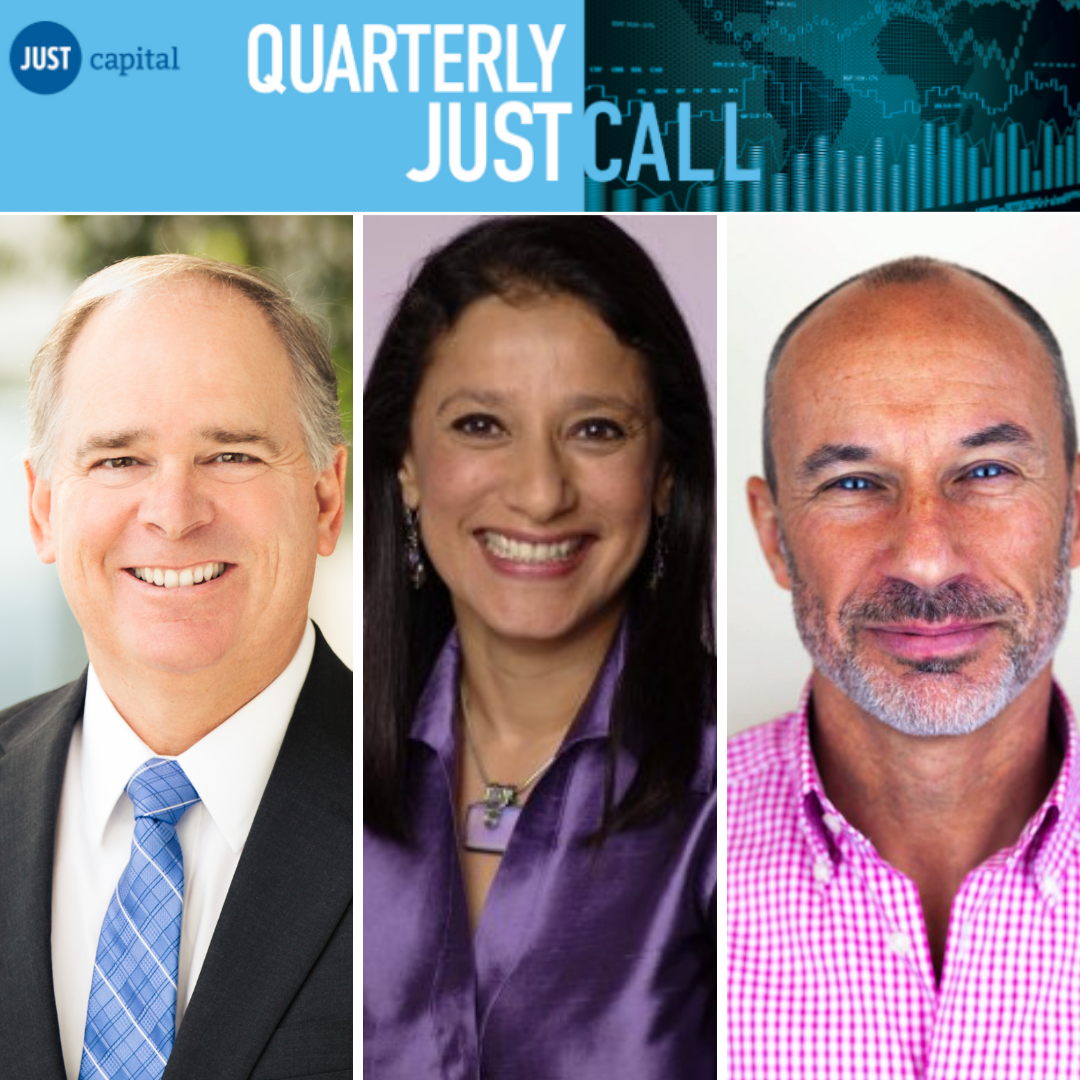 On Thursday, April 1st at 1PM ET we invite you to join our latest Quarterly JUST Call with Nicholas K. Akins, Chairman, President, and Chief Executive Officer of American Electric Power (AEP).
We're at a pivotal moment in our country for transforming our energy generation and consumption, and that's why we're excited to be talking with the CEO of AEP, Nick Akins. He leads not only the largest electricity transmission system in the US, but the top ranked utilities company in our list of America's Most JUST Companies, and top in its industry for workers.
The federal government is putting together a massive infrastructure plan that will take into account modernizing our energy grid, a task whose urgency was accentuated with the extreme storm in Texas this February.
Since taking the role in 2011, Akins has been leading that modernization at AEP. The company has just released a new climate plan as part of this mission, shooting for an 80% reduction of carbon emissions by 2030 and net-zero carbon emissions by 2050.
AEP also stands out in the JUST 100 for its Workers performance metric, driven by high scores in both workplace safety and diversity, equity, and inclusion (DEI). In fact, investments in the latter across the company and a dedication to disclosure have resulted in AEP tying for first place on DEI policies, which is particularly impressive as corporate America has spent the past year newly focused on the issue.
Also joining the call is Nandika Madgavkar, Head of the CEO Investor Forum CECP, who will guide the second half of the discussion around how AEP manages to tackle these challenges while delivering a high level of value across all stakeholders.
What is the Quarterly JUST Call?
The Quarterly JUST Call, produced in partnership with CNBC and CECP's CEO Investor Forum, builds on the traditional quarterly earnings call, providing a platform for CEOs to speak directly with investors and influencers about the ways in which they are creating value for all their stakeholders – workers, customers, communities, the environment, and shareholders – over the long term. Specifically, it taps into growing demand for a high value, reputable channel for investors interested in ESG and sustainability.
CNBC Squawk Box Interview
Mark your calendars and tune into CNBC Squawk Box in the 7-8:00 a.m. ET window on April 1 to catch an interview between Nick and Andrew Ross Sorkin as a preview!