After Contracting Typhoid, This 22-year-old Decided to Tackle Water Infrastructure Issues That Contribute to Disease and Economic Stagnation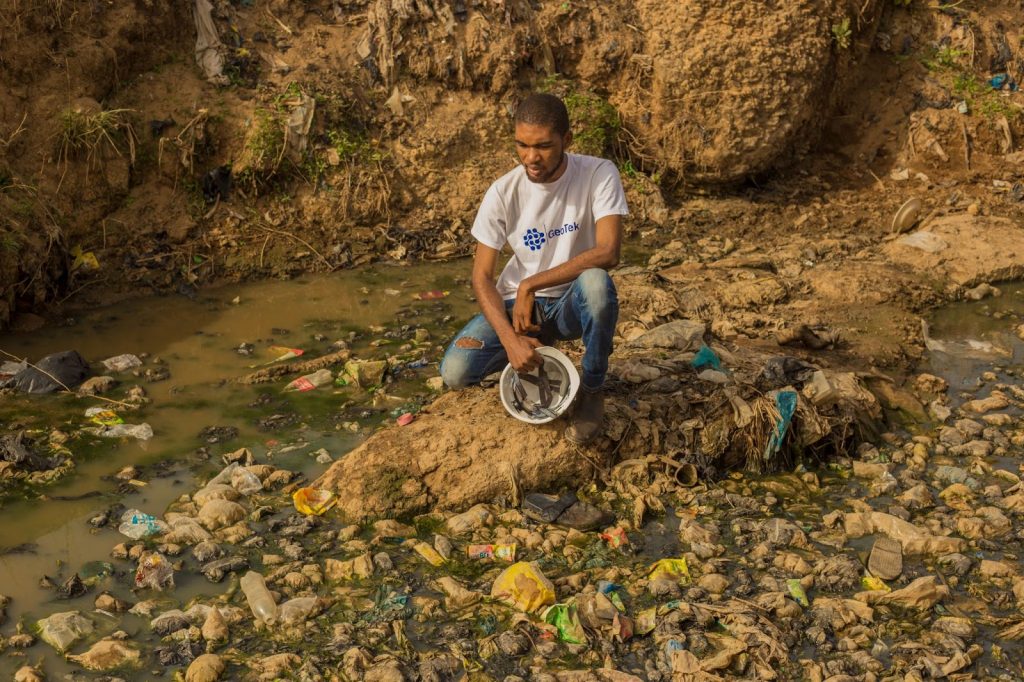 This Climate Week, The 776 Foundation and JUST Capital are spotlighting the next generation of climate leaders. This article was written by JUST Capital's Shannon Cabral, Laura Thornton, and Marguerite Ward.
Each year, approximately four billion people experience severe water scarcity for at least one month out of the year. 22-year-old Joshua Ichor, who was raised in Katsinal-Ala, a town in Benue state, Nigeria, experienced this firsthand.  
In 2010, Ichor became severely ill with typhoid fever, one of the numerous waterborne diseases that are common in the region during the dry season, as the abundance of safe water sources becomes depleted. 
After recovering from the illness, Ichor became interested in what had made him, and many others sick. His experience drove him to study water science in university and explore its implications. The lack of available water prevents many children from attending school and adults from working, as they must travel far distances to obtain clean water, he explained. This also strains the region's economy, as water is not available for livestock or agriculture, he noted.  
Billions of dollars of investments are going into technologies like artificial intelligence … But man must drink water before he develops technology.
In January 2021, he decided to tackle the problem himself, creating his own company, Geotek, to generate innovative solutions to the problem of water access, specifically how to ensure quality infrastructure of water systems.
His work has created buzz among his community and in the climate tech world. In fact, Ichor is one of the 20  fellows of the 776 Foundation's initial cohorts- a foundation dedicated to investing in youth entrepreneurs who are working on projects to help fight climate change. The 776 Fellowship is a two-year, full-time program for individuals ages 18-24, who are granted $100,000 to implement and execute their climate-focused projects.
"Billions of dollars of investments are going into technologies like artificial intelligence, and new modern technologies, like space exploration," he said. "But man must drink water before he develops technology. Humans can exist without artificial intelligence. But humans cannot exist without water."
In an interview with JUST Capital, Ichor discussed the importance of sustainable water infrastructure in the Sub-Saharan region, the role data plays in the success of Geotek, and how companies can aid in solving the water crisis. Addressing the globe's water crisis should be a top concern for all business leaders, he said, adding, "Water is the elixir of life." 
Chipping Away at a Main Problem Contributing to The Water Crisis
Through his own lived experience, as well as studying water science in college, he recognized that water scarcity in Africa is largely due to its failing water infrastructure. He noted that many organizations are trying to alleviate the water crisis in Africa by building new infrastructure, however, their plans are missing a key element – longevity. 
"The question we are trying to answer at Geotek is the question of sustainability," stated Ichor, "What is the purpose of investing billions of dollars into the construction of new infrastructure, when we cannot ensure the sustainability of the infrastructure?" Geotek, he said, is providing a solution to this problem by focusing on maintaining and improving water systems' infrastructure.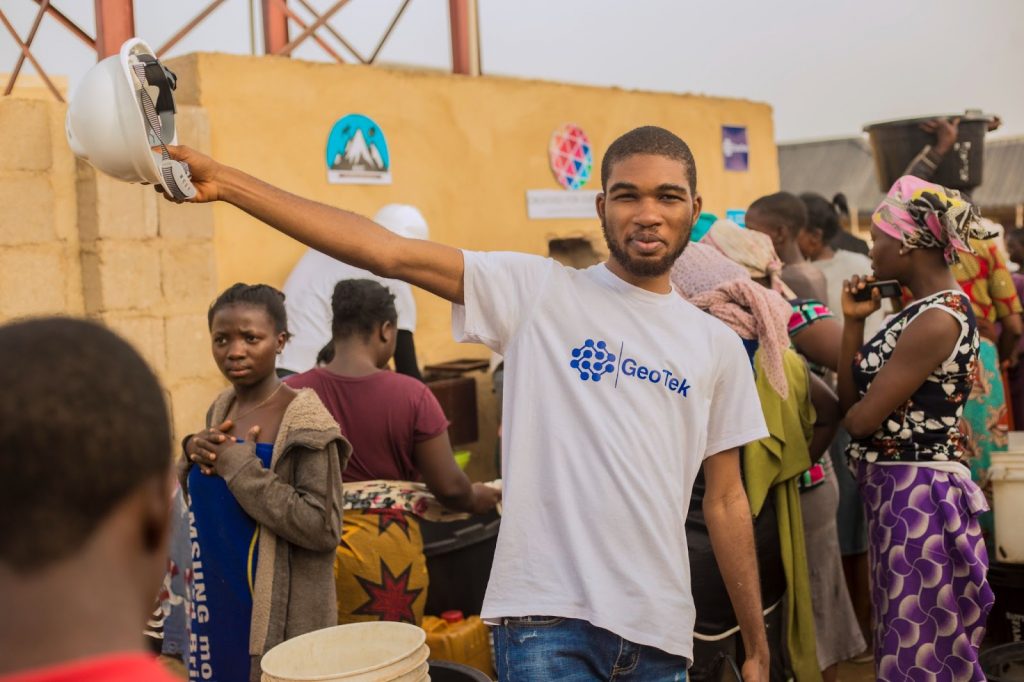 At Geotek, its flagship technologies include monitoring systems that collect data on the functionality of critical water infrastructures to ensure the sustainability of the infrastructure for years to come. "We leverage big data and geotechnical surveillance with improved data analytic tools to construct sustainable water infrastructures for communities," said Ichor. 
Through the data collected by the water monitoring systems, Geotek is able to assess the most productive groundwater positions for boreholes, which Ichor explained are holes that are drilled down, "into the groundwater resource, and then the water is pumped upwards." By focusing on sustainability, Geotek provides a long-term, data-centric solution to the water crisis in Africa, he said. 
Dozens of companies have recently pledged or expanded their pledges to become "Water Positive," a commitment centered around replenishing or giving back more water than a company uses. The overall basis for these pledges includes reducing water consumption and identifying areas of water scarcity within a company's supply chain that companies could then replenish. These pledges differ among companies but often also include investment in water technology and advocating for stricter water policy at a global level. While some members of Russell 1000 are making this ambitious pledge, overall disclosure on annual water usage is low, with only 28% of the entire R1000 providing disclosure, per JUST Capital's research.
Ichor underscored the importance of water policy in addition to corporate innovation. "Innovation cannot thrive without the appropriate policies," he said, "After innovators like us create solutions and technologies, it boils down to policies that enable these technologies to thrive. So captains of industries, leaders of nations, and big organizations must ensure that there are policies in place that favor the sustainable use and supply of water." 
As convenings centering around climate continue to occur, including the UN General Assembly (or UNGA) this week, the hope is that these conversations spur action that has positive impacts on the communities who need it most.
"We want to see situations whereby actionable conclusions are drawn," said Ichor, "And that citizens back home far, far away from the United States, can feel the impact of those problems that are highlighted and the solutions that are concluded upon." 
To learn more about your company's environmental performance in the 2023 Rankings or to gain insights into how to improve on the issues that matter most to the American public, please reach out to corpengage@justcapital.com.