Chart of the Week: Companies With Fewer Controversies Outperformed in 2020
In this week's Chart of the Week, we take a look at our 2021 ranked companies that had controversies across all of our various stakeholders over the last three years, log-normalized by revenue. For our analysis, we split out the companies with at least one controversy within our universe into two buckets – the top 50% with the fewest controversies relative to the bottom 50% with the most – and find that companies with fewer controversies slightly outperform those with more.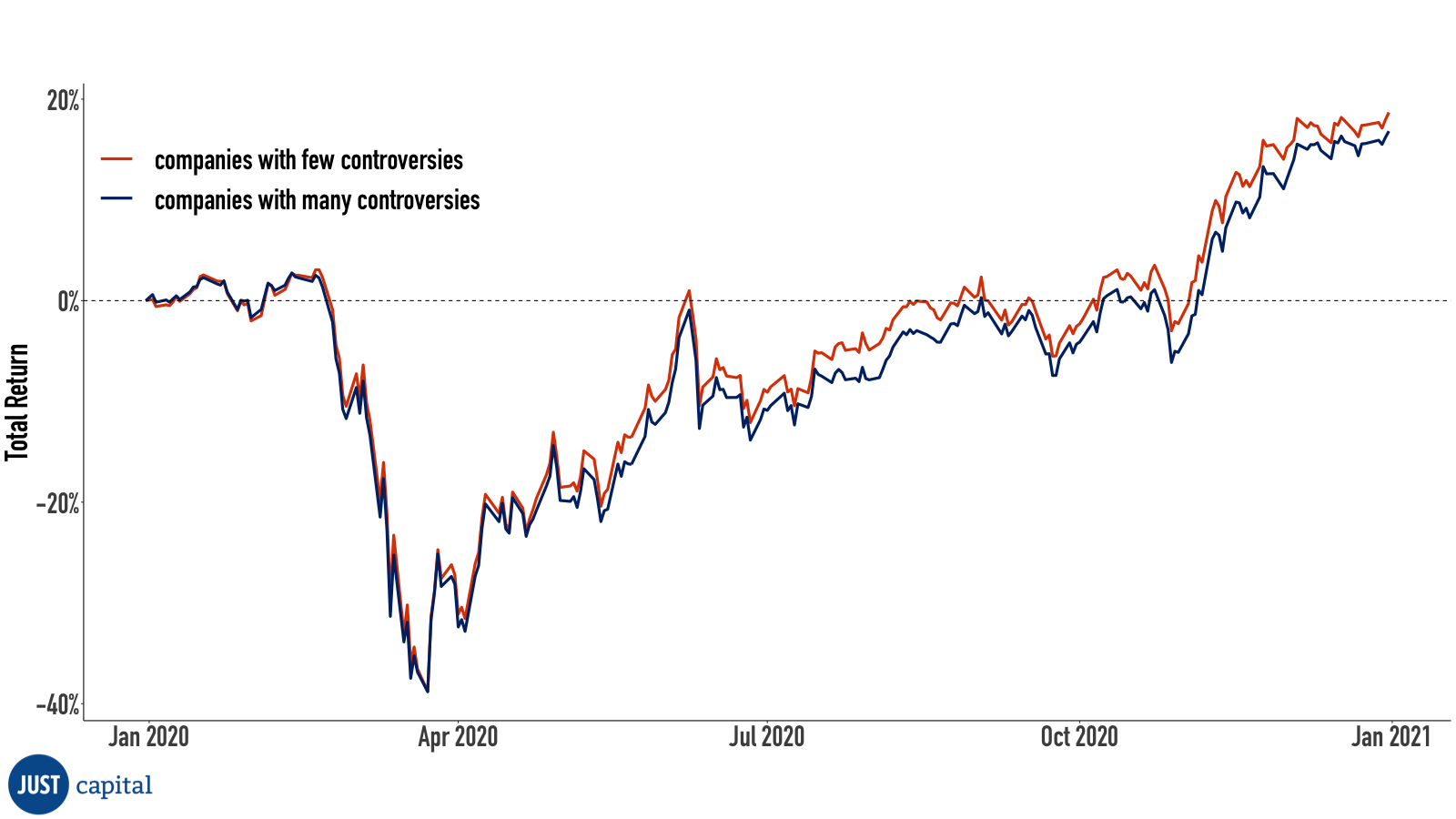 We use RepRisk as our third party data partner for collecting controversies, and define them as cases occurring in the U.S. that pertain to misleading communication, scandals, and systematic risk incidents, as reported by credible and influential news sources over the past three years.
Companies that have fewer controversies around issues related to anti-competitive practices, data privacy, misleading communication, or health and safety perform better than those who do not.
If you are interested in our methodology which highlights how controversies play into our overall rankings calculation each year, you can find the methodology document here. 
If you are interested in supporting our mission, we are happy to discuss data needs, index licensing, and other ways we can partner. Please reach out to our Director of Business Development, Charlie Mahoney, at cmahoney@justcapital.com to discuss how we can create a more JUST economy together.
If you have questions concerning the underlying analysis, please reach out to our Director for Quantitative Research, Steffen Bixby, PhD, at sbixby@justcapital.com.