America's Top 10 Companies for Environmental Performance in 2023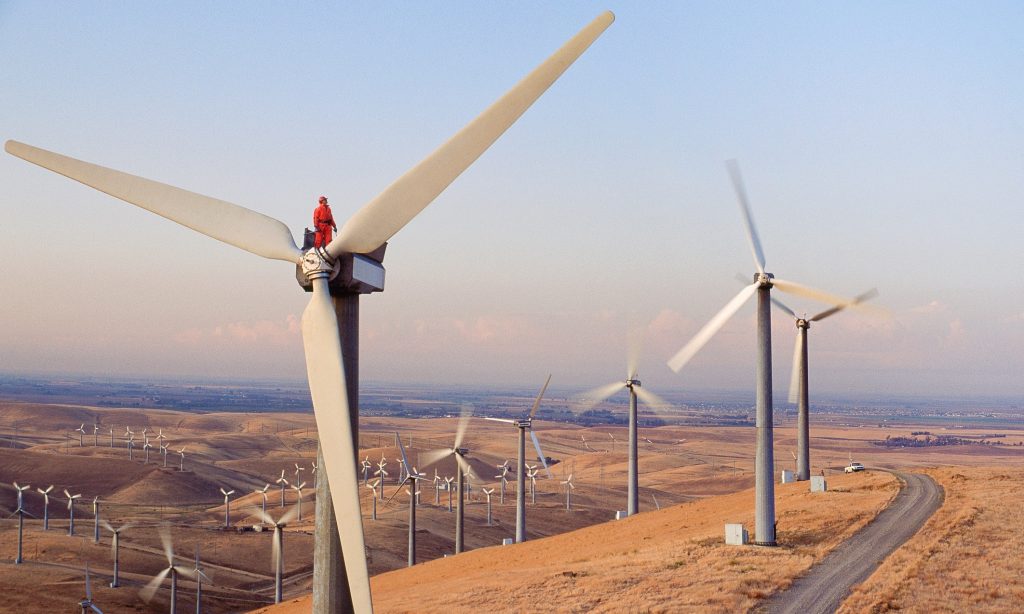 The "E" in ESG remains a core focus for corporate leaders – along with regulators and lawmakers. Some state and federal legislators continue to challenge companies' environmental actions. At the same time, companies are grappling with new sustainability disclosure requirements coming out of the EU and what's to come from the SEC's rule on climate-related disclosures.
Amid these moves, and as this week marks the 53rd annual Earth Day, we took a look at how America's largest employers are stepping up to manage their environmental impact.
A majority of Americans (88%) JUST Capital surveyed in partnership with Ceres and Public Citizen agree large companies have a responsibility to reduce their environmental impact. An additional 87% said it is important that large companies publicly report data about their impact on society regarding climate. Climate also remains high on the agenda of investors, making up a majority of ESG-related shareholder proposals this proxy season.
To see how companies are measuring up against these expectations, we evaluated the 10 companies with the best environmental performance in our 2023 Rankings of America's Most JUST Companies. All 10 of these companies have set a Net-Zero target and we also found that these leaders are outpacing the remainder of the Russell 1000:
Read more about how these companies – some of which also appear in our round-up of industry leaders on environmental performance – are taking action. The Top 10 are listed below in ranked order on environmental performance based on the 2023 Rankings.
Workday
Ranked 33rd in America's Most JUST Companies
Software company based in Pleasanton, California
Workday is the top-performing company on the Environment stakeholder, placing first in the overall Rankings and its industry. At Climate Week 2022, JUST CEO Martin Whittaker discussed with Workday's Erik Hansen the company's ambitious verified climate commitment, a 1.5-degree Science-Based Target, to reach Net-Zero emissions within its operations by 2030. Workday is also mitigating its historical emissions, becoming one of the first companies to achieve a lifetime net carbon footprint of zero. Additionally, Workday is tied for first within its industry for having the highest percentage of renewable energy within its overall energy use portfolio.
Hewlett Packard Enterprise
Ranked 7th in America's Most JUST Companies
Computer Services company based in Spring, Texas
Hewlett Packard Enterprise's (HPE) verified 1.5-degree Science-Based Target contains near-term and long-term goals to achieve Net-Zero emissions by 2040, including an absolute reduction of all scope emissions by 90%. Through innovative technology, HPE is increasing the energy efficiency of its products and lowering the environmental cost for consumers. These efforts earned HPE a tied-for-first spot on the Sustainable Materials Issue in our Rankings, within the Computer Services industry. HPE is also tackling its supply chain emissions, and through direct collaboration with suppliers, has set a goal for 2030 that 80% of HPE product suppliers have their own Science-Based targets.
Akamai Technologies
Ranked 78th in America's Most JUST Companies
Internet company based in Cambridge, Massachusetts
Akamai is working toward a 2030 Net-Zero Target through clean energy projects, engagement with suppliers, and creating a 50% more energy-efficient platform. The company is aiming to achieve a goal of 100% of its global operations utilizing renewable energy by 2030 through partnerships with its data center providers. Akamai also ranks first in its industry for pollution reduction and resource efficiency.
Microsoft
Ranked 3rd in America's Most JUST Companies
Software company based in Redmond, Washington
Microsoft has consistently positioned itself as a leader in sustainability and has pledged to go beyond Net-Zero, committing to being carbon negative by 2030. This ambitious commitment includes removing more carbon than the company emits by 2030 and, by 2050, removing all of the company's historical emissions. Microsoft is also committed to becoming water positive by 2030, through collaborating with nonprofits and focusing on habitat restoration. Microsoft is investing in circularity by setting a target of zero waste by 2030, creating more sustainable products for consumers to eliminate waste, and optimizing waste diversion practices within its data centers and campuses.
The Procter & Gamble Company
Ranked 106th in America's Most JUST Companies
Personal Products company based in Cincinnati, Ohio
Procter & Gamble's (P&G) approach to sustainability includes four tiers – climate, waste, water, and nature. Procter & Gamble's climate-focused initiatives include achieving Net-Zero by 2040, disclosing a Climate Transition Action Plan to track progress, and maintaining accountability to achieving its goals. The company's reducing waste with a target to use all recyclable or reusable packaging for consumer products by 2030. P&G also aims to help build a water-positive future, focusing first on high water-stressed areas where the company operates. The company's nature-centric goals also include engaging suppliers to source more ethical products and a commitment to no deforestation as a result of souring its palm, pulp, and paper packaging.
Bank of America
Ranked 1st in America's Most JUST Companies
Bank based in Charlotte, North Carolina
Bank of America's Approach to Zero strategy includes a commitment to reaching Net-Zero by 2050. The company achieved carbon neutrality in 2019, in addition to reaching its goal of using 100% renewable electricity. To achieve its Net-Zero goal, the company is leveraging its position as a financial institution and mobilizing $1 trillion by 2030 to accelerate its own climate transition. Bank of America's Environmental Business Initiative has lent $200 billion toward sustainable business activities, including targeting industries essential to achieving the environmental transition such as transportation and clean energy.
IBM
Ranked 48th in America's Most JUST Companies
Computer Services company based in Armonk, New York
IBM has disclosed 21 climate-related goals, including reaching Net-Zero across its operations by 2030. IBM also is focused on the conservation and preservation of biodiversity, pledging to source more sustainable materials and reduce water withdrawals in areas identified as high risk. Within its supply chain, IBM is building on its 2010 goal of all firsthand suppliers maintaining their own environmental management systems, and requiring suppliers in emission-intensive sectors to set scientific emission reduction targets aligned with a 1.5-degree warming scenario.
Johnson & Johnson
Ranked 101st in America's Most JUST Companies
Pharmaceutical & Biotech company based in New Brunswick, New Jersey
Johnson & Johnson's approach to sustainability is grounded in climate change as a global health crisis. The company's targets include decarbonization in its operations and supply chain, providing more sustainable products to consumers, and furthering environmental health equity. Johnson & Johnson's Net-Zero Target aims to achieve carbon neutrality by 2030, with the ultimate goal of reaching Net-Zero across its entire value chain by 2045. The company's environmental health equity strategy is a part of a larger company initiative launched in 2020, "Our Race to Health Equity," which identifies solutions to eliminating health inequality for individuals that are a part of at-risk communities.
Accenture
Ranked 4th in America's Most JUST Companies
Commercial Support Services company based in Chicago, Illinois
Accenture has a commitment to reaching its own Net-Zero Target by 2025 and is working with companies to assist in helping them achieve their own Net-Zero ambitions. Accenture is taking advantage of its unique position to further sustainability in a range of industries. The company works with C-suite executives to set Science-Based targets, procure renewable energy, and implement new sustainable business models. Accenture has also made progress on its 2025 zero waste target, committing to purchasing only reusable or plastic-free items for its global operating locations.
Ball Corp
Ranked 87th in America's Most JUST Companies
Industrial Goods company based in Broomfield, Colorado
Ball Corp has a Climate Transition Plan, which includes reaching Net-Zero prior to 2050 and reducing carbon emissions by 55% by 2030. Ball Corp ranks first in its industry on the Environment stakeholder, disclosing multiple plans to achieve its sustainability goals dependent on the decarbonization of aluminum. The company is embedding circularity in its product development, through a global recycling roadmap, working with suppliers to achieve 85% recycled content in its cans, and investing in green infrastructure. Through these efforts, Ball Corp leads Industrial Goods companies in our Rankings on the Sustainable Materials Issue.
To unpack your company's environmental performance in the 2023 Rankings and gain insights into how to improve on the issues that matter most to the American public, please reach out to corpengage@justcapital.com.