Join Our Quarterly JUST Call with Intel CEO Bob Swan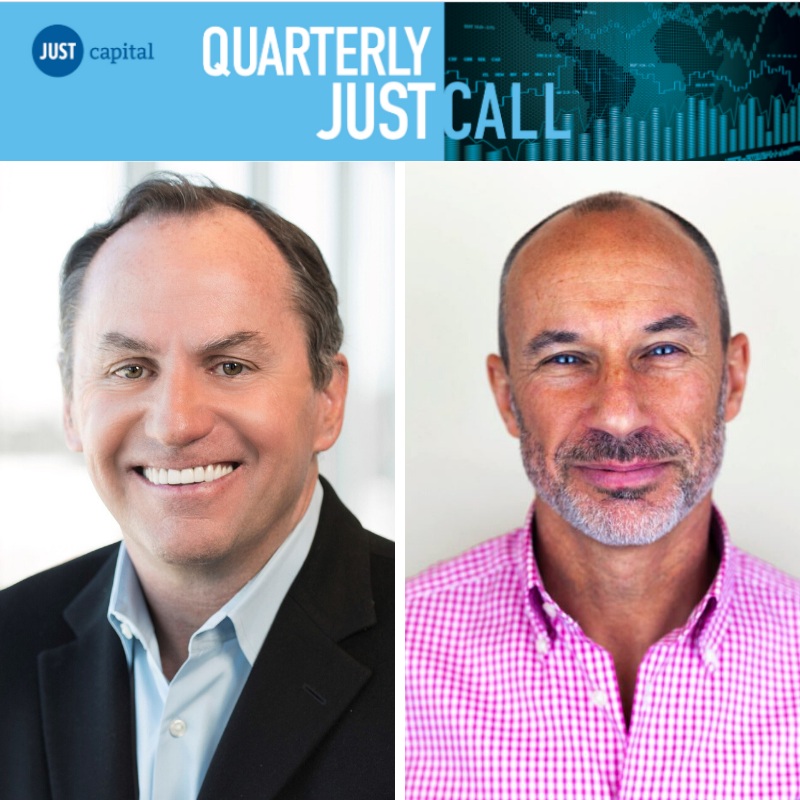 On Monday, June 8, we will be holding our latest Quarterly JUST Call featuring Bob Swan, CEO of Intel. We'll be talking about some of Intel's ambitious environmental goals – such as reaching 100% renewable energy and zero-waste by 2030 – and the efforts the company has made to keep its employees and communities safe through COVID-19. 
Tune in to CNBC at 8:30AM ET  for an interview with Andrew Ross Sorkin and the Squawk Box team, followed by an interactive webcast later in the day where we'll unpack these policies in more detail. 
To register for the interactive webcast, click here. 
ABOUT THE QUARTERLY JUST CALL
The Quarterly JUST Call builds on the traditional quarterly earnings call, providing a platform for CEOs to speak directly with investors about the ways in which they are creating value for all their stakeholders – workers, customers, communities, the environment, and shareholders – over the long term. Specifically, it taps into growing demand for a high value, reputable channel for investors interested in ESG and sustainability, which represents over $12 trillion in AUM in the United States. Even amidst the crisis, ESG investing has remained a bright spot through the downturn, with investors pouring $12 billion into ESG funds in the first four months of the year. 
The Quarterly JUST Call Schedule for June 8, 2020: 
CNBC: Tune in between 8:30AM EST for the segment on Squawk Box.
Quarterly JUST Call Webcast: Join the live discussion from 4:30-5:00PM ET / 1:30 to 2:00 PM PT 
If you have questions you'd like to submit for them to answer, please send them to corpengage@justcapital.com. Intel shareholders can use Say  to ask and upvote questions for Intel CEO Bob Swan to answer during the quarterly call on June 8th, 2020.