Celebrating America's Most JUST Companies
On December 10, we celebrated America's Most JUST Companies in New York, along with Forbes, JUST 100 leaders, and special guests from the business, investment, and impact communities.
JUST Capital Co-Founder and Chairman Paul Tudor Jones II kicked off the night with a lively conversation with legendary hedge fund manager Julian Bloomberg anchor Vonnie Quinn to discuss the markets and the business case for being just: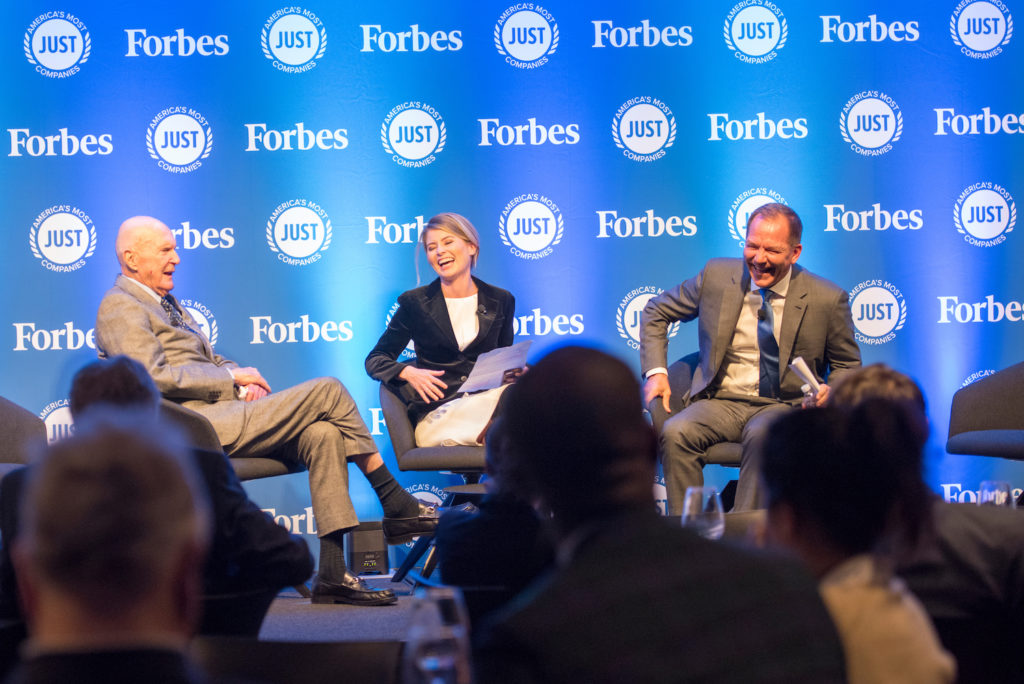 Peggy Johnson, Executive Vice President of Microsoft and Michelle Miller of CBS then unpacked how America's Most JUST Company is transforming its culture and products to do right by the people it serves.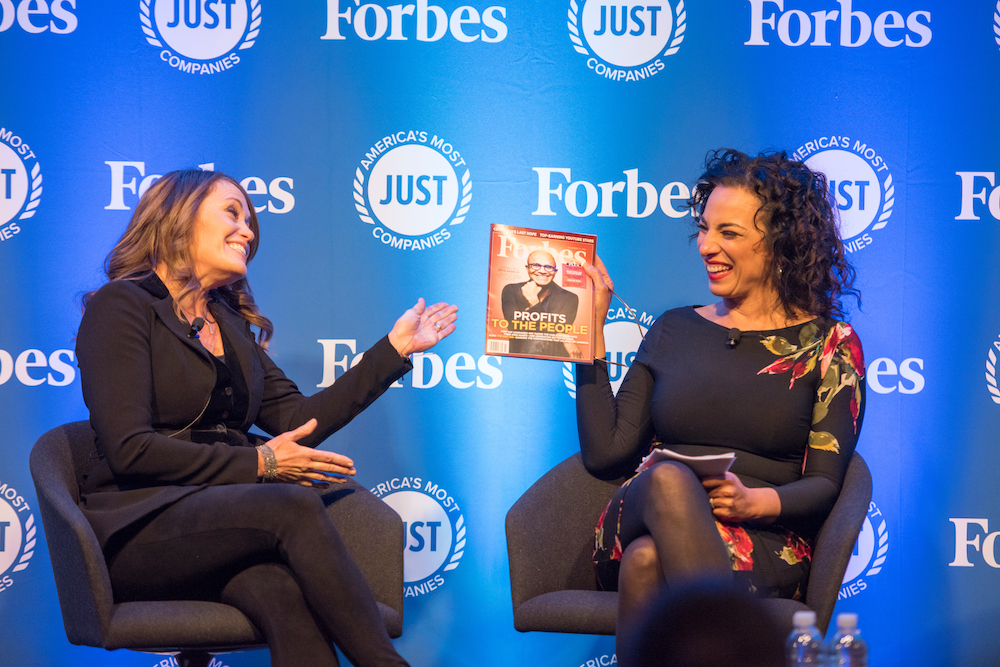 Finally, Michelle and Peggy were joined on stage by Alicia Boler Davis, Executive Vice President, Global Manufacturing, General Motors, Craig Buchholz, Chief Communications Officer, Procter & Gamble, and Ardine Williams, Vice President of Worldwide People Operations, Amazon for a provocative discussion on leading just companies through turbulent times.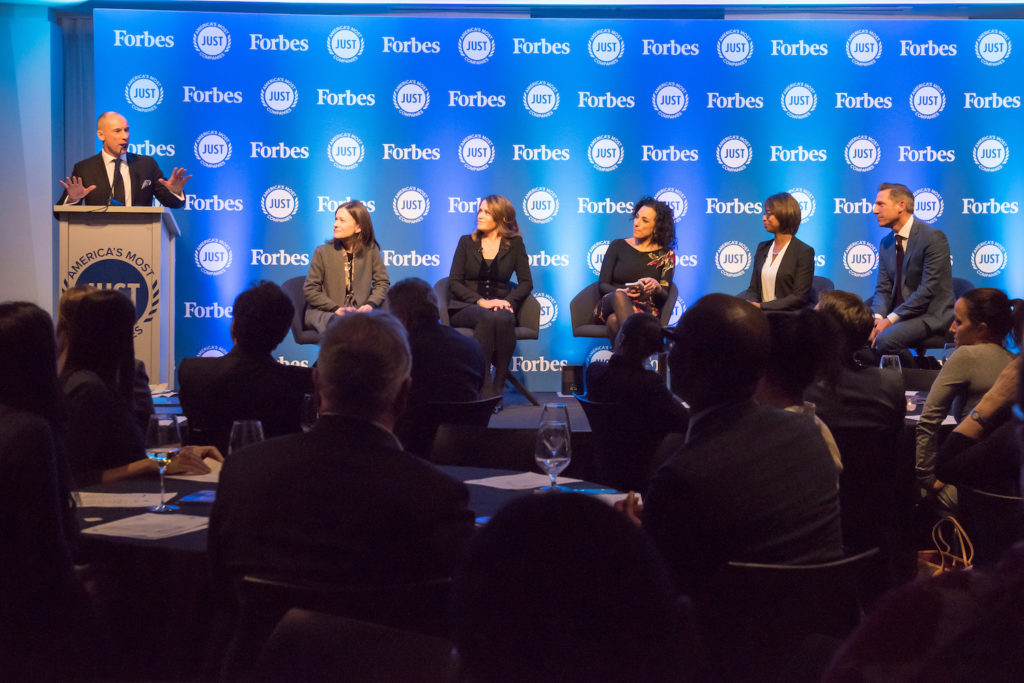 Watch the video of the complete program here:
And stay tuned as we are thrilled to continue to highlight companies doing right by America  and their work in building a more just marketplace that works for all. Here are some more favorites from the celebration: