Diversity at JUST Capital
Earlier this year, as calls for equity rose to the forefront – and spurred by the killings of George Floyd, Breonna Taylor, Ahmaud Arbery, and many other Black Americans – we committed to racial equity within our organization and in our work, standing in unequivocal solidarity with and support of our Black colleagues and Black communities. As part of this statement, we publicly committed to a set of concrete actions toward better understanding and addressing the impacts of racial inequities within JUST Capital, and thus championing racial equality through our work. First on the list was conducting an annual audit of the demographic composition of our workforce to better understand the state of diversity in our organization, and to share publicly in an effort toward creating greater transparency. Specifically, we sought to: 
"Audit the demographic composition of our workforce – including race, ethnicity, gender, age, disability, sexual orientation, and gender identity, among other intersectional dimensions – on an annual basis, and share results publicly." 
At the end of August 2020, we fielded a voluntary demographic survey of our workforce, which included questions about age, gender identity, sexual orientation, race and ethnicity, disability, and veteran status. Below, we unpack the demographic data we collected through this survey, based on self-identification through responses submitted by permanent, full-time workers at JUST Capital. Employees who did not participate in the voluntary survey, did not want their responses publicly shared in aggregate statistics, or preferred not to answer a particular question were not included in the demographic calculations. It is important to note that not all JUST Capital employees responded to the survey, which may impact our understanding of the state of diversity at our organization and make it difficult to compare results year-over-year. We understand that the decision not to respond to this survey could signify discomfort or fear around being identified, and we hope that we can reduce barriers to participation in the future by actively taking steps to increase diversity and cultivate a culture of inclusion.
Today, we are proud to share the results of this survey, acknowledging that the data is just one step in keeping us accountable to increasing intersectional representation at JUST Capital. We recognize there is much more work to be done to continue to improve diverse representation at JUST Capital. Some of this work includes: 
Setting diversity goals for hiring, promoting, and retaining employees.

Developing fair, equitable, and inclusive hiring and promotion processes by conducting a diversity audit of existing practices.

Expanding our voluntary demographic survey to include our board of directors, in order to better understand representation on the board and to build a more diverse board of directors through clear board diversity targets and active recruitment of new directors.
We know this work is a journey, not a destination, and we expect to update and build upon these commitments over time to create a more just and inclusive organization that reflects our values.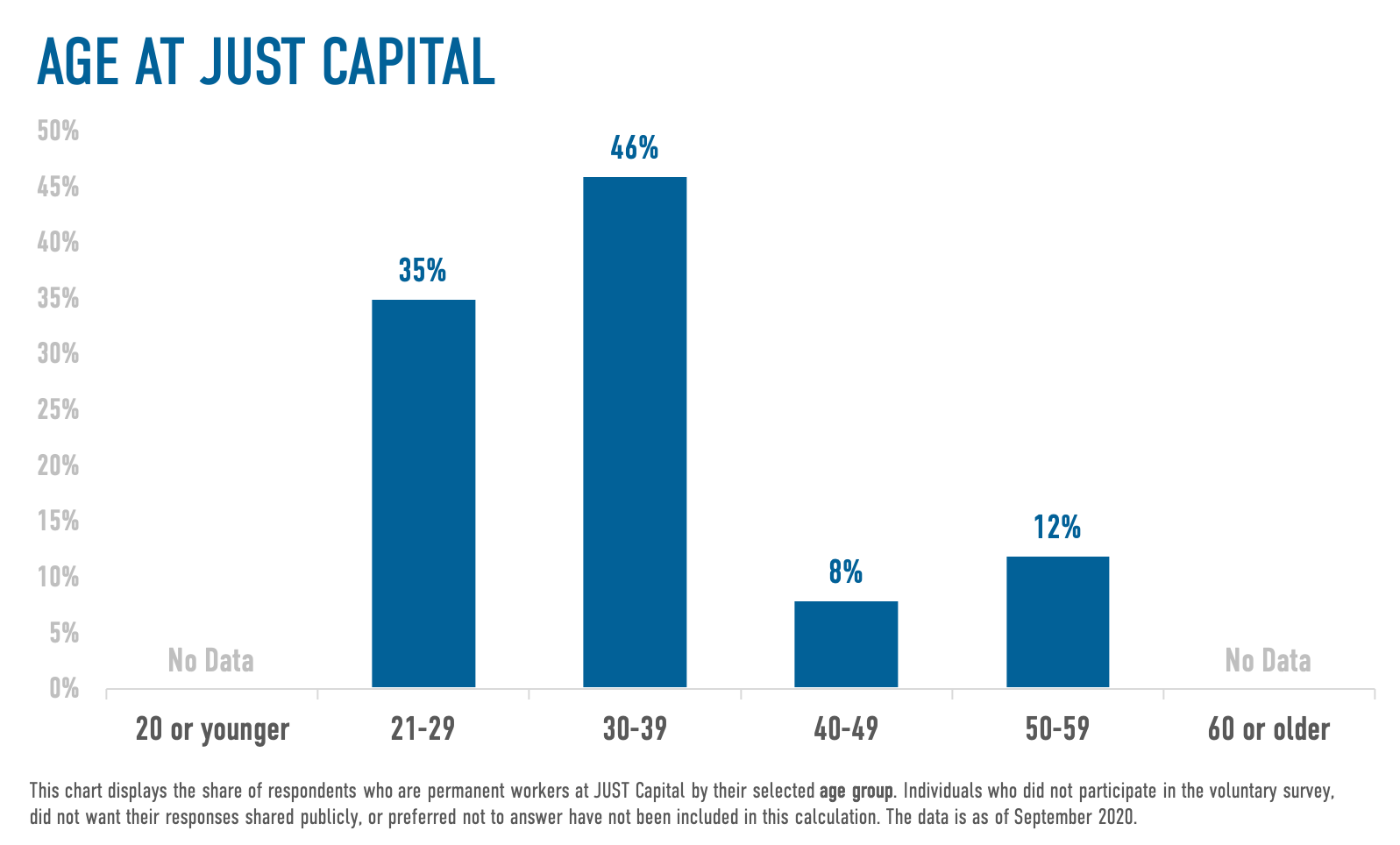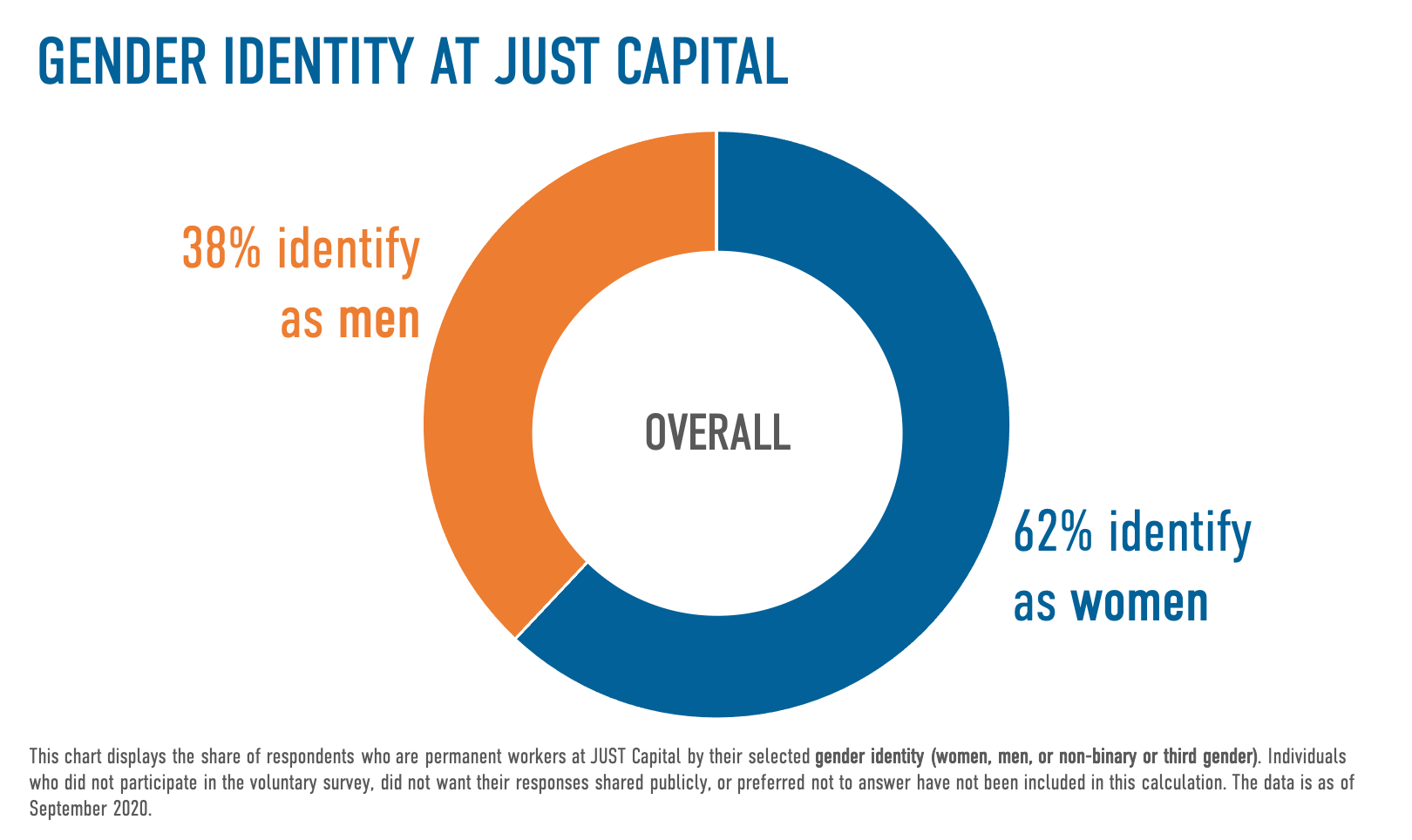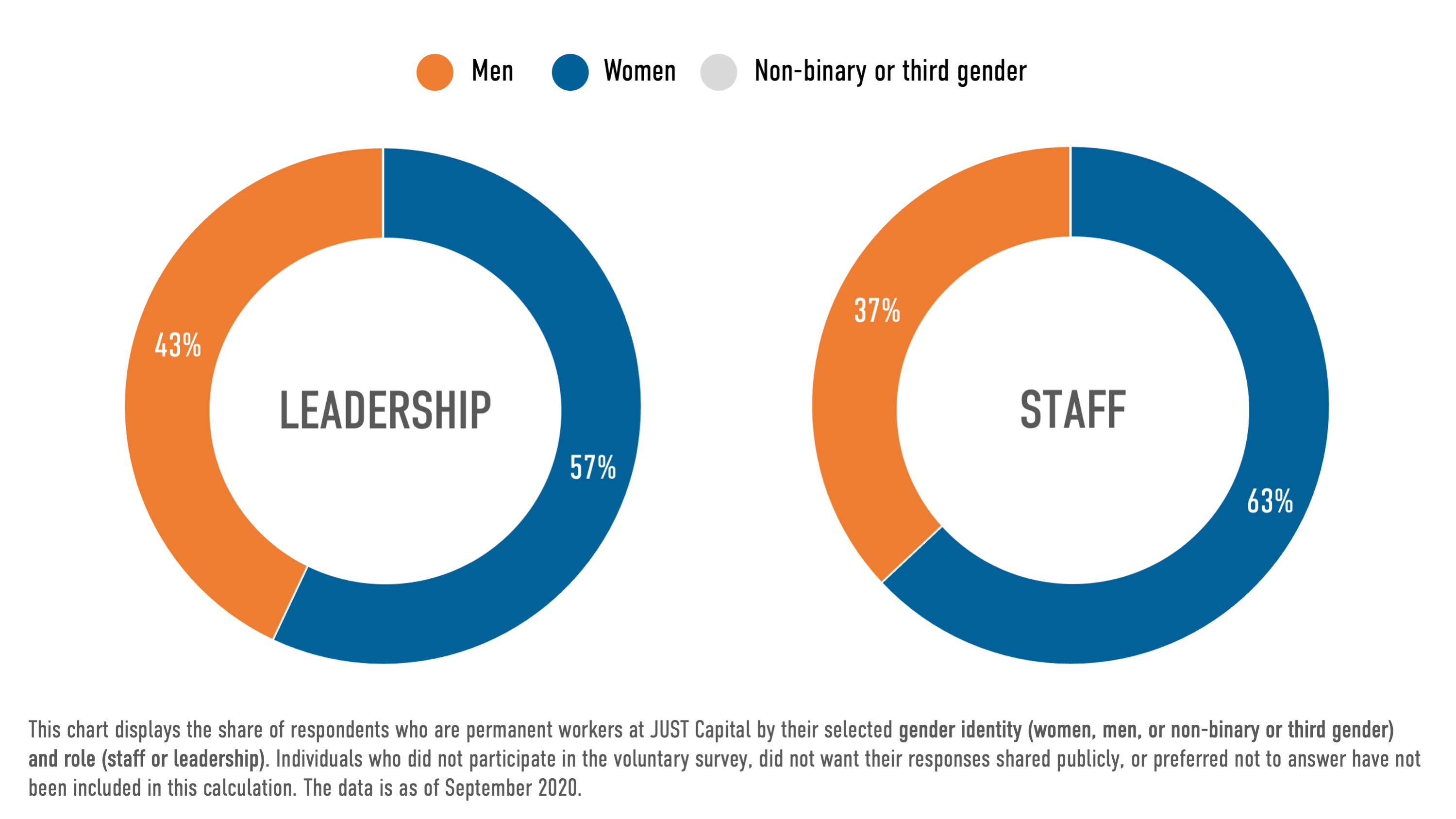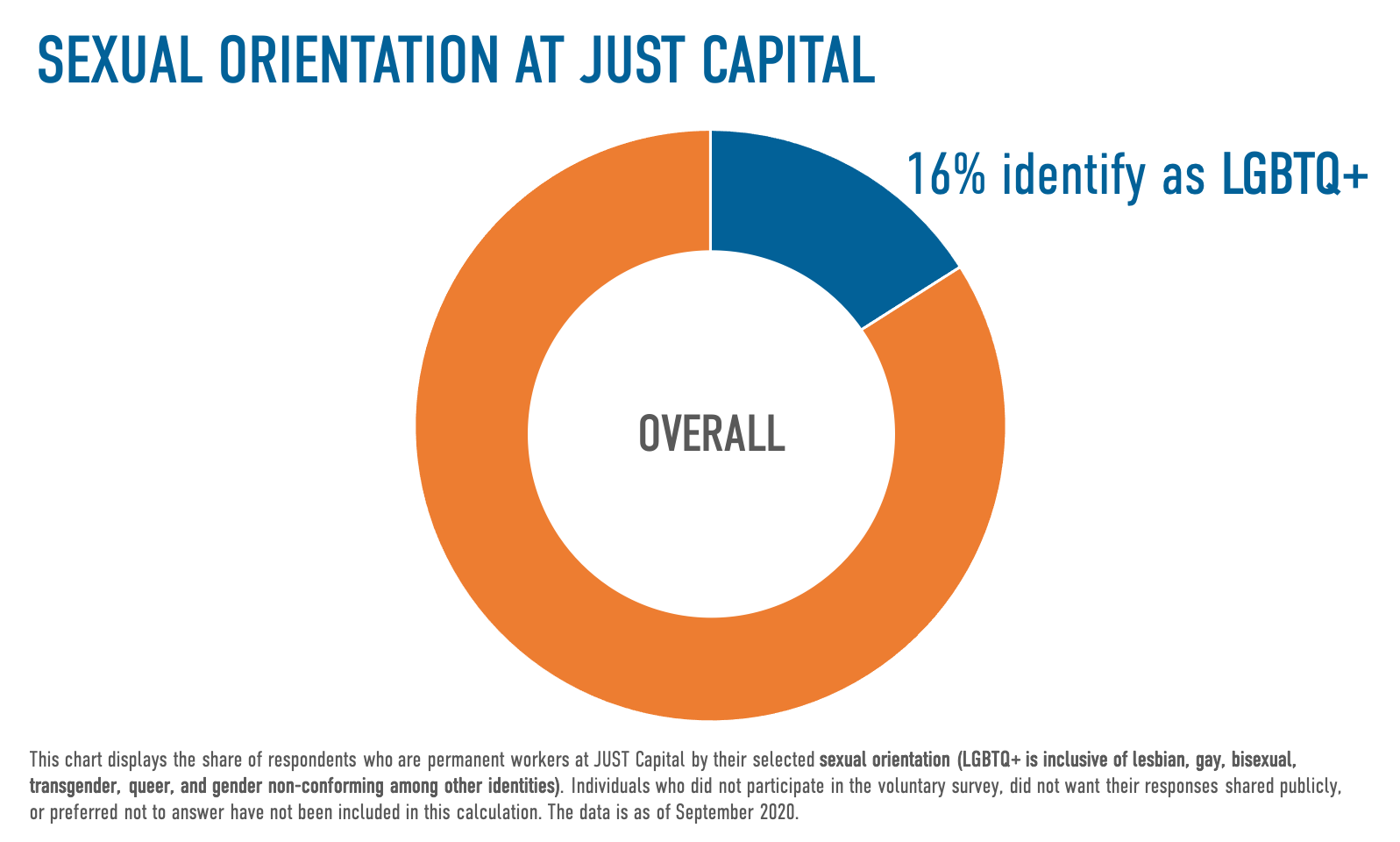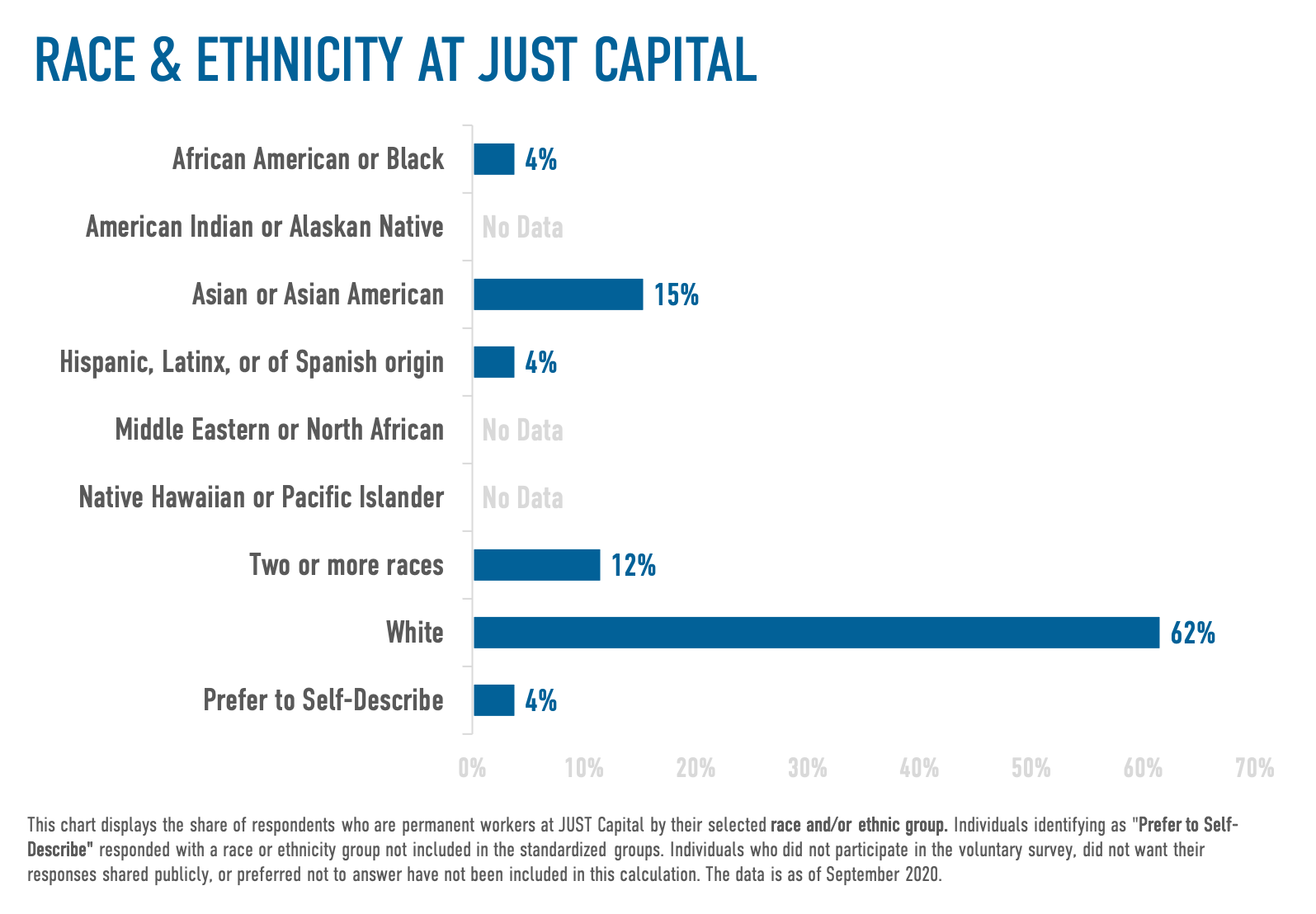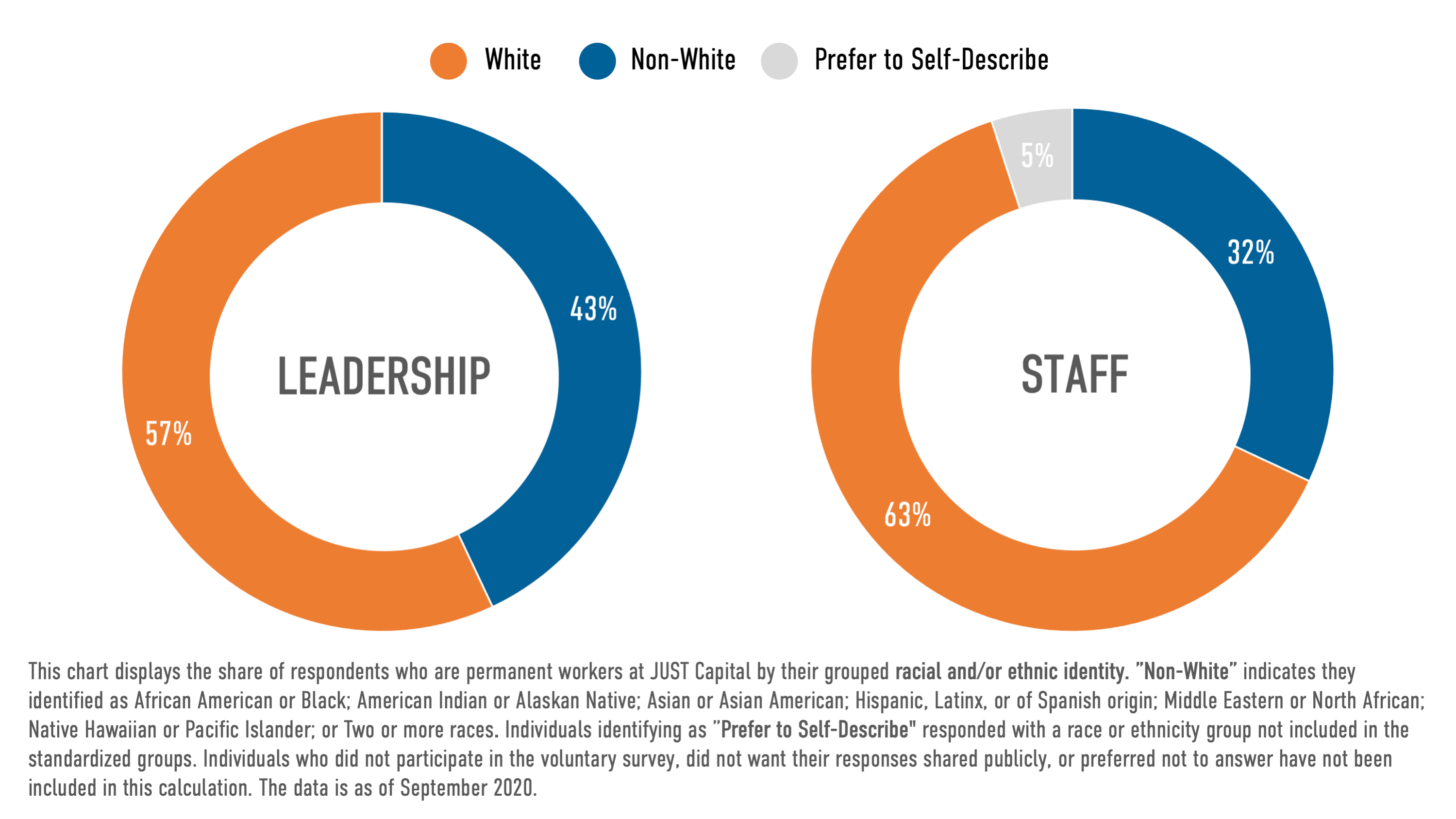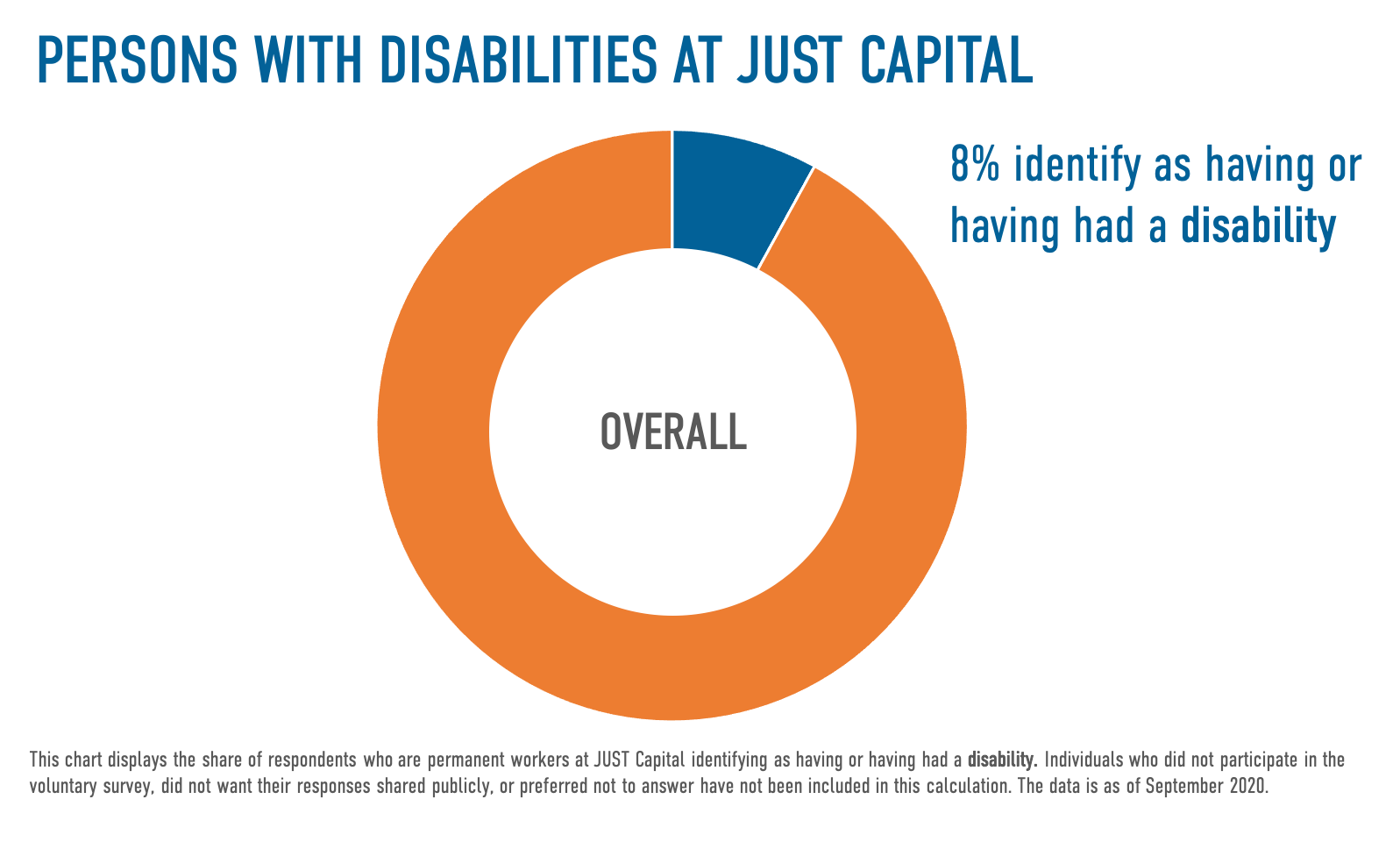 Click here to view a copy of the questions asked in JUST Capital's internal demographic survey.