Mastercard's Chief Inclusion Officer Shares How Data, Employee Input, and Customization Drive Its Diversity Strategy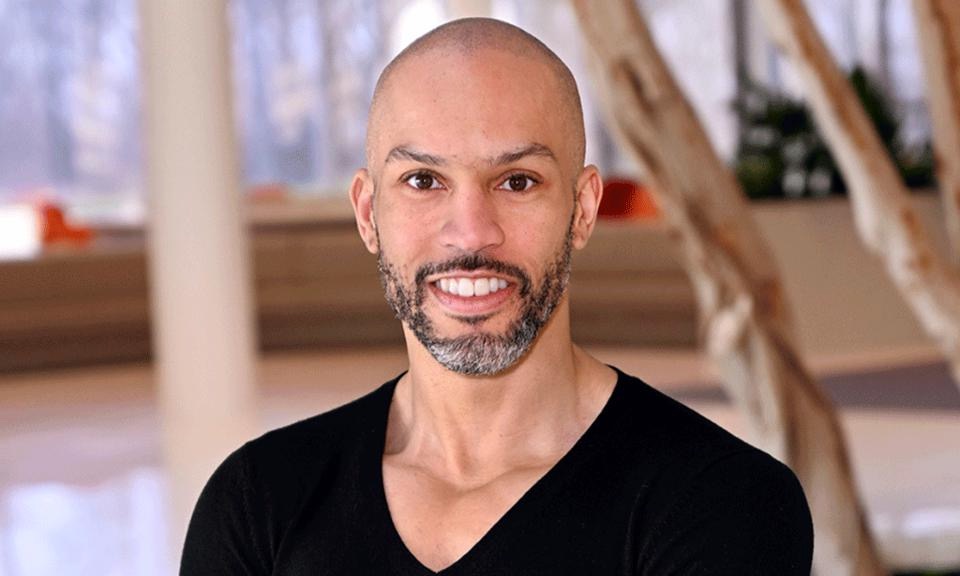 The days of American workers quitting en masse have slowed. New findings from the Federal Reserve Bank of New York show the quit rate in July at 4.1% – compared to 5.9% in July 2021. Those numbers don't mean, however, that companies should let up on their retention efforts. The same survey found a year-over-year increase in the percentage of employees actively searching for a new job. And, with a potential recession on the horizon, many companies are looking at what they can offer to avoid becoming another employer implementing layoffs or hiring freezes.
JUST Capital polling shows that, to the bulk of both workers and management, prioritizing diversity, equity, and inclusion (DEI) is a key way to recruit and retain talent. Of the major U.S. companies putting this into practice, Mastercard recently earned the number two spot on our 2022 Workforce Equity and Mobility Ranking. Executive Vice President and Chief Inclusion Officer Randall Tucker sees the company's rank coming down to its DEI strategy and what's shaped the company's commitments and actions – starting with data. "DEI measurement should be no different than showing P&L for sales," he said.
With $328 billion in market cap, Mastercard's potential for impact, both within and outside company walls, plays a role in guiding its DEI work as well. We reached out to Tucker to hear how Mastercard has made DEI a priority across its 25,000-strong global workforce. In April, the Purchase, New York-headquartered company announced that bonuses for all employees, not just senior executives, would be tied to environmental, social, and governance (ESG) goals. This policy includes DEI metrics like pay parity, Tucker said, which a majority of Americans we polled see as having a positive impact on long-term business success.
Tucker shared more with JUST on what Mastercard's learned from evolving its DEI work, and how those insights could benefit other leaders focused on building equity and upward mobility for their employees into company operations.
Let data and potential for impact guide your DEI strategy
Mastercard's approach to DEI is centered around impact and relevance, Tucker said. The company assesses what issues are most pressing to its stakeholders and how, and where, it can have the greatest impact. He pointed to Mastercard's actions in the wake of the murder of George Floyd as an example. "There was a heightened interest in focusing on racial equity, both in terms of increasing Black representation in leadership roles as well as increasing Black suppliers that we work with and investing in closing the racial wealth and opportunity gap across American cities that have large Black populations," Tucker said.
That interest resulted in Mastercard's In Solidarity Initiative, which continues alongside the company's other DEI work, he said. The five-year, $500 million Initiative includes an investment in Workforce Development Pathways and an Entrepreneurship Center created in partnership with the National Urban League to increase access to opportunity for historically excluded individuals and communities. It also includes an assessment of how Mastercard is supporting its Black employees' education, skills development, and career advancement. Two years into this commitment, Mastercard has "seen tremendous progress in some areas, including doubling our Black suppliers" and, importantly, shared its progress in annual reports and through regular updates to its employees and board.
These insights help inform the areas the company needs to focus on, Tucker said. Data like detailed workforce demographics, which Mastercard discloses in its EEO-1 data, point out where gaps exist and where to take action. Tucker raised the company's work on pay equity as an instance of where this focus on data has shaped progress. "Our pay equity numbers are ones we have been very deliberate about over the past few years. It's an area in which we've achieved and maintain that every woman earns $1 for every $1 a man earns, and the same for a person of color as compared with a white employee," he said. And, now, Mastercard's taken this a step further by tying all employee bonus compensation to ESG metrics.
Focus on employee buy-in and feedback at all levels
The company's move to codify its commitment to pay equity is one way it's made DEI a priority of all its employees. It's also focused on actively bringing its employees into this work and sees their input and feedback as critical to achieving its commitments. Mastercard's In Solidarity Initiative has a steering committee and advisory committees with employees driving the work and providing feedback along the way, Tucker said. "Part of my job more broadly is checking in with our employees to get a pulse check on how they're doing and how the work my team is driving is resonating."
The company views inclusion as a leadership skill that everyone can embody, including the most senior leadership. "We don't have to contend with some of the most common problems that brands face, thankfully, in that we don't have to sell our leadership on the importance of DEI – they get it and it's a priority at Mastercard from the very top down," Tucker said. Without leadership buy-in, he noted, that the company's work would fall flat.
While leadership buy-in on DEI is not an issue for Mastercard, it faces other common challenges like distinguishing itself in the "fierce" competition for top talent and adapting its approach to suit a globally distributed workforce.
Tailor your approach, rather than using a one-size-fits-all method
Making DEI a priority for all employees is a challenge, Tucker said, when you're "a global brand that has 25,000 employees in many countries across the world with very different needs, hopes and concerns." The company learned to tailor its approach by adopting a modular and inclusive approach across the five global regions where it operates. "We believe in regional customization to focus on the things that matter most in our five regions versus a one-size-fits-all approach," he said, "Our DEI has to be inclusive so that no one is left out while also being specific and intentional as to where we need to move the needle to right-size representation and inequities."
Tucker shared that Mastercard's created regional and functional DEI strategies with leaders who are subject matter experts guiding the work. "Because what's relevant to one group or geography is going to be different somewhere else," he said. The company's regional DEI action plans aim to create local relevance for the work and meet people where they are.
"Change doesn't happen overnight, and it also doesn't happen in a uniform way. The best thing you can do is meet people where they are, be a good listener and keep marching in the right direction – making sure others are marching alongside you," Tucker said.
Approaching its DEI work as customizable, collaborative, and data-driven has allowed Mastercard to evolve its goals and make progress on key workforce equity and upward mobility metrics. For Tucker, this has further enhanced his deep personal commitment to tackling these issues.
"My motivation comes from an understanding that it is a privilege to be on this perch and to get to drive this work each and every day. If you asked the Randall of 25 years ago, a young gay Black man starting out, estranged from his family, bullied in broad daylight, it would have felt like a fairy tale to know that one day I would be able to step fully into my truth and devote my professional life to leading the charge on creating a more equitable and inclusive and safe workplace and world for others."
The 2022 Workforce Equity and Mobility Ranking was funded by the Annie E. Casey Foundation. We thank the Foundation for its support. The findings and conclusions presented here are those of the authors alone, and do not necessarily reflect the opinions of the Foundation.
To learn more about how Mastercard and other companies are putting these best practices into action, explore our full 2022 Workforce Equity and Mobility Ranking and complementary Issue Brief. For more information on how we're engaging with the country's largest employers on these issues, reach out to our team at programs@justcapital.com.