How American Electric Power Successfully Made Diversity and Inclusion Core to Its Business Strategy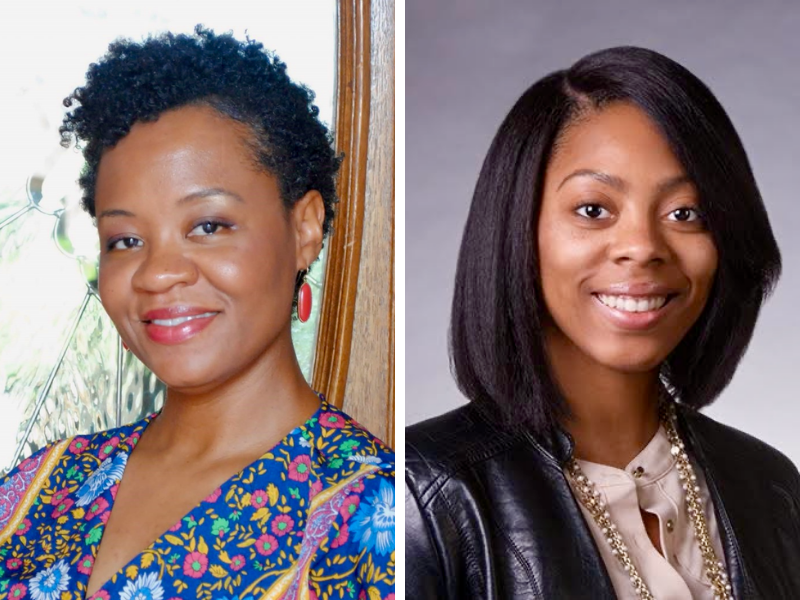 A few years ago, a representative of an employee resource group at American Electric Power (AEP) told CEO Nick Akins at the ERGs' annual meeting with him that there was not enough diversity in the company's upper management and leadership team. "And he definitely appreciated that call out," said Kim Hughes, a 21-year AEP veteran who has served as a diversity, equity, and inclusion (DEI) manager since last February. She may have heard that story secondhand, but said she saw firsthand the ways in which AEP sought to diversify its C-suite and board, and how Akins has been "adamant" about making DEI core to the company's culture.
And in a report earlier this month about Akins and the board's decision to pass the CEO mantle to current CFO, Julie Sloat, board director Sara Martinez Tucker noted that Akins' tenure since 2011 has been marked not only by technical innovations setting the company up for future success, but also by "an open, collaborative culture that embraces diversity, equity and inclusion."
It's been a team-wide project for the Columbus, Ohio-based energy company, with roughly 16,700 employees across 11 states, and while its leadership is clear about the ongoing nature of its DEI work, its commitment to inclusion and career mobility for its workforce led to AEP's recognition as No. 20 among the Russell 1000 in JUST Capital's 2022 Workforce Equity and Mobility Ranking, built with support from the Annie E. Casey Foundation.
That ranking has particular relevance today, when corporations, whether they're expanding or reining in growth plans, are figuring out how to retain top talent during a lingering tight labor market.
To learn from AEP's example, we spoke with both Hughes and fellow DEI manager Alyvia Johnson. Their pairing provides a fascinating look at AEP's journey.
Hughes has been at AEP for over two decades, has a background in engineering, is based in Dallas, and focuses on inward-facing DEI initiatives; Johnson joined AEP in March after a few years at Wendy's, has a background in human resources, is based in Columbus, and focuses on DEI in recruitment. Through a recent discussion with both, we identified key insights into how AEP made inclusion and mobility a critical rather than ancillary function of its business strategy and continues to build on that.
It is intentional and iterative with its efforts
When she was a young engineer during her early years at AEP, Hughes said she initially wasn't aware of any leadership development programs at the company. And when she did find out about them, she thought they targeted a limited set of people – mostly white men who worked in Columbus. As the company grew across the country, especially over the past decade, Hughes said, its leadership became more aware of its need to expand leadership pathways. When Hughes had the opportunity to enroll in a year-long Targeted Development Program two years ago, she took it.
Johnson said that coming in as a new employee earlier this year, she was able to first learn about and then experience HR's commitment to the approach that Hughes saw evolve over time. "The commitment has become even deeper and intentional as the company has grown and our communities are becoming more diverse across the United States," Johnson said. "We've had many conversations about how in order to be competitive and to attract and retain the best talent, we need to have that focus on DE&I to create those opportunities for diverse talent. It's also just the right thing to do."
When Hughes enrolled in the program, she was told that it gave her access to leadership across the company – and she said that wasn't just talk. She asked a since-retired executive named Charles Patton to become her sponsor, and he gladly accepted. Hughes said she would tell Patton things like, "I'm not sure where my next step is at AEP," or "I'm considering this…" and he would guide her through her options, ultimately leading to the path she's on today.
Hughes also told us that the company is not afraid to iterate its opportunity programs, and pointed as an example to the Women in Linework program, dedicated to increasing women's representation among AEP's lineworkers, who maintain power lines – and who are almost entirely men. It was designed as a training program with the goal of becoming an AEP employee. But, Hughes said, it didn't take long to realize that the women they were recruiting were juggling responsibilities, including families, and that they needed to be paid if the program was actually going to achieve its intent. Women in Linework is now a 14-month program that starts with stipends and progresses to an hourly wage.
It uses employee resource groups and HR as a sounding board for the C-suite
A common refrain in business today is "listen to your workers," but when you're leading a national or multinational organization with tens of thousands of employees or more, that can be easier said than done. It's why AEP has established the ERG and CEO meetings mentioned at the top of this article, along with what Akins dubbed "Nick's Network," where a rotation of representatives from different business units meet with Akins at the company's headquarters. In both instances, Akins encourages what Hughes called "unfiltered feedback" from employees.
And while ERGs are critical for this approach to communication, Hughes also noted that AEP's recent internal employee surveys conducted with Gallup found that ERG members were more engaged than the rest of the AEP population. That finding wasn't surprising, she said, but it allowed them to isolate areas of disconnect among earnestly involved leadership and management and the average employee, on topics like management training and inclusion programs.
Johnson added that AEP's DEI team has also made HR leaders "DEI champions" since, "A lot of times when employees are having concerns or issues, our HR managers are the first people to hear about it." These HR managers get DEI coaching and are encouraged to facilitate related difficult discussions when it can lead to company-wide improvements.
It sets metrics and then consistently and transparently tracks them
"We all know in DE&I, we never arrive. It's always we're striving to be better," Hughes said.
And while AEP is clear that it is far from where it wants to be – as of the end of 2021, its executive and leadership makeup was 78% male and 88% white – it makes its DEI-related metrics public. The company publicly reports its workforce and board demographics, gender-based salary ratios, incidents of discrimination and responses, and community impact data.
This year, leadership has also been given access to a DEI Dashboard, updated monthly and intended to be shared among leaders' teams. It provides monthly data related to DEI initiatives and includes tips on how teams can potentially improve certain aspects of relevant initiatives through actions like partnering with a talent acquisition team.
And, for all of the company-wide goals, the board gets buy-in.
It begins employees' development journey on day one
AEP has deliberately set out to prevent situations like the one Hughes experienced in her early days at the company, where she felt like leadership pipelines were out of reach for a Black woman like herself.
Aside from increased efforts in recruiting diverse entry-level talent, "Retention is really key," Hughes said. "One of the things we do with new employees in orientation is we make them aware of our employee resource groups. Again, it speaks to engagement. We want them to be aware that they exist and that they can plug in immediately."
And then, because there are still plenty of veteran employees like Hughes at the company, the DEI team also works with HR to ensure that they get access to growth opportunities as AEP evolves
"I've talked to many employees where they're on their 20th year or 10th year, and they've been able to move around if it's lateral or vertical to different areas and get that exposure," Johnson said.
It made DEI core to its business
Under Akins, AEP expanded its DEI team and made diversity, equity, and inclusion a stated component of its culture alongside its foundational commitment to safety for its workers and customers. Notably, AEP also began incorporating DEI components in its incentive compensation plans for leaders across the company."It's nice just saying it's important, but it's putting the money with it," Hughes said. "Not only is it safety, is it – of course – company performance, is it culture, but it's DEI, as well. So to see that importance placed there is really good, too."
The 2022 Workforce Equity and Mobility Ranking was funded by the Annie E. Casey Foundation. We thank the Foundation for its support. The findings and conclusions presented here are those of the authors alone, and do not necessarily reflect the opinions of the Foundation.

To learn more about how AEP and other companies are putting these best practices into action, explore our full 2022 Workforce Equity and Mobility Ranking and complementary Issue Brief. For more information on how we're engaging with the country's largest employers on these issues, reach out to our team at programs@justcapital.com.