PwC U.S. Chair Tim Ryan and Harvard Business School's Sandra Sucher Break Down Guiding Actions Business Leaders Can Take to Build Trust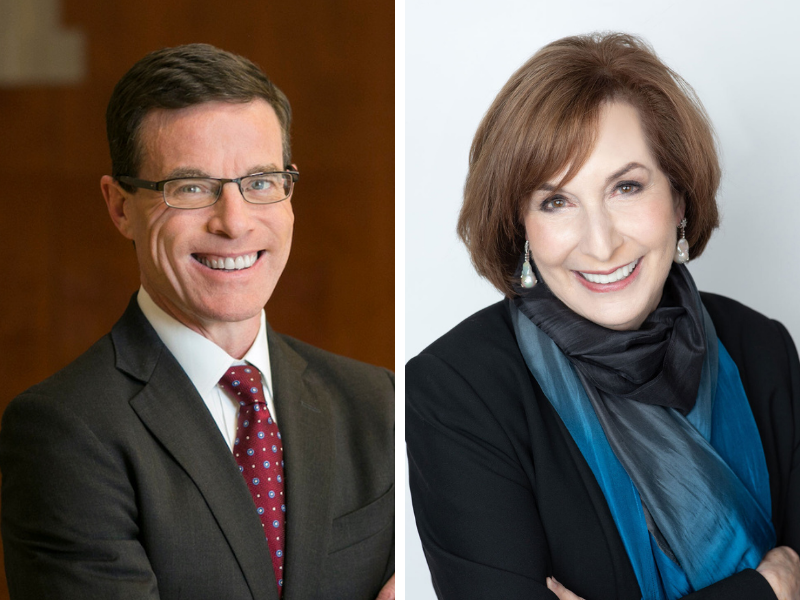 (PwC; Evgenia Eliseeva)
Last year, in the depths of the pandemic, Americans looked to the heads of business for leadership in a frightening, uncertain time.
Our polling found that 90% of Americans believed that the spread of COVID and societal unrest provided an opportunity for companies to hit "reset" and focus on doing right by their workers, customers, communities, and the environment. Separately, Edelman reported in its 2021 Trust Barometer that business was the most trusted institution among those it tracks. If companies were going to take their commitments to stakeholder capitalism seriously, a pandemic and renewed push for racial justice appeared to be an ideal test case.
But we're seeing signs that confidence is slipping. As our CEO Martin Whittaker highlighted of our sixth annual Americans' Views on Business Survey: "Only 49% of those surveyed believe companies have a positive impact on society (down from 58% in 2018); nearly 60% said capitalism is not working for the average American; only 36% believe companies are having a positive impact on the financial well-being of their lowest paid workers; and a mere 22% believe business is headed in the right direction."
If companies want to come out the other side of this pandemic and its recovery strong, it is clear that they need to build trust among all their stakeholders. That's why we reached out to PwC's U.S. chair, Tim Ryan, who's overseeing the firm's Trust Leadership Institute, and one of its guest speakers, Harvard Business School management professor Sandra Sucher. PwC developed the Institute as a way to train executives on stakeholder- and ESG-driven leadership, and launched its first session – with 184 companies represented – last month. Ryan told us that PwC is using these same techniques for its own organization, and Sucher was a natural fit as a keynote speaker, given her specialization in how corporate leaders develop trust.
We've collected lessons from our interviews with both, drawing from what's taught in the institute and in Sucher's recently published book, "The Power of Trust," coauthored with Shalene Gupta.
Developing confidence and stronger relationships with stakeholders requires, of course, an ongoing process, but the lessons below are intended to set leaders in the right direction, and touch on what Sucher says are the four elements of trust – competence, motives, fairness, and impact.
Be willing to adapt, and listen to your employees.
"My biggest advice is don't let the past encumber your thinking," Ryan said of his discussions with leaders on the subject of trust.
"The world is changing, work is changing, the relationship with workers and employees is changing," Ryan said. "Old-school thinking is a bit of an excuse." He mentioned the example of how business leaders are having to decide which aspects of flexible work they are going to maintain as pandemic restrictions continue to loosen. The pandemic has inspired frontline and office workers alike to demand more from their employers, and it would be a mistake to ignore their voice.
Ryan said that he pushes against those who insist that there is a correct way – the traditional way – to develop culture at work, requiring all employees to be in the same physical space. As the recovery continues to be messy and unpredictable, leaders need to maintain the trust of their workforce by acknowledging that the goal should not necessarily be a full return to "normal," but that learnings on flexible work can continue to be beneficial and lead to higher engagement and productivity among office workers.
Own mistakes in order to move forward.
Sucher said that companies need to own the discomfort that comes with rebuilding trust in the wake of a major scandal, setback, or poor performance. "People want to know that you see the reality that they see," she said.
She said a simple three step process can help guide this repairing of trust both internally and externally: Recognize the mistake without glossing over its impact and apologize for it, explain exactly what went wrong that led to that mistake, and then set a clear and detailed path on how the company is going to correct its course.
Chipotle CEO Brian Niccol pulled this off quite successfully. When the board brought him into the company in 2018, Chipotle was marred by a succession of food safety scares. Niccol made health and safety across all aspects of the business fundamental to his leadership style, and regularly communicated to the public exactly what broke down in its supply chain that led to customers buying tainted food. His embrace of, and then reaction to, the potentially fatal setback not only led Chipotle's stock to eventually hit new highs, but placed the chain in a position to weather the pandemic better than many of its competitors.
Be transparent even when the results aren't ideal.
Our survey research over the past year has made clear that the majority of Americans support efforts to develop racial and gender equity in pay and representation across different levels of companies, but transparency across all human capital metrics at America's largest companies remains quite low.
Ryan said that he applauds business leaders who are willing to make commitments or statements on issues that their stakeholders value, but he then asks them, "Have you changed the way you've done business?" and, "Are you willing to tell a transparent story, even when it's not perfect?"
Your workforce, potential employees, and investors are not going to trust your words, he explained, if you are not willing to provide a look at the reality of the situation. For example, when PwC US announced a new set of diversity, equity, and inclusion (DEI) efforts last year, it also released its first report detailing demographic breakdowns across its organization. Ryan noted in a blog post that the numbers were not ideal, but were important for tracking progress and holding itself accountable.
Don't rely on long-term goals without communicating short-term ones.
Similarly, there is a wealth of climate commitments out there, but very little accessible insight into how these plans will be achieved. According to DataDriven EnviroLab and the New Climate Institute, only 8% of companies that have net-zero emissions goals have interim targets.
It's no wonder, then, Sucher said, that investors aren't assured, after we shared with her the Edelman statistic that "86% of U.S. investors believe that companies frequently overstate or exaggerate their ESG progress when disclosing results, and 72% of investors globally don't believe companies will achieve their ESG or DEI commitments."
Speaking specifically about the many net-zero targets targeted between 2030 and 2050, Sucher said, "There's nothing else in business we do on that time horizon," and so "that skepticism is warranted." If you want investors and other stakeholders to trust that you are taking their desires seriously, you should complement your big-picture goals with milestones and explain how you will meet them, she said. Our Research team has identified Microsoft as a standout in this regard.
Choose public-facing stances based on what aligns with your company's values.
In this year's Americans' Views on Business survey, we found that 63% of respondents believe that CEOs should take a stand on social issues. As we've seen over the past year, several companies have struggled with this, afraid of losing trust among certain stakeholders through either a stance or lack of one in regard to a major political debate in the country, such as the controversial Georgia voting bill passed in April.
Sucher said that companies have to acknowledge now that whether they make a statement, take action, or choose to be silent, there will be people unhappy with their decision. Rather than try to read which option would be most popular, Sucher said, "The question is who are we with respect to this issue?"
The answer to this question can be quite complex and difficult, but a company's trustworthiness is built on its relationships with its stakeholders, and those relationships rely on that company working toward its purpose.
Bring ESG out of silos and into the heart of your business.
PwC has doubled down on educating clients on matters of ESG investing and how that is tied to long-term, sustainable corporate leadership.
"This is only increasing in size in magnitude, and we're encouraging clients to own this opportunity for what it is – but also appreciate that this is not a quick fix, to simply put it off into the corner with a chief sustainability officer," he said.
ESG investing and corresponding stakeholder leadership is not a fad, he explained, but something that will only grow more popular, as well as formalized with federal ESG standards on the horizon. But if companies are going to convince their stakeholders that they are taking it seriously, they need to integrate these initiatives into the core of their business.
"Change your supply chain, change your reporting, change your infrastructure, change the way you run your business," he said.