Celebrate with JUST and Deepak Chopra!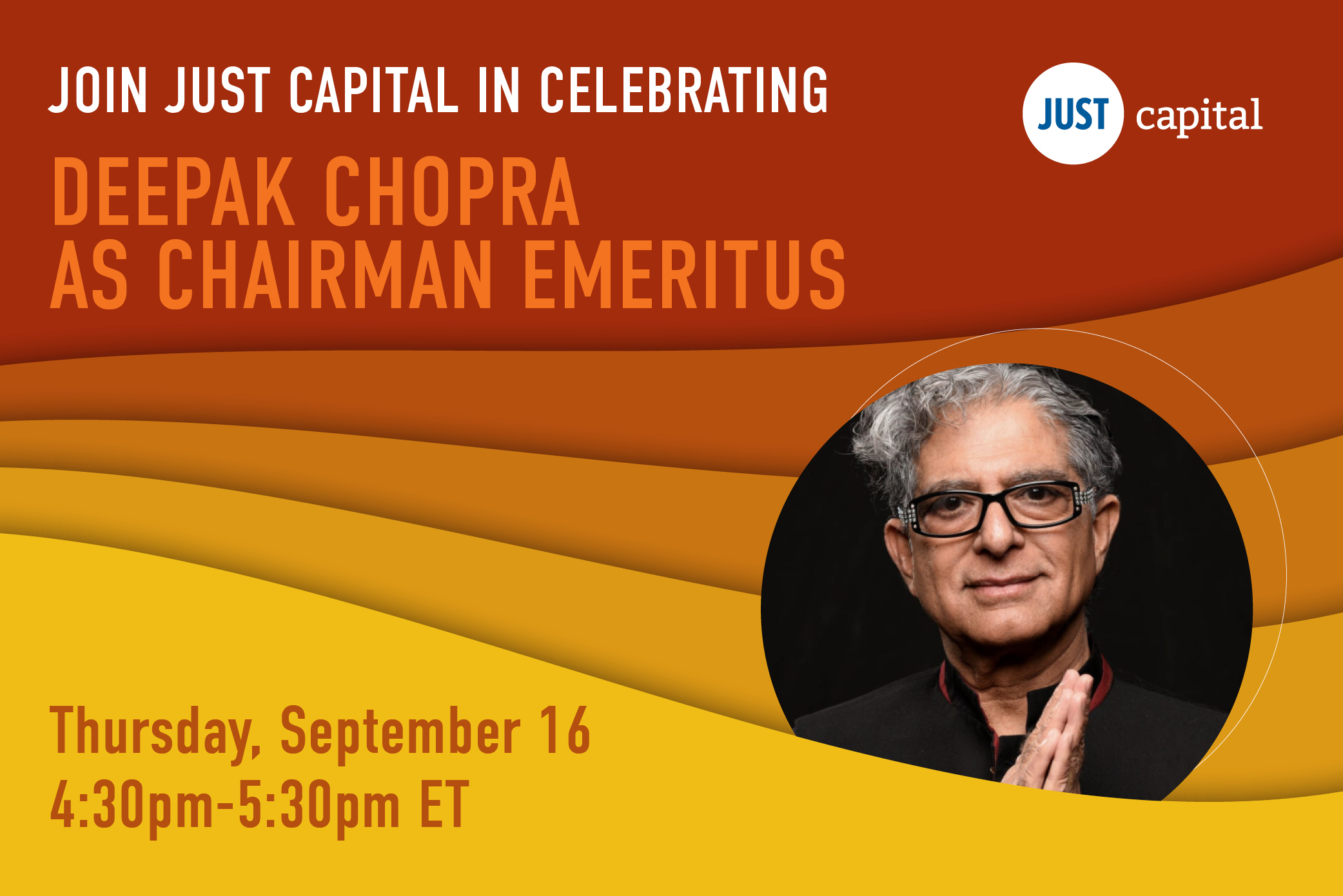 Join Us Thursday, September 16th for A Celebration of Deepak Chopra as Chairman Emeritus of JUST Capital!
Without Deepak Chopra there would be no JUST Capital – an organization building a more just economy that works for all Americans.
It was in his class at Columbia Business School, teaching the next generation of business leaders and entrepreneurs about how business could be a force for good in the world, that the idea for JUST's mission was sparked.
As our first board Chair – and working alongside JUST co-founders Paul Tudor Jones, Arianna Huffington, Ray Chambers, Paul Scialla, Rinaldo Brutoco, Alan Fleischmann, and others – Deepak has helped us take JUST from an idea into a fully fledged 501(c)(3) nonprofit that is changing the way the world does business.
We are thrilled to announce that Deepak will be named Chairman Emeritus during a virtual celebratory event. And as a fitting way to continue his legacy at JUST we will be establishing the Deepak Chopra Scholars Fund to enable the next generation of leaders to work at JUST Capital through our competitive internship program.
Please join JUST Capital by making a gift in the box below to help establish this fund in his honor! 
If you'd like more information, and instructions on how to give via wire transfer or a gift of stock – please contact our Director of Institutional Advancement, Jason Rizzi, 646-809-2152.