The JUST Report: How Companies Can Support Working Moms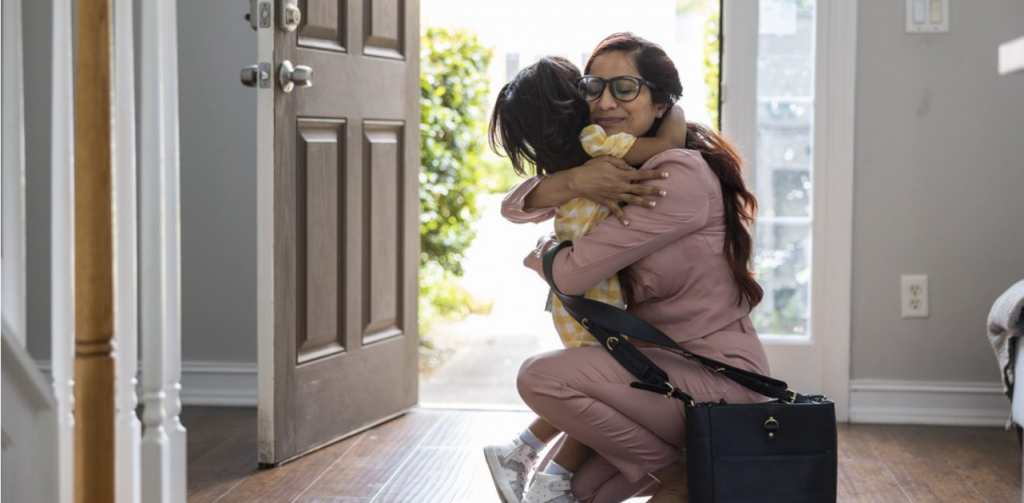 Sunday is Mother's Day and so we wanted to highlight how the business community can better support mothers in the labor force.
Today, over 72% of all mothers in the U.S. with children under 18 hold jobs outside of the home. In addition to the obvious ways this bolsters the economy, it has also dramatically increased demand for benefits such as paid parental leave, subsidized child care, and flexible work – all of which have been shown to boost employee morale, productivity, and company loyalty.
When women don't have access to leave, for example, 30% of them will exit the workforce within a year of giving birth, according to one study. Studies also indicate that when mothers stay in the workforce, their children are also more inspired and better prepared for the workplace.
Companies leading the way in their support for moms at work include software giant Intuit, banking firm US Bancorp, and pharmaceuticals company Eli Lilly and Co. These firms provide paid parental leave at or above 16 weeks for primary caregivers, a minimum of eight days of paid sick leave, and offer backup dependent care, subsidized child care, and flexible work scheduling. If you're interested to learn more, this recent piece highlights our top six companies on paid parental leave in particular.
Supporting working moms is one part of a larger conversation we at JUST are having with business leaders around investing in employees. This week, the Worker Financial Wellness Initiative released a new guide focused on just that. It is a great resource for business leaders seeking to take action on improving the employee experience.
As Samanntha DuBridge, HPE's vice president of global benefits, culture and engagement, told us in an interview published this week, "Investing in your people, to me, is a really critical component to being a successful company."
Happy Mother's Day to you all.
Martin
JUST Rankings Spotlight
The week we are highlighting the Top 3 Companies for Working Moms from our 2023 Rankings.
Intuit offers backup dependent care, flexible scheduling, and subsidized child care, in addition to providing 16 weeks of paid parental leave for both caregivers.
US Bancorp supports all parents welcoming a new child through birth or adoption with 10 weeks of paid leave, with an additional nine weeks of leave for the parent giving birth. Mothers also have access to a maternity support program offered free through their insurance.
Eli Lilly provides 10 weeks of paid leave and a robust flexible scheduling program, which allows for custom schedules based on roles. Employees can work reduced schedules or work with other employees to create a job-sharing arrangement.
JUST In The News
This week, our Chief Strategy Officer Alison Omens spoke at a roundtable in the West Wing of the White House on the The Business Case for Pay Equity. She was joined by our Head of Corporate Impact Tolu Lawrence. Check out our related research on gender pay equity disclosures from Equal Pay Day earlier this year and coverage on CNBC's Squawk on the Street. Stay tuned for new analysis revealing the latest disclosures onvia race and ethnicity.
A new guide from the Worker Financial Wellness Initiative digs into how companies can effectively act on the on-the-job experience of their workforce, highlighting actions from some of the largest U.S. employers across industries. For more on how companies are operationalizing employee experience, PayPal's new Employee Financial Diaries Project provides a look at the company's efforts to better assess the day-to-day financial realities of its workforce.
LinkedIn News showcases our latest paid parental leave data featured in Bloomberg to demonstrate that parental leave parity is on the rise. Check out JUST's spotlight with HPE's vice president of global benefits, culture and engagement on the company's robust paid leave benefits. A Charter Works daily briefing from this week also features the same data.
Harvard Business Review highlights new research, leveraging JUST ranking data, that shows that when companies successfully implement DEI policies and practices, they also improve adaptability and ability to change.
JUST Capital board member Peter Georgescu writes a new piece for Forbes on the pillars of good jobs and calls out the JUST Jobs Program as a great place for any company to start their journey to provide them.
QUOTE OF THE WEEK
"What we found is what we hypothesized initially when we were pitching it, which is that there's a significant amount of loyalty with people who feel like their company has gone way out of their way during a time that was very important to them."
Samanntha DuBridge, vice president of global benefits, culture and engagement at Hewlett Packard Enterprise, speaking about why the company offers such robust paid parental leave policies.
JUST AI
Timely polling out from Ipsos this week: "Americans don't agree on who they think should be the ones responsible for limiting the risks of AI: 53% think it's the responsibility of the companies developing AI, while 44% think it's the responsibility of the government. At the same time, Americans don't fully trust companies to develop AI systems with the public's well-being in mind – while 25% have a great deal or somewhat trust AI companies to do so, 75% have little to no trust."
The New York Times reports on the risks and rewards of bringing AI tools into the workplace. Companies are weighing the speed of adoption, potential for disruption, and the nascency of the technology as they decide how to incorporate the quickly-evolving tools into their businesses.
NPR's Planet Money Newsletter highlights a new study on the real world impact of new AI systems, which found a positive correlation between the implementation of those systems and worker productivity.
In an opinion piece for The Wall Street Journal, Andy Kessler argues that the public fear surrounding AI and job loss is overblown. He sees the development as a natural progression in the history of technology making certain jobs redundant and creating new, higher-value roles.
CNBC has the story on Alphabet's latest AI updates at Google I/O. The new features will include advancements to Bard and Search, as well as a new large language model named PaLm 2.
MUST READS OF THE WEEK
A new editorial in Fortune from Tensie Whelan and Ulrich Atz of NYU Stern, cites JUST Capital and Revelio Labs' living wage work while making the case that companies don't know how to value their workers as more than a budget cost.
Our partners at the Financial Health Network release a study based on interviews with home care workers in New York City who have been adversely affected by wage increases due to the negative effect it can have on their eligibility for public benefits.
CNBC reports on Sen. Bernie Sanders' plan to increase the federal minimum wage to $17.
For additional insights into what a living wage is, visit our explainer on the issue – and our analysis revealing the number of Russell 1000 workers that do not currently make a family sustaining living wage may surprise you.
Labor shortages could be here to stay, Axios says. Even as the job market cools, the American working-age population is in steady decline and dropping fertility rates complicate the issue.
Bloomberg explores the way companies are trying to attract workers by offering more comprehensive benefit packages.
GreenBiz asks if corporate boards will rise to the challenge presented by ESG advocates. A recent study found that two-thirds of board members believe sustainability issues pose little risk to their business.  
CHART OF THE WEEK: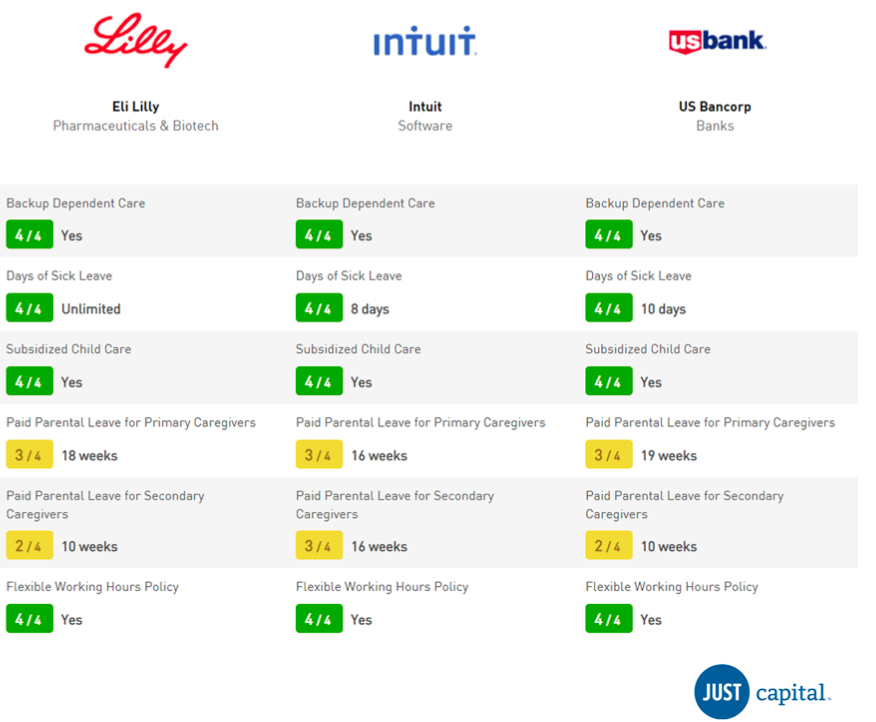 In recognition of Mother's Day, we're highlighting three companies that stand out for their commitment to working mothers – going above and beyond on issues including paid parental leave, subsidized child care, and more. Read more here to learn how Eli Lilly, Intuit, and US Bancorp are providing best-in-class support to parents – and especially mothers – in their workforce.