HPE Offers Workers Some of the Best Paid Parental Leave Benefits. Their VP of Benefits, Culture, and People Experience Shares Why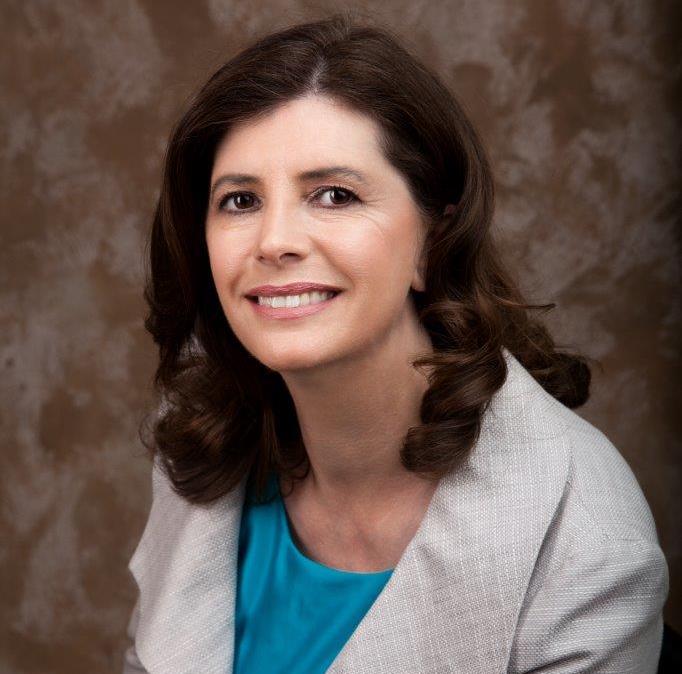 Sixty-four percent of Americans agree that companies should offer a minimum of 12 weeks of paid parental leave as a way to foster gender equity, and research also suggests that paid parental leave helps companies attract talent, increase retention rates, and improve employee performance.
But the Bureau of Labor Statistics estimates only 23% of workers receive paid family leave, and a mere 9% of the largest U.S. companies currently offer parity of 12 weeks or more to both caregivers, according to a recent JUST Capital report.
Hewlett Packard Enterprise (HPE) emerged as one company that demonstrated a commitment to workers – especially working parents – through its paid parental leave policy. The policy offers 26 weeks of paid parental leave for all parents for any birthing or adoption event with the option to return part time for three years following the leave.
We recently spoke with Samanntha DuBridge, HPE's Vice President of Global Benefits, Culture, & Engagement, to learn more about how HPE implemented its paid parental leave policy and the resulting impact on workers and the enterprise as a whole. Below are key takeaways from that conversation.
Expanding benefits, inclusively
"When Antonio Neri became CEO, he talked a lot about wanting culture to be a legacy feature for him," DuBridge said. "He made it very clear early on. He had a strong commitment to what he referred to as a 'world class culture that was inclusive,' and that really was built around the lives of our people."
As the HPE team considered how to address the needs of their workforce, the "star feature" of their cultural vision was enhanced parental leave for all parents. To make the policy as equitable and inclusive as possible, "executives all the way through to our hourly workers" can access all 26 weeks of the paid parental leave benefit. A report from the Urban Institute finds that those most likely to lack access to these paid leave benefits include part-time or hourly workers, people with lower family incomes, workers who are not U.S. citizens, have less formal education, are younger or Hispanic.
Dubridge highlighted HPE's efforts to ensure that parents received support on their return to work by offering the option to work part time for up to three years. "When we benchmarked and talked to other organizations, part of the feedback we were hearing is, there were a couple of companies that were offering two or three months parental leave, and their employees appreciated it. But then they would come back and they would go from zero to 150 in terms of the amount of work that they had."
Driving retention, engagement, and loyalty
DuBridge shared that the returns of offering expanded care benefits outweigh the short term costs. (Researchers also recently made the business case for paid leave.)
"There is certainly a reality that in a tighter economy, economic times, some of the programs that companies put in place are harder to hold to, but you're also making an investment," DuBridge said. "So you need to determine sort of where you're making those investments and investing in your people, to me is a really critical component to being a successful company."
In a JUST Capital interview in 2020, Neri remarked on the early successes of the paid parental program. "When we looked at the business case, this was the way to retain the best talent," she said. For us, it was an incredible return on investment. Our attrition rate declined dramatically. And our employee engagement scores improved by 20 points.".
After conducting research on what policies might most help their employees, HPE's leaders drafted and announced the plan within several months. To drive buy-in from shareholders and other stakeholders, DuBridge said HPE positioned the policy change as a business opportunity.
"What we found is what we hypothesized initially when we were pitching it, which is that there's a significant amount of loyalty with people who feel like their company has gone way out of their way during a time that was very important to them," she said.
HPE was already offering parental leave and had systems in place, "so it was just a matter of being clear about who was eligible and the rules around it and then making some adjustments in the system and training vendors," DuBridge said. "It wasn't like we were starting from scratch or that we never were offering anything. If you sort of step back and walk through a process, sometimes it feels a little less daunting than when you first think about the huge variation in the program that you're going to be offering."
DuBridge encouraged other companies to start small. "You can always take it step by step. It doesn't mean that you have to go from offering nothing to what we've done at offering six months. People can start to make some progress in that space," DuBridge said.
For leaders considering proposing or adopting similar policies, she suggests that employers get creative with policies they could offer. "I think there's a way for employers to offer something that gives people a little more balance and flexibility. Even if it's just short term, like three months, for example. It could make a significant difference for someone to be able to kind of get their life back in balance."
Prioritizing family-friendly culture
DuBridge said HPE's paid parental leave benefits for both primary and secondary caregivers has translated into a happier and more productive workforce.
"It means that you've got people that are focused and dedicated. They feel like they've had the time that they need to make adjustments so that when they are back at work, they can really be productive," she said.
The paid leave benefits at HPE have also drummed up significant interest from prospective employees, both those who do plan to have children and those who don't.
"It's a signal to all workers that this is a family-friendly environment. It signals to them that we have the right type of culture, which I think has been very helpful for us," she said.
JUST Capital, in collaboration with partners, established the Corporate Care Network to advance the well-being of workers and demonstrate the long-term value of investment in workers. The Network is committed to driving increased access to care benefits, including paid leave and flexible work policies, and highlighting leaders in the space.
If you're interested in gaining insights into how to improve on the issues that matter most to the American public, and learning how your company can get involved in the Network, please reach out to JUST Capital impact@justcapital.com.