Is It Time for Meta to Embrace The Stakeholder Model?
Meta, Facebook's parent company, saw its stock plunge 26% on Thursday, for a massive market capitalization loss of $250 billion. The fall came a day after an earnings call that gave investors cause to worry about the company's transition to a focus on the virtual reality-driven metaverse.
There are multiple reasons analysts have cited for this, primarily around growth and strategic direction. However, several are tied to the decline of Meta's standing over the last couple of years within the ESG (environmental, social, governance) space, including in our own Rankings of America's Most JUST Companies.
As CNBC's Eric Rosenbaum asked in a piece last month about the 2022 Rankings, "Can any ESG investor own Facebook?" He pointed to Meta's fall all the way from #21 in our 2021 Rankings to #712 on account of "unique and extraordinary actions." His CNBC colleague Kristina Partsinevelos noted in a recent television segment, Meta and its previous incarnation of Facebook can be seen as a prime example of the importance of "G" in ESG.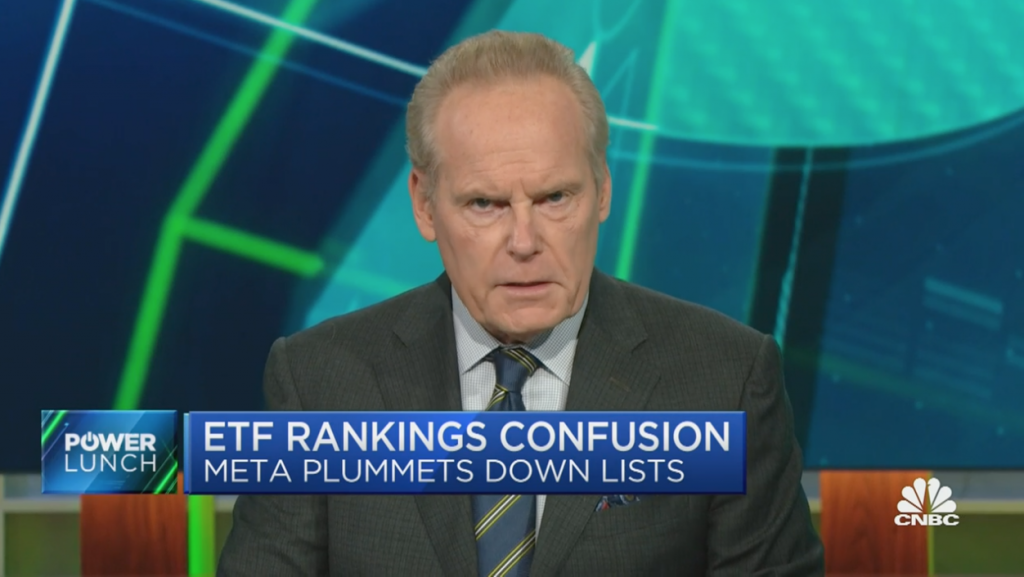 In JUST's model specifically, Meta actually performed well across issues that took into account investments in workers, communities, and the environment. Its governance, broadly speaking – on account of scandals concerning lack of transparency and misleading information to shareholders and customers – so far outweighed its positive stakeholder scores that our Research team incorporated significant penalties. Meta ended up ranking it #901 out of 954 companies on Customer Issues and ranked #666 on Shareholder and Governance Issues.
Facebook told CNBC it takes its responsibilities around customer privacy and its impact on the potential spread of misinformation seriously, and indeed Meta is still included heavily in ESG funds from the likes of Vanguard and Flexshares. For others, however, the governance concerns required intervention. As CNBC's reports noted, MSCI downgraded Meta's ESG rating to B, its second to lowest score; S&P dropped the company from its ESG index in 2019 over privacy concerns; and ESG investor Trillium dropped it over a year ago on account of what it deemed a reluctance to address its biggest scandals.
On top of all this, analysts also noted that the market seems to be losing confidence that Meta's long-term plan built on the metaverse is going to work. As Mike Isaac put it in the New York Times, regarding Meta CEO Mark Zuckerberg's ability to innovate his way past a challenge, "In the past, Mr. Zuckerberg might have been given the benefit of the doubt that he would be able to do so. But on Thursday at least, faith was in short supply on Wall Street."
Meta, née Facebook, may have been able to weather the storm of scandals past thanks to its ability to deliver on expectations. As for its current predicament, it faces the not insignificant challenge of rebuilding trust with the public and convincing the street about its future. Perhaps it's time for Meta to formally and fully embrace the stakeholder model?