TIAA CIO: Artificial Intelligence Will Help Us On Our Mission to 'Retire Inequality' – Watch Video Interview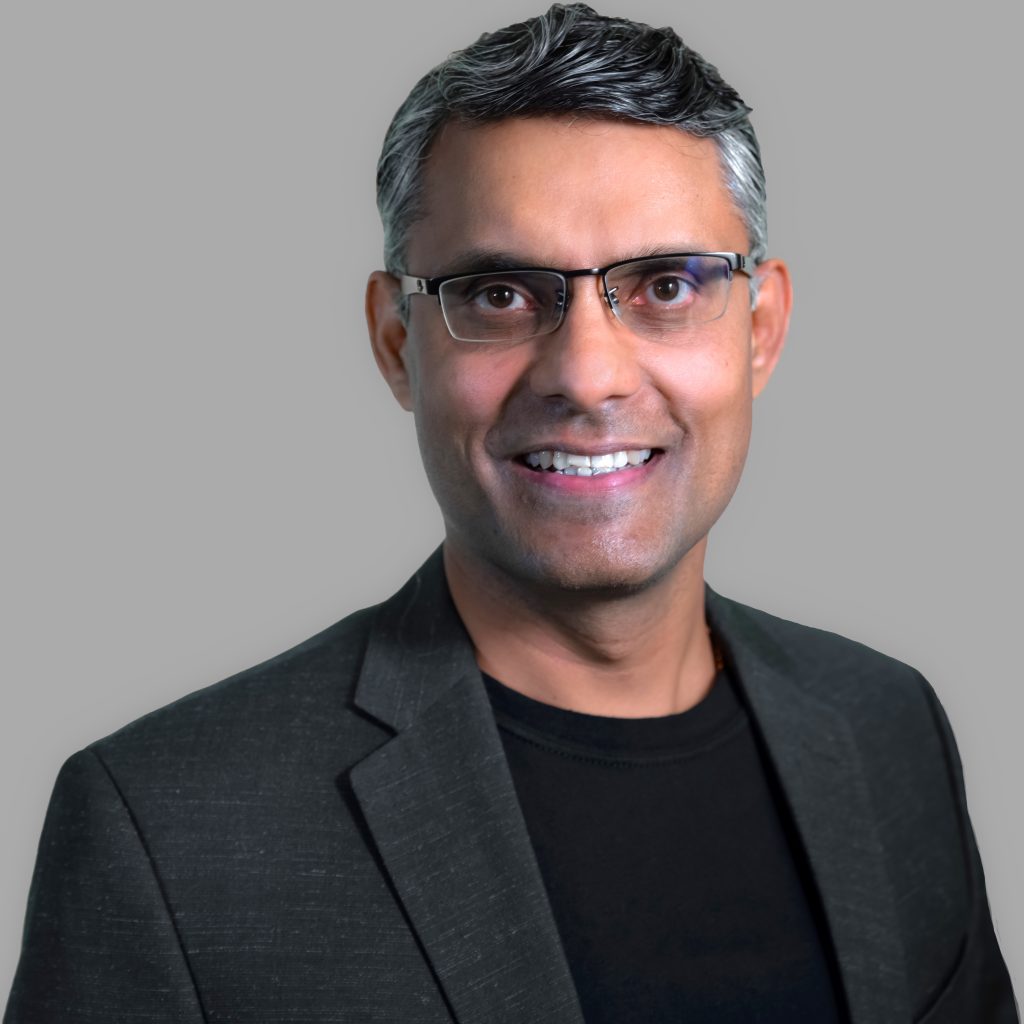 Artificial intelligence is influencing "every segment" of TIAA's portfolio, according to the company's chief information and client services officer, Sastry Durvasula. "I think AI will have a profound impact on our business."
Considering the context, that's no small statement. Durvasula is responsible for the global technology and client services operations at one of America's largest retirement and investment solutions providers. TIAA, founded over 100 years ago by Andrew Carnegie, currently has $1.3 trillion in assets under management. 
In a recent episode of our ongoing LinkedIn Live interview series, "JUST Better Business," Durvasula spoke with JUST Capital CEO Martin Whittaker about AI's "spectrum of impact," which includes everything from changing research operations to better protecting customers to helping create new products and services. In the wide-ranging interview, the executive explained why he's optimistic about the technology's potential to help customers, employees, and the economy more broadly.
For Customers: AI Will Offer More Personalization and Protection
The TIAA leader explained that the company is deploying AI for customers in numerous, different ways. For younger workers who are accumulating wealth, it's about convincing them to invest and grow their retirement funds. From a marketing and a product-offerings perspective, he explained, it's about deploying AI to improve their retirement accumulation experience – from personalizing financial products, to providing better insights, to making customer experiences easier to navigate, he said.
For retirees who are "de-cummulating" their wealth, he said, AI's impact is both about offering more personalized services and products, but also about consumer protection and privacy. "Retirees are the most vulnerable population from a fraud cyber point of view. So we have been deploying AI solutions to protect them from cyber fraud and attacks," Durvasula said.
For Workers: AI Will Boost Productivity and Upskilling Opportunities
Artificial intelligence will offer incredible opportunities to boost efficiency for workers in financial services, Durvasula told Whittaker.
"We need to create insights and we have a gazillion financial documents that we need to surf through to get those insights. There's a lot of operational inefficiencies that do exist in the current financial services industry. I think AI will give us a big lift from an operational efficiency standpoint," he said.
By linking the company's data and AI policies in a coherent strategy, TIAA can help create new products to help support the company's goal of being the leader in lifetime retirement solutions, he said.
In addition to helping TIAA achieve more with less time and energy, AI will provide an increasing amount of opportunities for employees to upskill and advance.
"I think anybody who has business acumen or technical acumen or both can actually, you know, be part of this revolution," Durvasula said.
"We've created different what we call guilds. Obviously the most prominent one is the data and AI guild, the next one actually, that's quite popular is Cyber. And we've given access to the entire company to these guilds," he explained. "So say I have a call center employee servicing representative who deals with fraud transactions. If she wants to join the AI guild to learn how AI will be employed in fraud solutions, she's able to join and, and she can go through the training which is structural training with access to various industry certifications as well."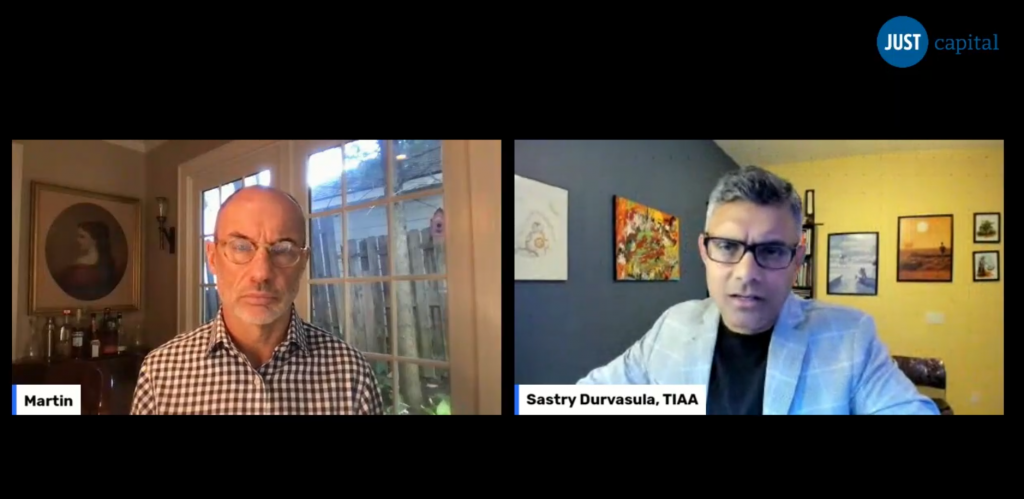 For Leaders: AI Can Help Create a More Equal and Diverse Economy
Of course, the potential for unjust business behavior is big, the TIAA acknowledged. "There is a lot of potential damage," he said, citing bias and misinformation. But the executive explained that the company is taking a proactive approach to mitigating unwanted outcomes.
"We have taken a proactive stance on this. We released our first internal responsible AI policy. And we are beginning to codify that as we implement some of these new cases, both client facing as well as colleague facing," he said.
But Durvasula sees AI's impact being more positive, especially in reducing economic inequality and increasing diversity.
"Women make 30% less in retirement income and minorities, especially Black and Hispanic Americans, have various issues when it comes to retirement savings," he said. "So if you're solving for these types of complex problems that are societal, we need a workforce that actually has a level of diversity in designing solutions."
Durvasula explained TIAA is partnering with a number of universities, nonprofits, and groups to boost diversity in its workforce, including initiatives with the Society of Hispanic Professional Engineers, the Society of Women Engineers, the Blacks In Technology Foundation and others.
"We want to retire inequality," the TIAA exec said. "It is important to have a positive impact. I'm quite optimistic about the future."