Bank of America's Head of Diversity & Inclusion Explains How Its Hiring and Retention Practices Prioritize Equity and Upward Mobility for Workers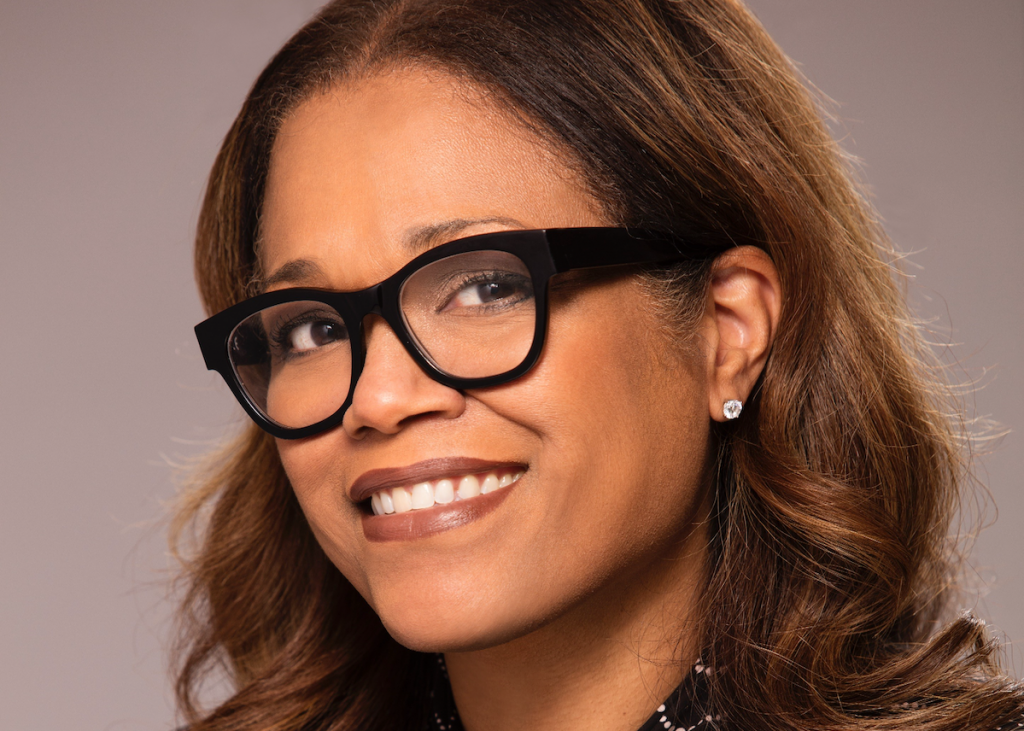 The United States' current economic and labor contexts seem to be at odds with each other. Debate around whether or not the country is, or will soon be, in a recession persists. Inflation reached its highest point in over 40 years this past June and dipped only slightly in July. At the same time, job growth remains strong. The latest jobs report saw numbers that nearly doubled economists' estimates – with 528,000 jobs added in July, recovering those lost since the start of the pandemic.
While jobs are being added across the country, whether or not these are truly good jobs that will retain top talent remains unclear. For Cynthia Bowman, Bank of America's Chief Diversity & Inclusion and Talent Acquisition Officer, determining this requires a foundational commitment to data, accountability, and transparency. The Charlotte, North Carolina-headquartered bank's detailed human capital and impact reporting has allowed it to take action with a "willingness to course correct when an activity isn't having the intended outcome." It's part of the reason Bank of America comes in at the number 11 spot in our 2022 Workforce Equity and Mobility Ranking, which takes a look at how Russell 1000 companies are leading on the interconnected issues of diversity, equity, and inclusion (DEI) and upward mobility and advancement.
We spoke with Bowman to dig into how the company earned this rank. With a workforce of over 200,000 employees and $282.9 billion in market cap, she shared how the company's leveraging its influence to break down the barriers to hiring and upward mobility that disproportionately affect workers of color – from rethinking degree requirements for roles to supporting career development for individuals from low- and middle-income communities. For her the importance of retention, not just hiring, has been key for both the company's workers and its business. In May, Bank of America raised its U.S. minimum wage to $22/hour, a move investors viewed favorably.
This work is both an integral part of the company's business strategy and, with increasing urgency, the right thing to do, she said. Read on to hear more from Bowman on how Bank of America is using data and addressing systemic barriers to embed equity and upward mobility in both its hiring and retention practices.
Ground DEI work in data, transparency, and accountability
Findings from our 2022 Workforce Equity and Mobility Ranking make it clear that companies should start by getting specific on how they're tracking and measuring their DEI efforts. Bank of America does just that and includes detailed reporting of its workforce demographics, and progress in diversifying, in annual reporting. The company discloses its EEO-1 reporting data, breaking down detailed workforce demographics by job level. Its latest measures show that 50% of its global workforce are women and 49% are people of color. In addition, 55% of its management team is diverse, including 32% women. Since 2015, representation of teammates of color in its top three management levels has increased by 60%.
Importantly, Bank of America has buy-in from the very top of the organization for this work. "This process starts at the top, with our Board of Directors and CEO. Our CEO and management team set the diversity and inclusion goals of the company. Each management team member has action-oriented diversity goals, which are subject to our quarterly business review process, talent planning and scorecards reviewed by the Board," Bowman said. She mentioned that Bank of America has formed a Global Diversity & Inclusion Council to oversee DEI goal setting and embed these targets in performance management processes at all levels.
For Bowman, this focus on data and company-wide processes are critical. "At the end of the day, so much of it comes down to transparency and accountability," she said. Not only does reporting ensure this level of transparency and hold leadership accountable, it also helps Bank of America improve its DEI efforts. Bowman shared that the company has been surveying employees for nearly 20 years and "the results inform a process of continuous improvement."
Address systemic barriers to hiring and mobility
This data-driven mentality has also informed Bank of America's aim to tackle areas "where systemic, long-term gaps have existed and where significant change is required for progress to occur and be sustained." One particular challenge Bowman noted is that, by the nature of the banking industry, potential job candidates assume that they need a four-year college degree. "In reality, our skills-first and knowledge-based hiring approach trump any degree requirement and allow for more equitable hiring practices for traditionally marginalized groups," she said. The company partners with organizations including Year Up and UnidosUS to recruit talent without college degrees and is also looking to strengthen this pipeline through community college partnerships.
A key achievement Bowman noted for Bank of America in tackling these barriers is its community hiring and development program, Pathways. Pathways provides skills training, entry-level jobs, and career development for individuals from low- and moderate-income neighborhoods. The program ultimately aims to provide individuals with the preparation needed to take on ongoing job opportunities with Bank of America. In 2018, the company set out to hire 10,000 individuals through Pathways by 2023 – a target it exceeded in 2021 – and is now aiming to hire additional 10,000 individuals via Pathways by 2025.
Outside of its own workforce, Bowman noted that the company has committed $25 million to connect Black and Hispanic individuals to job opportunities in growth industries and, in turn, support long-term economic health in local communities. The commitment includes partnerships with 11 community colleges that serve predominantly Black and Hispanic students as well as 10 Historically Black Colleges and Universities and 11 Hispanic Serving Institutions. In its 2021 Annual Report, Bank of America reported having already allocated this money as part of larger reporting against its $1.25 billion racial equity commitment.
Focus on 'both and' – recruitment and retention
Bowman emphasized, however, that these efforts don't stop at hiring and recruiting. "It's about creating a workforce that looks like the world we live in across every level, including senior leadership. It's about creating an environment where people don't feel like they need to be someone else from the time they walk into work to the time they leave. And it's about equity," she said. "It's about creating processes that diminish bias, allow you to promote within, generate more inclusion in our everyday practices from the time you hire, how you onboard, how you conduct calibrations, how you retain talent, how you recognize talent and how talent leads your organization."
Bowman sees efforts like Bank of America's commitment to raise its starting hourly wage to $25 by 2025 as crucial to creating an environment where equity is prioritized and, in turn, employees are motivated to stay. She raised the bank's dedication to gender and racial pay equity, and reported near-equal pay ratios at over 99%, as another example of how equity can and should go beyond hiring and representation targets.
And, as Bank of America continues to put commitments that reinforce equity and upward mobility into practice, Bowman is eyeing both ambition and flexibility in how the company takes action. "You can celebrate impact and hold yourself accountable in areas where progress isn't as strong," she said. To her, this focus on data, accountability, and transparency also leaves room for companies to learn from each other. "When setting your strategy, look at what your peers are doing, look outside your industry and share your own best practices."
The 2022 Workforce Equity and Mobility Ranking was funded by the Annie E. Casey Foundation. We thank the Foundation for its support. The findings and conclusions presented here are those of the authors alone, and do not necessarily reflect the opinions of the Foundation.
To learn more about how Bank of America and other companies are putting these best practices into action, explore our full 2022 Workforce Equity and Mobility Ranking and complementary Issue Brief. For more information on how we're engaging with the country's largest employers on these issues, reach out to our team at programs@justcapital.com.