American Electric Power's CEO Highlights the Business Opportunity in Biden's $2 Trillion Infrastructure Plan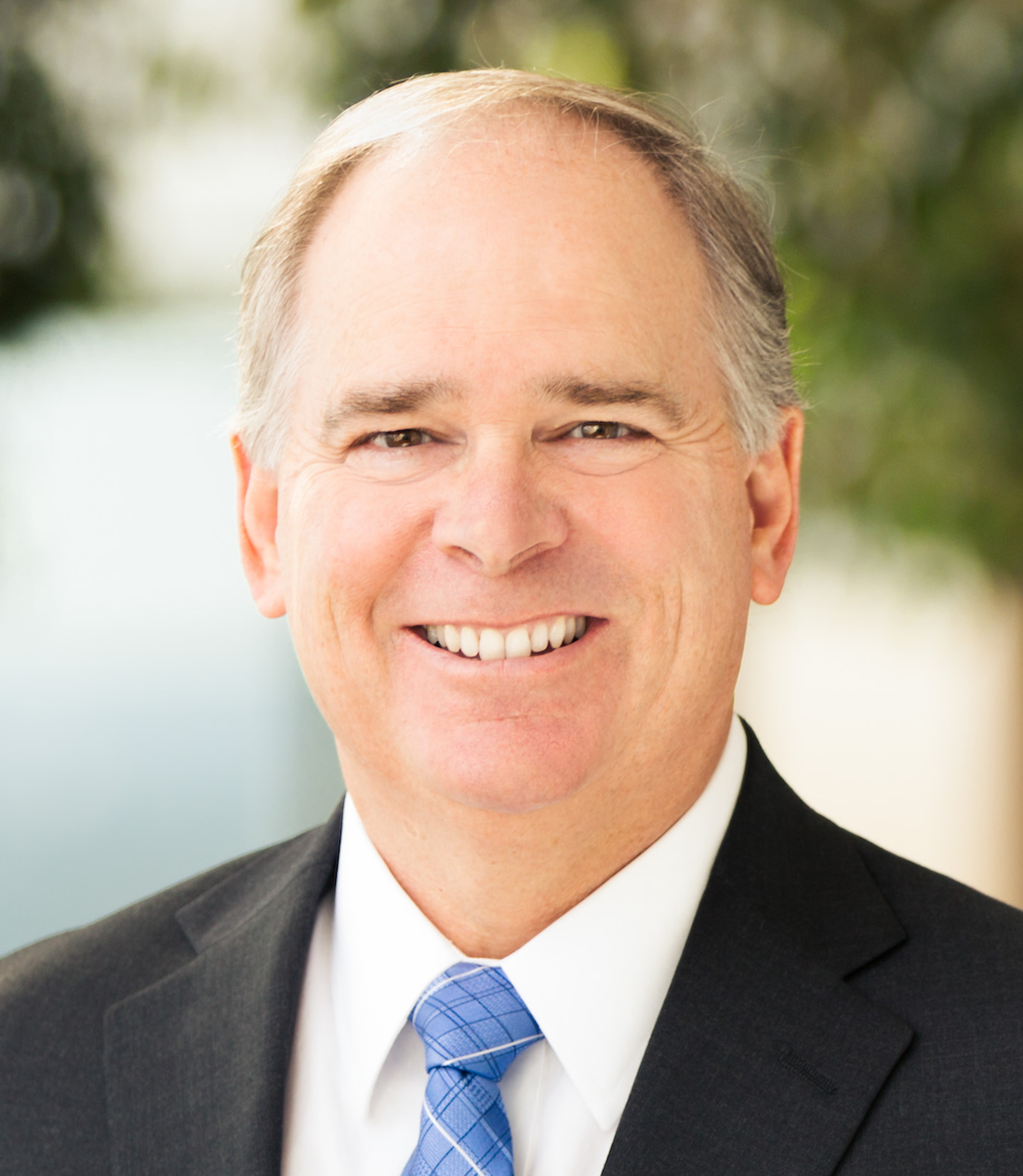 American Electric Power CEO Nick Akins. (AEP)
Last week, President Biden unveiled what he referred to as a "once-in-a-generation" investment in the country's infrastructure, including a rethinking of American energy. The $2 trillion plan includes a proposed $174 billion spend on electric vehicle (EV) infrastructure and $100 billion on clean energy and the electric grid. Nick Akins, CEO of American Electric Power (AEP), is on the frontline of both the opportunity and the urgency behind these numbers.
Akins is at the helm of the largest electricity transmission system in the U.S., serving 5.5 million customers across 11 states, with a market cap of $43.2 billion. He's leading work with industry competitors to build an interstate system of changing stations that would make taking a road trip in an EV a reality for Americans. He's also just coming out of outages from the severe winter storm in Texas this February that affected a fifth of AEP's customer base.
That storm and other extreme weather events, to Akins, solidified the importance of the Columbus, Ohio-headquartered utility's new targets to reduce carbon emissions by 80% by 2030 and reach net-zero carbon emissions by 2050 while building a resilient and reliable power grid. AEP's investing in this work while landing as the number-one ranked utility on our most recent list of America's Most JUST Companies and top in the industry for how it treats its over 17,400 employees. The company also tied for first among our overall rankings for its performance on diversity, equity, and inclusion (DEI). Our recent polling shows Americans are looking to companies to do more on DEI and AEP's leadership stands out.
AEP's performance is also an example of the link between stakeholder investment and long-term shareholder value. The company's ranked second in the utility sector for its performance on stakeholder value creation – a recognition that investments in its workers, communities, customers and the environment are benefitting its shareholders. AEP closed 2020 with operating earnings at $4.44 per share, the top of the range that the company had projected for the year.
We wanted to hear from Nick on how AEP managed these priorities and results during a challenging year. JUST CEO, Martin Whittaker, joined him on our most recent Quarterly JUST Call to discuss. Nandika Madgavkar, Head of the CEO Investor Forum at Chief Executives for Corporate Purpose (CECP), also fielded questions from CECP investors on AEP's approach to long-term stakeholder value creation.
You can watch the full discussion here and read our key takeaways below.
Account for employee expectations to build a diverse and inclusive workplace
Getting to the number-one spot on DEI, Akins stressed, has been a journey for AEP – one that the company's employees informed throughout. Regular polling of AEP's workforce has resulted in plans and dialogue that hold leadership accountable to employee expectations. For Akins, this has taken shape in opening up dialogue between leadership and employees to understand their concerns firsthand. He shared how joining a meeting of the company's African-African Employee Resource Group was the first time he realized that "they could tell me every African-American employee who was in management at the company."
"You have to be able to see that you can succeed in the company, and that's the most visible way to show that," he said. "So it's just absolutely imperative to gain perspective." While these conversations are important, Akins made the point that they're not a substitute for action and representation in leadership saying, "there's no replacement for that progress in my mind."
A diverse and inclusive workforce is key to AEP's position in a sector in transition, Akins raised, noting that "there's no doubt that in an industry that's changing as much as this industry is today, we have to have the best minds and the best perspectives at the table to make the best decisions."
Align with corporate boards on stakeholder value creation
Leadership accountability on these priorities also lies with AEP's board – a reflection of what its shareholders expect in managing risk on climate change and DEI among other priorities, Akins indicated. "We have something related to strategy in every session," he said, "And that way, any decision we make is not a surprise to our board." Akins highlighted how this dynamic played out in the board's governance committee weighing in on AEP's decision to pause political giving following the January 6 attack on the U.S. Capitol and in its human resources committee's ongoing work to hold company management accountable for progress toward DEI goals.
Think long-term to meet the needs of your workforce
Meeting the needs of both a front-line and white-collar workforce has been a continual challenge for AEP throughout the pandemic, Akins said, but it's one that the company's now starting to think about in the long term. Providing PPE to those in the field and pivoting to remote work for others was the company's number one priority a year ago, but he shared how AEP's now thinking about the shift from short-term policies – like providing an additional 10 vacation days to front-line workers – to long-term solutions like a hybrid model of working from the office or remotely. This isn't an entirely new challenge for AEP, Akins emphasized, as it's been a priority to ensure no worker, regardless of role, feels left behind in the company's DEI efforts and as it retires more coal-fired power plants
"Employees want to know that regardless of what happens, the company will be focused on their ability to make that transition, whether it's internal to the company, to other jobs with additional training or external training opportunities," he said on the impact the company's new climate plan will have on its workforce. Meeting the need of these workers is something AEP is going to continue to focus on, he noted, recognizing how tough these plant closures are and that, for workers, "if there's something to look forward to beyond that, it's a good thing."
Work together to succeed in the clean energy economy
Akins acknowledged that utilities are more urgently focused on the shift to a clean energy economy, "This is the future. And we need to make that future happen as quickly as possible otherwise we're just a caretaker of a museum," he said. And he noted AEP's success in taking action toward this future has come in partnership with competitors, technology developers and others. The company's recently come together with five competitors, including Duke Energy and Dominion Energy, in the Electric Highway Coalition to develop a plan to build quick EV charging solutions in each provider's territory – making EVs a more convenient and accessible option for Americans. Akins also raised that the utility and technology sectors are recognizing that they can't face these challenges alone. He pointed to AEP's involvement with Free Electrons, an energy startup accelerator, as one way they're developing new solutions together.
The Biden administration's recently proposed infrastructure plan, with significant investment in EV and power grid technology, reinforces the importance of this collaboration. Akins sees government as an accelerator in the move toward clean energy. And if companies want to make the most of the opportunities in this transition, they'll have to keep up. "That's why we've been around 115 years. We've been able to manage between the goalposts that exist in Washington to forge ahead," he said, "And regardless of what administration is in place, our focus is moving to that clean energy future as quickly as possible because our customers expect it, and our shareholders expect it."

The Electric Highway Coalition's planned network of EV charging stations. 
Caring for your communities is both a responsibility and an opportunity
AEP's new climate action plan features a heavy emphasis on the need for a just transition – ensuring the shift away from fossil fuels "ascribe progress to these communities instead of just really debilitating them for the future," Akins said. He pointed to AEP's Appalachian Sky initiative as an example of how the company's helping to revitalize regional economies and ensure both workers and communities that "there's a period at the end of the sentence" after coal-fired power plant closures. He also raised how AEP has "an opportunity to do a lot of social good by virtue of electrification of the economy" by boosting rural community connectivity through increased EV and broadband access, and that this "really bodes well for the future investment priorities that we made."
CNBC's Squawk Box: Georgia Voting Legislation and Biden Infrastructure Plan
Ahead of the Quarterly JUST Call, Akins appeared on CNBC's Squawk Box. Andrew Ross Sorkin and Joe Kernen asked Akins about the role of corporations in speaking out on Georgia's new voting legislation and the energy, climate, and tax implications of the Biden Administration's recently proposed infrastructure plan. You can watch the full interview below.
Check out the other Quarterly JUST Calls