CEO Martin Whittaker Talks ESG Risk During Coronavirus on Morningstar's Sustainable Investing Quarterly Webinar
Last week, Martin joined the Morningstar team – including Director of Sustainability Research Jon Hale and Director of Sustainability Strategy Gabriel Presler – for their Sustainable Investing Quarterly Webinar, which looks at how sustainable funds perform during market downturns.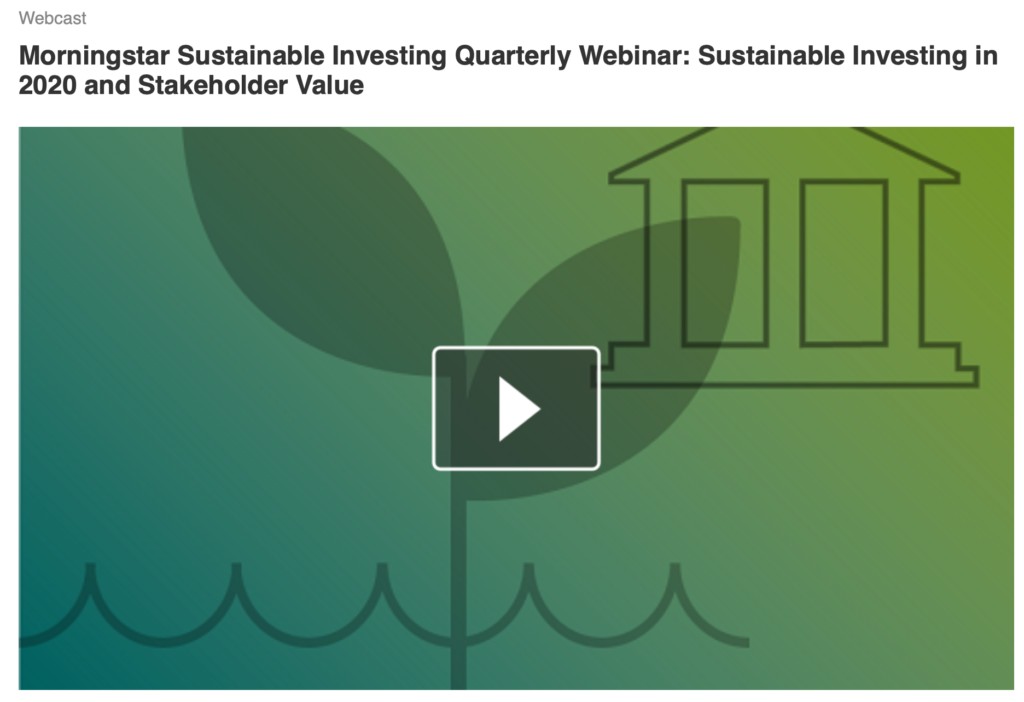 You can watch the full talk here (note that registration is required) – which explores how companies are managing ESG risk during the COVID-19 pandemic, and digs into our COVID-19 Corporate Response Tracker, asking what good governance looks like today.
If you are interested in supporting our mission, we are happy to discuss data needs, index licensing, and other ways we can partner. Please reach out to our Director of Business Development, Charlie Mahoney, at cmahoney@justcapital.com to discuss how we can create a more JUST economy together.