Morgan Stanley's Chief Medical Officer Explains The Company's Decision to Offer Enhanced Care Benefits: "It's Part of Long-Term Thinking"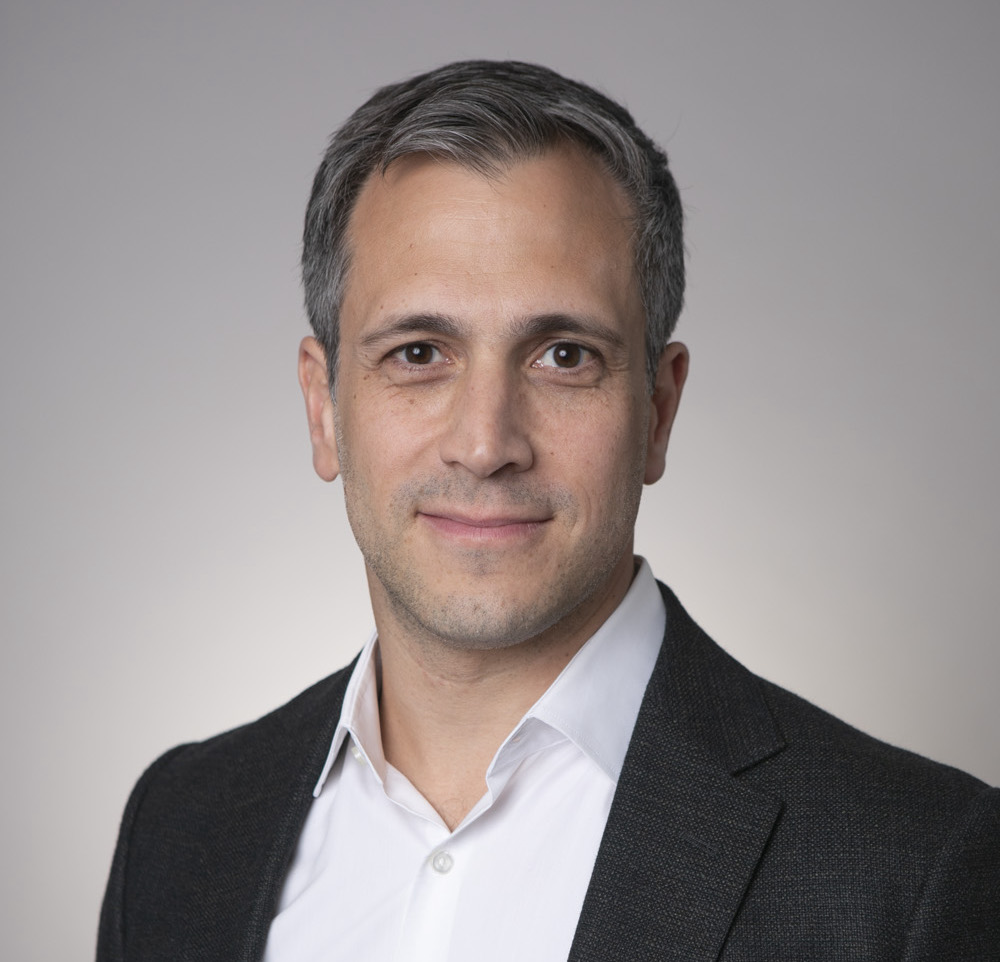 As more people in the workforce enter the "sandwich generation," caring for their own children and older parents or relatives, access to equitable leave policies is becoming more and more desirable for employees. Despite this, only 9% of the largest U.S. companies currently offer parity of 12 weeks or more of paid parental leave to both caregivers, according to a recent JUST Capital report. In fact, research suggests that the percentage of companies offering paid parental leave has actually decreased in recent years.
One company that has prioritized its leave benefits is Morgan Stanley, which doubled down on parental leave in 2021. After analyzing results of a global employee survey and benchmarking peers, Morgan Stanley increased its parental leave to 16 weeks for all caregivers and four weeks of paid leave to care for a family member with a serious health condition, among other generous policies, such as a $75,000 maximum family building benefit to assist employees with the cost of adoption, surrogacy and fertility treatments. Previously the company offered primary caregivers 16 weeks of parental leave and non-primary caregivers six weeks of parental leave. This step forward to parity is critical to cultivating both gender and racial equity in the workplace.
JUST Capital recently spoke with Dr. David Stark, Morgan Stanley's Chief Medical Officer and Global Head of Benefits, Analytics, and Technology Strategy, to learn more about how and why Morgan Stanley implemented its enhanced paid parental leave policy, as well as the impact on its workforce and company as a whole.
You increased your paid parental leave to 16 weeks for all caregivers – what prompted you to make this level of investment?
We made this change back in 2021. So, recall that the pandemic led to the caregiving crisis. We were seeing people leaving the workforce to take care of their kids or their parents or others in the home. This is on top of, you know, the "sandwich generation" being an issue, and I'm a part of that myself. We know that women were disproportionately being taken out of the workforce to shoulder those [caregiving] burdens. We were recognizing all of that. Additionally, in 2021, we did a global employee benefits survey, which was a really detailed and eye-opening survey. Overall, the vast majority of our employees were very happy with their benefits, but paid parental leave and family support were areas that were highlighted as opportunities for improvement. In fact, paid parental leave was the top driver that could promote increased satisfaction relative to other potential design changes we were considering.
The pandemic, the external environment, and our own surveying led us to benchmark our family support benefits against our peers, and then decide to prioritize the [family support] space for focus. What we learned is that our paid parental leave benefit had fallen behind our peers.
What did the progression of planning and rolling out of this benefit look like?
Using all of the [survey and benchmark insights], we developed a multi-year roadmap to enhance our family benefits – not just parental leave, but other support benefits. We addressed paid parental leave first. We thought that was where we could have the most significant impact.
We also looked for some quick wins that we could achieve relatively easily. For example, we put in place NICU and stillbirth leaves, and we eliminated a one year of service term requirement. We did that immediately while we took a little bit more time to redesign and socialize the more extensive expansion of parental leave enhancement. We also enhanced our family building benefit. We already had a pretty generous fertility benefit ($30,000 lifetime benefit) to support fertility regardless of infertility diagnosis, but we wanted to make that benefit more holistic. We expanded the benefit to provide a $75,000 lifetime maximum to support family-building across adoption, surrogacy, and fertility.
We expanded our paid parental leave to provide 16 weeks across the board for all parents, regardless of primary/non-primary [parent] and gender. In the U.S., we provide an additional six to eight weeks of disability leave for birth parents, resulting in a total of 22 to 24 weeks of parental leave.
How did you build the case for that level of support? What hurdles did you need to overcome?
Management was generally supportive of the change. It was obviously important to socialize the change within each of our business units, since the extended duration would have distinct and nuanced impacts on their respective organizations, resulting in the need to backfill roles and potentially impacting performance measures. This was actually happening amid a broader backdrop of the "great reshuffling" or the "great resignation." James Gorman, our CEO, made a call to his operating committee at an off-site meeting that he felt strongly that we needed to renew the social contract with our workforce. That [prioritization] led to a very holistic look across the benefits space.
The general environment was very supportive of making these changes. It was viewed as an investment in maternal and infant health, long-term retention, and productivity upon returning to work. Those [investments] were weighed very favorably against the obvious, but relatively small, short-term issue of needing to backfill [roles held by employees on leave].
How do you respond to executives who say, paid parental leave is nice, but we can't expand benefits in this economy?
Enhancing parental leave has low direct costs. It has a significant impact in terms of improving productivity, retention, and employee morale. Anecdotally, the feedback that we get from employees who've had the time to bond with their child, recover from giving birth, and support their partner in recovering from giving birth, is that [access to paid time] buys loyalty. And that's almost immeasurable relative to the cost. It's part of long-term thinking.
Oftentimes, frontline workers are not offered the same benefits as their corporate peers. How are you supporting not only corporate employees, but hourly employees or contract employees when it comes to parental leave?
Employees who work 20 hours or more, whether they're hourly workers or salaried, are eligible for a full suite of benefits, and that includes paid parental leave.
As a global business, how do you approach benefits across different countries and territories?
That's the fun part. Increasingly, through the pandemic and beyond, we have felt the need to provide more consistency globally across the board. We've actually worked very hard to first understand: What are the policies in the 40 countries where we operate? What's the regulatory environment across all of our markets? What are local practices? And then we worked to establish, in this case, a global minimum standard to ensure consistency. That led to the 16 weeks [of paid parental leave] as a floor for all employees, and in certain markets, where regulations or local practices allow for more leave, we do that.
As a more general matter, delivering healthcare and other benefits globally is fascinating and challenging. The United States is probably the only country where employers are the principal providers or purchasers of healthcare on behalf of their employees. In most other countries, employees top up their national healthcare benefits with employer-sponsored plans. There's obviously a lot of unevenness to navigate. We don't strive to be equal across the board, we strive to be equitable across the board.
What benefits have you seen in your workforce in terms of recruitment, retention, wellbeing, productivity?
We are a year in, so, perhaps a little bit early for a formal evaluation, but we are quite rigorous about how we collect data to evaluate our programs and our offerings. On utilization, what we're seeing is all parents are taking more time off for leave. One obvious question that could come up whenever an employer changes a policy or expands a leave is: are our employees actually taking advantage of it? I'm proud that our employees are. Birth parents are taking off, on average, five more weeks (+30%, from 16 to 21 weeks); non-birth parents are taking off four more weeks (+70%, from 6 weeks to 10 weeks). Additionally, non-birth parents are now deciding to take leave, whereas in the past so-called non primary parents (traditionally, the dads) might not be taking leave. Now, adjusting for headcount changes, we're seeing about 15% more non-birth parents opting to take leave, which is great. Another component of the leave that we introduced was flexible leave, so you can take leave in up to three chunks over the year and can even start your leave before childbirth as well. My husband and I had our third kid in January, so I took off five weeks initially and I'll take off two other chunks. That is what worked best for my family and my work. Of the non-birth parents who are taking parental leave, about 20% of them are opting to take advantage of our "flexible" leave policy, which allows parents to split their leave in up to three separate intervals.
What advice would you give an executive who wants to lead on this issue in their own company? What should they do first? What's something to avoid doing?
We have quite a rigorous approach, and I'm very proud of how we developed our strategy around benefits design. I mentioned the dedicated benefits survey that we did back in 2021 – that was a global survey and which 35% of our entire workforce participated in – and it was quite extensive. In addition to that, we have our annual engagement survey where we ask about whether employees feel they have the resources they need to support their health and well-being. We also hold managers accountable. In their upward feedback of their managers, employees are asked whether their manager supports their health and well-being.
We also have a Global Wellbeing Board that we developed in the last two years, comprised of 16 senior leaders across the firm, like CEOs of business divisions. The responsibility of this board is senior accountability and ownership over our health and well-being strategy. I felt that this was important, because although HR/HR benefits traditionally has the role of developing and rolling out new programs and resources, health and well-being is a business imperative. It therefore requires involvement and buy-in from across the business. That's been an excellent additional source, not just of leadership and visibility, but actually providing input into our strategy.
Complementing that top-down structure, we have a bottom up-structure: our Global Wellbeing Influencer Network that we also launched in the last year. This is essentially a grassroots network of employees, who have already demonstrated commitment and interest in supporting well-being issues. We're giving them resources: awareness, programming resources, access to our programs, and a community to network through, so that they can be evangelists for our benefits and provide feedback both to HR and to the Global Wellbeing Board on our benefits. We have a lot of distinct modalities for collective sentiment around benefits.
We also look at hard data utilization, claims data, external benchmarking data, and market research. That all funnels into developing our multi-year strategy. This is a long-winded way of saying that we're quite rigorous about using data to support the business case that we develop for any change in our benefits. And then ultimately, our job is to manage population health for our 83,000 employees in 40 countries. As a Chief Medical Officer, in addition to being a Global Head of Benefits, when I speak to management about the work that we're doing, I'm speaking with this lens as a population health leader, not just as a benefits professional. I think that helps advance our case as well.
Given your role, how do you make the connection between increased paid leave and health?
I'm a physician, a pediatric neurologist by training. I have a background in biomedical data science, and biomedical informatics, so I'm serious when I say we were quite rigorous across all of our programs. There's essentially four types of metrics that I care about: they are utilization, costs or affordability (both for employees and for the firm), employee experience, and then ultimately, health-specific outcomes.
Over time, we can actually do observational studies, where we look at different employee groups, those who have utilized a particular benefit, and those who have not. Then we look at outcomes of interest over time, whether that's retention, productivity measures, or other performance measures that we have. Sometimes we rely on external measures for this as well. We know supporting mental health is the right thing to do, and so I've strongly made the case that we're not always going to be able to demonstrate with hard metrics and ROI behind what we do. There are certain times where we have to say, "look, we already know this is the right thing to do. The evidence is out there. It's been proven externally. Let's not spend time arguing over whether it's the right thing to do. Let's agree and deploy internally, and then follow up over time."
JUST Capital, in collaboration with partners, established the Corporate Care Network to advance the well-being of workers and demonstrate the long-term value of investment in workers. The Network is committed to driving increased access to care benefits, including paid leave and flexible work policies, and highlighting leaders in the space.
If you're interested in gaining insights into how to improve on the issues that matter most to the American public, and learning how your company can get involved in the Network, please reach out to JUST Capital impact@justcapital.com.