Municipal Issuer Racial Equity and Inclusion Framework Launches on Bloomberg Platform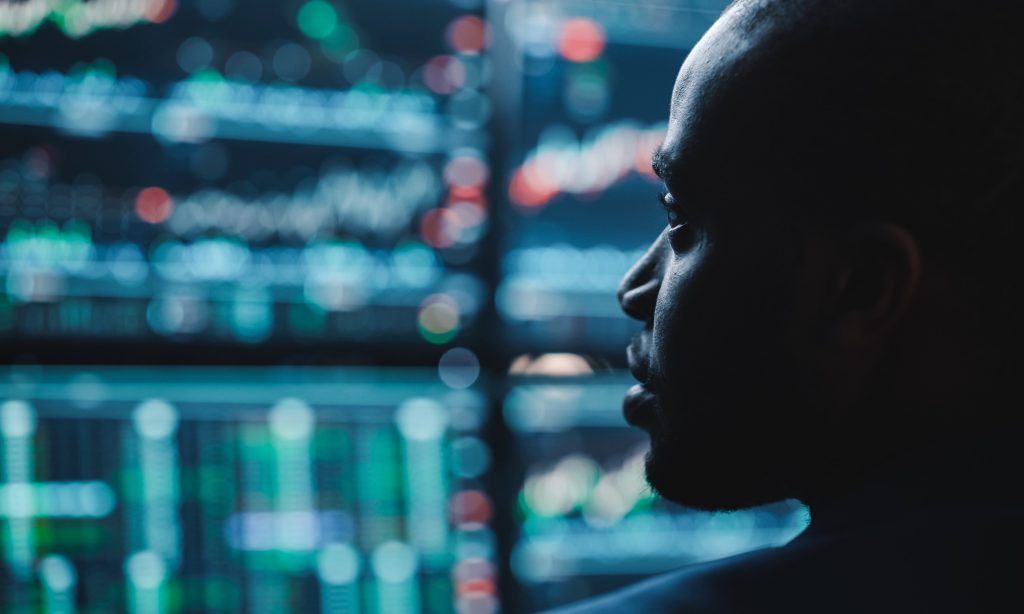 From shareholder proposals to shifting internal practices, advancing racial equity remains a key item on the agendas of U.S. investors. And finding ways to better incorporate racial equity factors into investment decisions and risk evaluation is core to this work. JUST Capital,​​ in collaboration with the Municipal Issuer Racial Equity and Inclusion Engagement working group, has launched a landmark tool on the Bloomberg Terminal to enhance voluntary transparency and disclosure of racial equity practices within the municipal bond markets.
The tool builds on JUST Capital's work to develop a framework for investors to better understand if, and how, municipalities are taking action to advance racial equity. In fall 2021, JUST convened an investor and underwriter working group in fall 2021 to open a constructive and voluntary dialogue with municipal issuers on critical issues of racial equity and inclusion. The working group developed the Municipal Issuer Racial Equity and Inclusion Engagement Framework, a questionnaire meant to help facilitate that dialogue.   
Municipalities are some of the largest employers in the U.S., in some cases employing hundreds of thousands of workers. Governmental entities, like states, cities, and counties, issue debt securities called municipal bonds to finance capital projects, like the building of highways, sewer systems, and schools. These debt securities are usually high-quality and low-volatility, and create tax-advantaged income. Some investors over the last few years have asked municipalities to increase their transparency and disclosure around their equity practices, but there has not been a standardized way for municipal issuers to do so – until now.
Using the digital tool, issuers can respond to questions related to their municipality's practices within the following categories:
General willingness to engage with investors on issues of racial equity and inclusion
Bond labeling
Government services and community engagement
Law enforcement practices
Community development and city planning
Municipality demographics and reporting
Board, senior management, and employee representation
Issuers will also be able to offer additional information about action to advance racial equity and inclusion beyond those categories in an open-response field.
The digital tool housed on the Bloomberg Data Upload Portal is an updated version of a survey the Municipal Issuer Racial Equity and Inclusion Engagement working group piloted in 2021. Updates to the survey include the addition of a bond labeling question and the broadening of answer choices for multiple questions to be more inclusive of responses from diverse municipality types.
The new iteration comes as JUST analysis continues to find that companies prioritizing action to advance racial equity are generating higher market returns. A JUST index concept tracking the top performing companies in our Rankings on diversity, equity, and inclusion has outperformed the Russell 1000 benchmark by 9.4% since its December 31, 2021 inception. Additional analysis found that companies disclosing detailed demographic data, an EEO-1 Report or equivalent, saw 7.9% greater returns than their peers who did not share this data in 2022. And, as the backlash against ESG and "woke" investing continues, Americans across party lines told JUST in recent focus groups that considering non-financial metrics is sound investment strategy.
Municipal issuers are now able to submit answers to the racial equity and inclusion framework through the Bloomberg Data Upload Portal. Issuers can create a complimentary account and in the sign-up process select the "Municipal Issuer Racial Equity and Inclusion" workflow option from a drop-down list to access the questionnaire. Investors with access to the Bloomberg Terminal will be able to search for the municipality's name and then view the issuer's voluntary responses.
Where can investors find information about municipal bonds?
The Municipal Securities Rulemaking Board's Electronic Municipal Market Access (EMMA®) website provides free public access to municipal securities documents and data.
Where can issuers find information about becoming more equitable and inclusive?
The nonprofit Public Finance Initiative recently launched a grant and technical assistance program for issuers looking to "strengthen, test, or pilot a novel racial equity strategy in a municipal bond issuance." Applications for the program are due April 17, 2023.