Companies Disclosing Their EEO-1 Reports Saw Higher 2022 Returns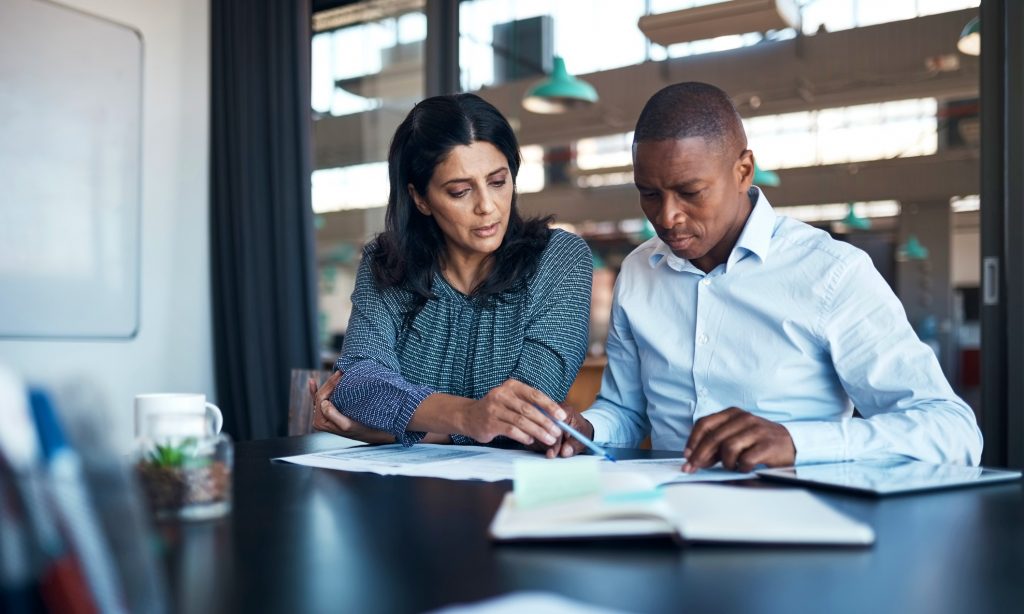 As diversity, equity, and inclusion (DEI) becomes an increasingly urgent priority in the U.S., the expectation is growing for corporate leaders to take meaningful action to advance racial equity in the workplace. Our survey research shows that DEI Issues remain a key element of just business behavior, with 92% of Americans saying that it is important for companies to promote racial equity in the workplace and 76% agreeing that reporting workforce demographics is a critical step toward doing so. With 68% of Americans agreeing that companies have more work to do on these issues, we are seeing that – when it comes to demographic disclosure – more and more companies are in fact stepping up to the plate.
In our own recent analysis, we found that the number of Russell 1000 companies that publicly disclose intersectional data detailing gender, race, and ethnicity by job category from their EEO-1 reports or equivalent – has grown substantially, from 3% in 2019 to 34% in 2022.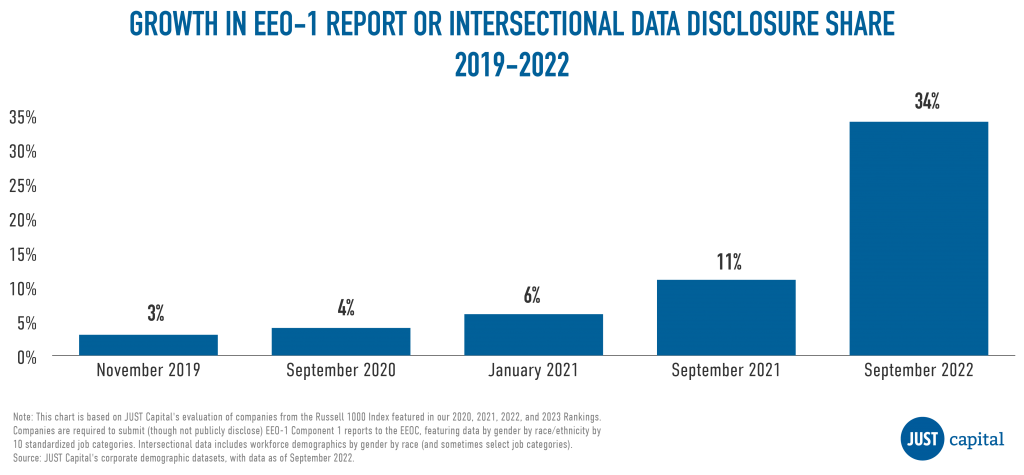 In addition to the American public, investors want to see more of this kind of action as well. Public disclosure of EEO-1 data can promote transparency and accountability, and help investors understand how much progress companies are making in their commitments to increase representation at all job levels. NYC's Comptroller's Office and New York City Retirement Systems (NYCRS) have been on the forefront of a successful three-year campaign to push companies to make disclosure of EEO-1 reports the norm. (Watch this video featuring JUST Capital, NYCRS, CalSTRS, and Bloomberg discussing that work). In the last three years, shareholders have endorsed proposals at nine companies to increase diversity and EEO-1 reporting with an average of 54% support, nearly double the general average support for social proposals of 29%.
To build the business and investor case for tracking workforce diversity data we looked specifically at the subset of companies that disclose EEO-1 or equivalent data, and found that they delivered higher returns than those that didn't disclose an EEO-1 report or equivalent, outperforming by 7.9% over the trailing one-year period ending in 2022.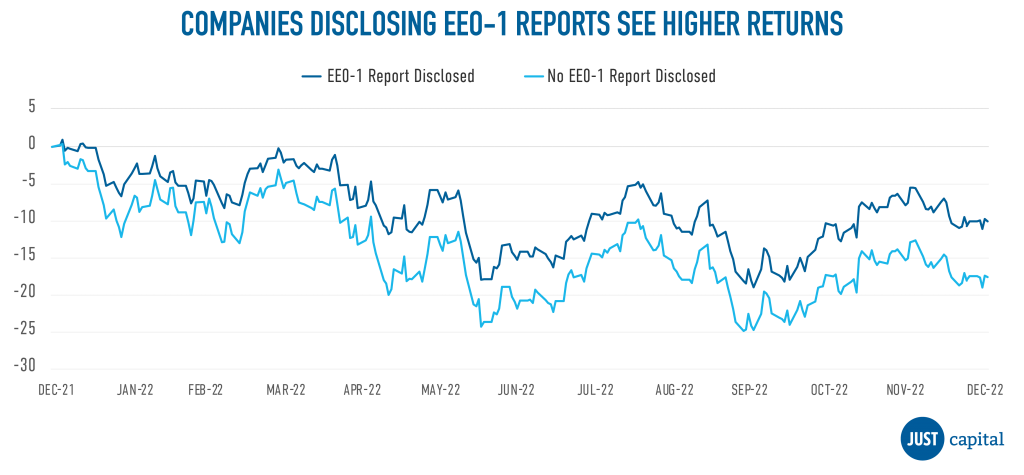 By encouraging companies to disclose their EEO-1 reports, investors can help promote transparency and accountability around workplace diversity and inclusion. Doing so benefits workers, communities, and society as a whole, but also crucially helps investors make more informed decisions about which companies to invest in, as research has shown that companies with diverse workforces and leadership teams tend to perform better financially.
Companies are heading in the right direction, with more and more disclosing demographic data each year. But with just one-third of America's largest companies publishing their EEO-1 reports, there's still a long way to go. Investors play a key role in incentivizing corporate leaders to prioritize demographic disclosure – helping to build a just and inclusive economy that truly works for all.
If you are interested in supporting our philanthropic mission by licensing our unique data, we are happy to discuss data needs, index licensing, and other ways we can partner. Please reach out to Manager, Investor Market Solutions, Michael Wirtz, at mwirtz@justcapital.com.