JUST Capital Welcomes Two New Board Directors, Sushmita Banerjee and David Kamenetzky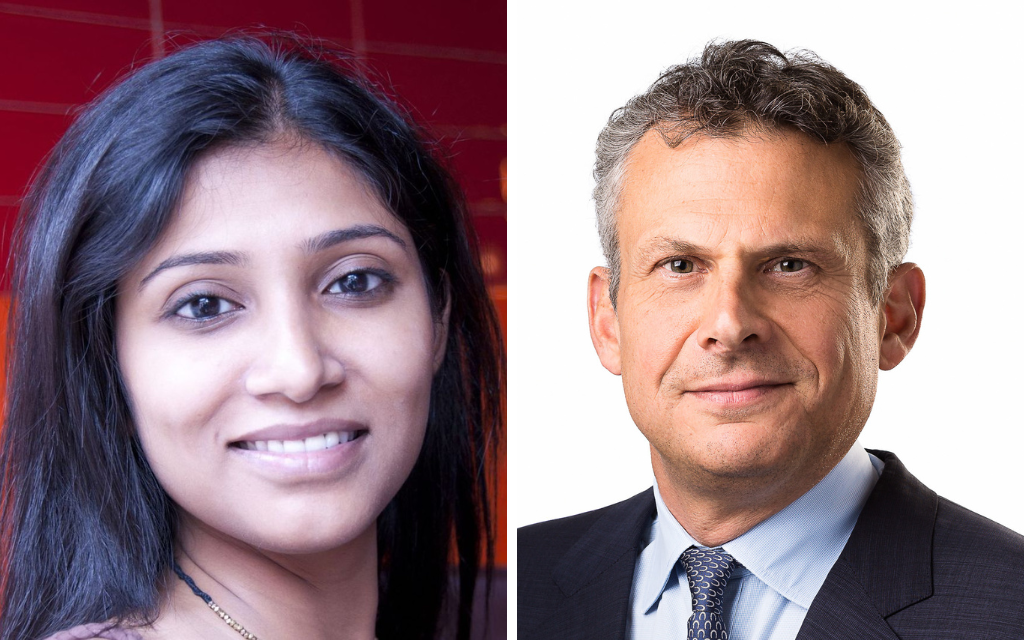 JUST Capital is pleased to announce that Sushmita Banerjee, Managing Director & Senior Partner at Boston Consulting Group (BCG), and David Kamenetzky, Co-Founder of K4 Family Investments, have joined our Board of Directors. Banerjee and Kamenetzky are two of ten new members to have joined the JUST Capital Board over the past two years, and bring expertise in corporate strategy and growth to this group.
Banerjee has held several leadership positions throughout her 15-year career with BCG, and since late 2021 has served as the global leader of the firm's Strategy business. She works with clients on strategy, growth, organization, large-scale transformation, operational improvement, total shareholder return, post-merger integration, and digital identity. She also currently sits on the North American leadership teams of BCG's People and Organization and Transformation practices. Banerjee is a core member of BCG's Social Impact practice as well, helping advance clients' goals in a sustainable manner.
Kamenetzky is a values-based leader in the food and beverage industry. He previously served as Chairman of JAB Investors, Chief Strategy and External Affairs Officer at AB InBev, and member of the Mars' management team. A life-long advocate of combating antisemitism and hate, he was also founding chairman of one of the largest European foundations for Holocaust remembrance and democracy promotion.
Banerjee and Kamenetzky join JUST Capital following the launch of our JUST Jobs Program in September 2022, integrating and building upon our pre-existing initiatives: the Worker Financial Wellness Initiative, Corporate Racial Equity Alliance, and Corporate Care Network, to help companies take action on job quality. In March, we also released an initial version of the JUST Jobs Scorecard – a tool that helps corporate leaders benchmark job quality performance.
"Sushmita and David are leaders when it comes to forward-thinking strategy, sustainable growth, and innovative investments. We're thrilled to welcome them to the JUST Board, and especially fortunate to do so at a time when our own strategy further focuses on the direct and indirect influence we have on just corporate behavior, and the American worker in particular," JUST CEO, Martin Whittaker, said.
JUST Capital welcomes Banerjee and Kamenetzky at a crucial moment as we approach our 10-year anniversary. Their expertise in corporate strategy, social impact, and human capital will be critical to JUST as we continue to strategize and measure our impact as an organization over the next ten years and beyond.
We continue to expand and diversify our Board following a commitment we made in 2020 which includes applying a diversity, equity, and inclusion lens on our recruitment; committee structures; bylaws and practices; and onboarding and offboarding procedures.