JUST Capital Launches the Multi-Year JUST Jobs Program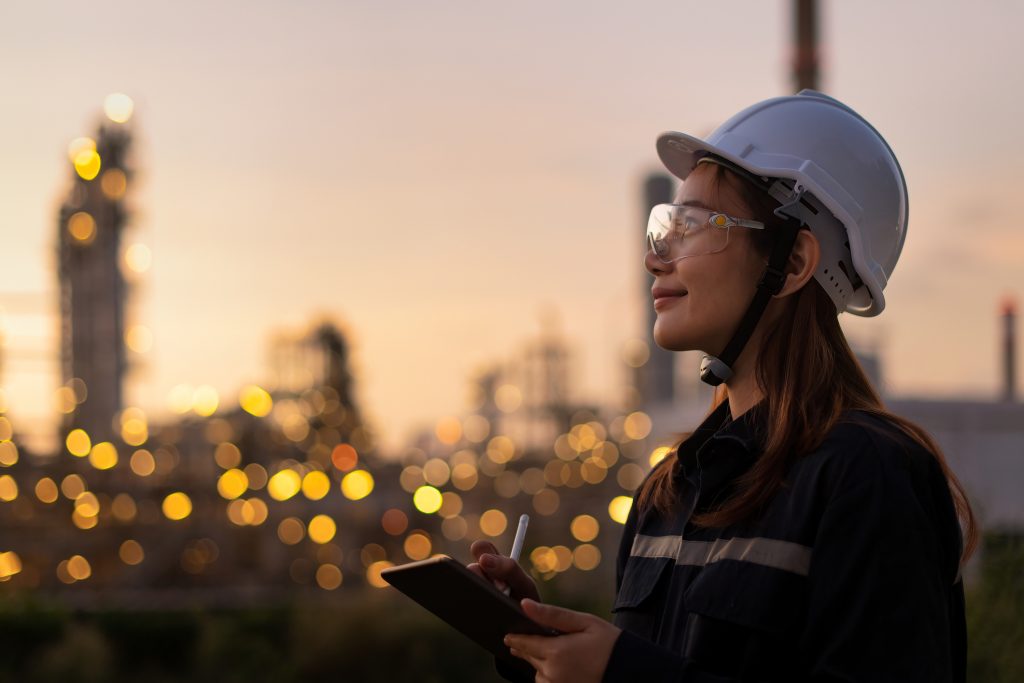 As American workers demand good jobs, business leaders and investors increasingly recognize focusing on job quality is an opportunity for long-term organizational success. That is why we are proud to announce JUST Jobs, a new umbrella program that furthers our ongoing commitment to advancing job quality with the nation's largest companies through research and polling, tools and resources, corporate communities of practice, and key capabilities across a coordinated partner network.
Business leaders increasingly see the value that investing in workers generates, but continue to struggle with how to actually do it in an effective way. Simultaneously, Americans are saying loudly and unambiguously that treating its workers well is the most important thing a company can do. We are launching this program to meet both of those needs and establish a clear path that companies can take towards good job creation.
For businesses, an investment in good jobs can reduce the high costs incurred from absenteeism and turnover, increase a company's labor productivity, and ultimately grow its revenue. Companies that prioritize good jobs also gain a competitive advantage in the market as their improved reputation is more likely to attract job seekers, consumers, shareholders, and investors. A focus on high-quality "just" jobs is also essential to ensuring that women and people of color – those at disproportionate risk of being in a bad job – do not continue to face labor market discrimination as a result of long legacy of exclusionary policies and unequal protections at work.
Research shows that job quality has been on the decline for some time, with decades of loss in the real earning power of wages and a steady increase in low-income jobs without clear career opportunities. More recently, workers have weathered an inflationary environment that's come on the heels of a years-long pandemic, a long-overdue reckoning with equity at work, and a caregiving crisis. Our hot labor market can't erase the reality that too many Americans work long, or unstable, hours for too little pay and are increasingly willing to leave unsatisfactory jobs.
Like their workers, companies are facing difficult economic challenges, too, and are in the midst of fierce competition for talent. Even in this environment, leading companies are prioritizing investing in job quality, motivated to attract and retain the workforce needed to drive short- and long-term organizational success.
Our JUST Jobs program will highlight what workers need and what employers can do to address the foundational components of job quality – such as paying a fair, living wage, providing key benefits, offering stable scheduling, hiring fairly, creating pathways for development, ensuring on-the-job safety, and centering diverse representation.
We continue to engage business leaders in a collaborative effort to improve performance on job quality, and we have also partnered with several key stakeholders and aligned initiatives focused on job quality and workers, including the Families and Workers Fund, Financial Health Network, Good Jobs Institute, and the U.S. Department of Labor. Our JUST Jobs program will build upon this work, connecting it back to how each component of a good job is prioritized by the American public, and collaborate to deliver tangible resources for business leaders. We will also draw upon our robust public opinion research on Americans' attitudes toward corporate business behavior, which has engaged more than 160,000 participants since 2015.
What we have planned
The work will build upon and integrate our existing corporate engagement initiatives including the Worker Financial Wellness Initiative with PayPal, the Good Jobs Institute, and the Financial Health Network, as well as the Corporate Racial Equity Alliance with PolicyLink and FSG.
To launch the program, we're taking key steps to improve how we identify and measure aspects of job quality and drive quantifiable change, as well as partnering with others to achieve both goals:
We are identifying and measuring the issues that matter most to the American public when it comes to just business practices. This includes the upcoming launch of a JUST Jobs Scorecard that takes into account a foundational job quality framework and demonstrates clear steps companies can take to improve performance. We have also added a data point to our 2023 Rankings, to be released in January in partnership with CNBC, that tracks company minimum or entry-level wage disclosures. And, to address the dearth of disclosure-based data on corporate wages, we've enhanced our modeled data points in an exciting, to-be-announced data partnership.
We are incentivizing leading performance on key job quality issues by spotlighting strong corporate performance and acknowledging market leaders. We leverage our network, data, media partnerships, and measurement tools to identify and amplify key leaders and practices of top performing companies in each sector.
We are working in partnership with key cross-sector stakeholders to drive measurable impact that yields a win-win for workers and companies. Companies interested in improving performance on job quality will be able to onboard into our initiatives, participate in our peer communities of practice, and/or connect with our partner network to address key issues identified by the JUST Jobs scorecard.
We are supporting corporate leaders with the tools, data and resources they need to improve performance on job quality and drive long-term value. We are developing resources and tools in partnership with business leaders, investors, and leading experts, including assessments, explainers, CEO and investor blueprints, practitioner guides, company spotlights, and events to demonstrate JUST Jobs in action and incentivize progress.
A clear priority with little transparency
In our latest 2022 Issues Survey – The People's Priorities, we found the public is prioritizing workers more than ever before. Each year, we ask Americans to measure the importance of 20 Stakeholder Issues, and in 2022, four of five Worker Issues are in the top six overall.
These include: Pays a fair, living wage. (21.2% prioritization); Protects worker health and safety (7.3%); Supports workforce retention, advancement, and training (7.1%); and Provides benefits and work-life balance (6.2%).
While these issues are top priorities for the American public, our previous research on human capital metrics and workers data from our annual Rankings shows poor corporate data disclosure. Companies have a long way to go when it comes to publicly reporting on their performance on job quality and workers issues, and our JUST Jobs program will, in part, work to address this.
How you can get involved
For more on how your company can get involved with the JUST Jobs program, learn how we're engaging on racial equity and job quality issues, or join a corporate community of practice focused on peer learning and expert feedback on workers' financial security and health, please reach out to Tolu Lawrence, JUST's Managing Director of Programs and Partnerships, at programs@justcapital.com.