The JUST Report: A New Network to Help Companies Lead On Care Benefits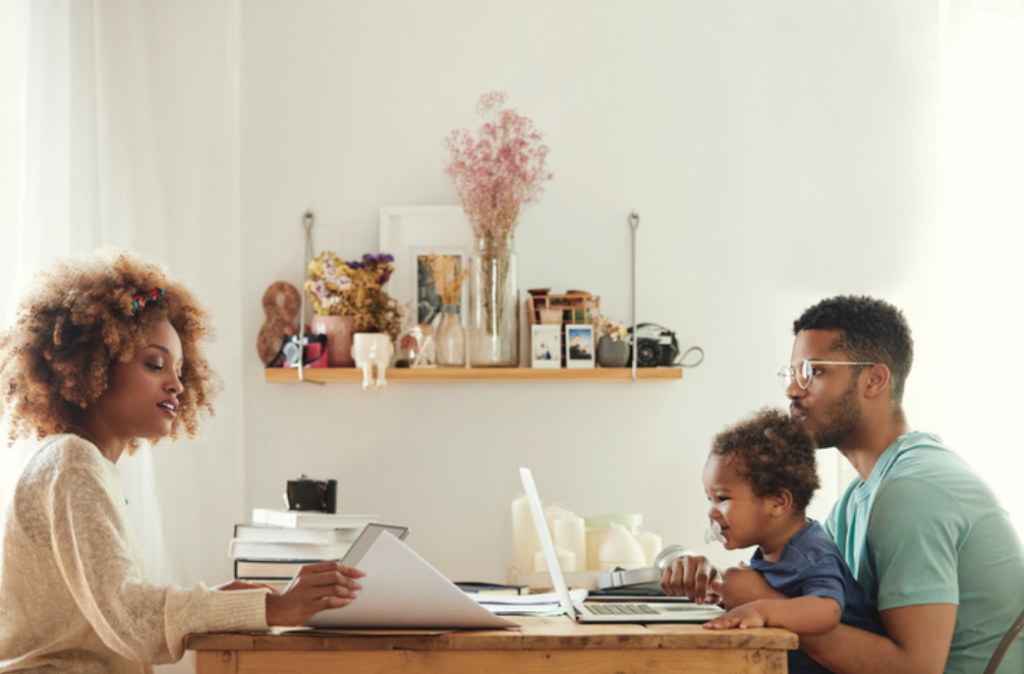 (Morsa Images/Getty Images)
At JUST Capital, our job is to cut through the noise. To help guide business leaders on issues Americans care about most. One issue Americans overwhelmingly want leadership on is care benefits, mainly paid leave, childcare support, and flexible work.
Nearly 76% of Americans recognize that access to child care is problematic and 64% believe companies should offer at least 12 weeks of parental leave for all caregivers, our polling shows.
In our new list of the top 6 companies leading on parental leave we highlight a few companies that are ahead of the pack, by offering 24 weeks or more for both caregivers. This includes Hewlett Packard Enterprise, S&P Global, Zoom, and others. The business case for such leadership, in case you were wondering, is strong.
We're also tracking policy disclosure and performance on the issue. As of September last year, 60% of America's largest public companies disclose a paid parental leave policy (compared to 47% the year before), although only two-fifths of them provide the specific number of weeks of paid leave for primary and secondary caregivers. And just 9% of America's largest companies give both primary and secondary caregivers 12 or more weeks of paid parental leave. In fact, the industries with the lowest number of reported weeks may surprise you (see our chart of the week below).
At the Global Citizen NOW event later today our own Tolu Lawrence, JUST Capital's Managing Director of Programs and Partnerships and Head of Corporate Impact, is launching our new Corporate Care Network to help company leaders dedicated to advancing access to and awareness of care benefits. To learn more about the network and its benefits, or to inquire about joining, visit our website.
Be well,
Martin
JUST Rankings Spotlight
The week we are highlighting the top six companies for paid parental leave from our 2023 Rankings.
This Week at JUST
In addition to publishing two reports representing the inaugural research connected to our new Corporate Care Network, our Director of Quantitative Research and Analytics, Mona Patni, produced our latest Q1 2023 Quarterly Review of Stakeholder Performance Report analyzing the long-short spread across all five stakeholders and reporting on the top and bottom five contributors to the top decile and the bottom decile for each.
Next Monday, May 1, Martin will join Fortune CEO Alan Murray, Founding Director of NYU Stern Center for Sustainable Business Tensie Whelan, and Brand New World Studios CEO Brad Siegel and Director Joanna Durr for a discussion about the role of business and society. The evening begins with a special preview screening of Brand New World Studios' new documentary that features numerous interviews with today's business leaders reimagining capitalism and the role of the corporation. Register here to attend the event at NYU from 6:30 to 9:30 PM.
QUOTE OF THE WEEK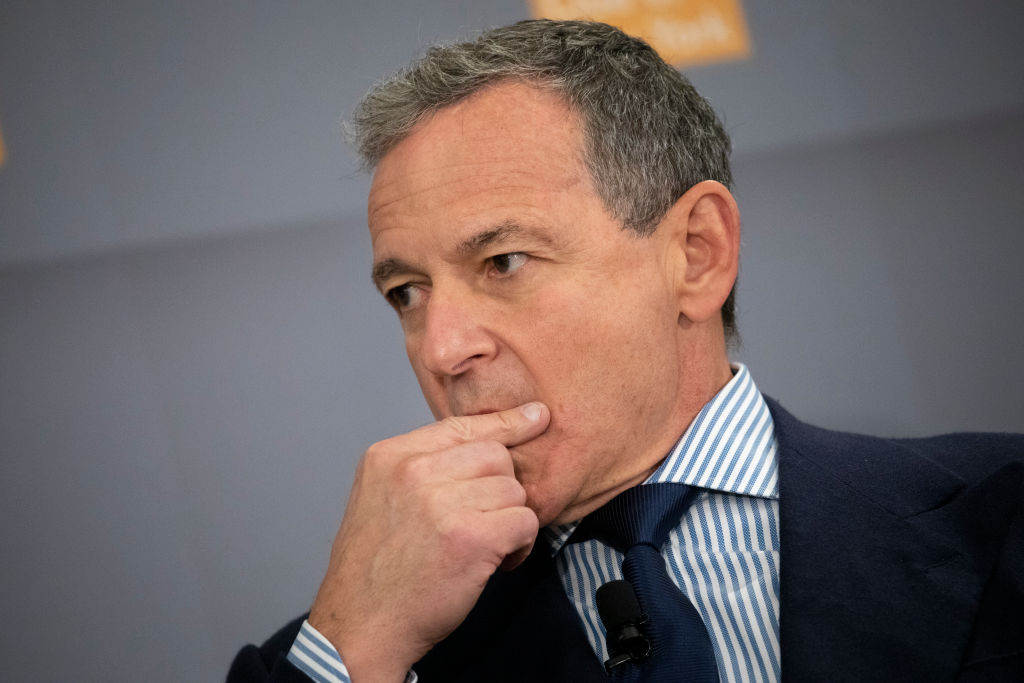 (Drew Angerer/Getty Images)
"This government action was patently retaliatory, patently anti-business, and patently unconstitutional," Disney alleges in its civil complaint filed Wednesday against Governor Ron DeSantis.
MUST READS OF THE WEEK
Authors of a Deloitte study explain why women trust their employers less than men do in Harvard Business Review, noting that well-intentioned policies like flex time and performance-based compensation tend not to benefit women as much or in the same ways as they do men.
America is still experiencing significant inflation. Axios reports that rising pay for workers is not the primary factor fueling price increases. The Wall Street Journal discusses how companies like McDonald's and PepsiCo are continuing to flex their pricing power. And The New York Times explores the role of high service prices.
According to a new KPMG survey, 77% percent of executives believe that generative AI will have a bigger impact on broader society in the next three to five years than any other emerging technology. Pew reports 62% of Americans believe AI will have a major impact on jobholders, with majorities opposing employers using AI in making hiring decisions and tracking employees' movements.
LinkedIn rolls out a new feature enabling workers to search for companies that align with their values. Quartz reports the tool encourages employers to promote their commitments to career growth and learning, DEI, social impact, environmental sustainability, and work-life balance.
The Washington Post reports on the impending shareholder votes at Citi, Wells Fargo, and Bank of America which could put pressure on the banks to set more ambitious climate targets.
Pew releases new survey data revealing Americans views on climate change: A majority of Americans support the country becoming carbon neutral by 2050 and the public sees room for both the federal government and corporations to act on climate change.
CHART OF THE WEEK: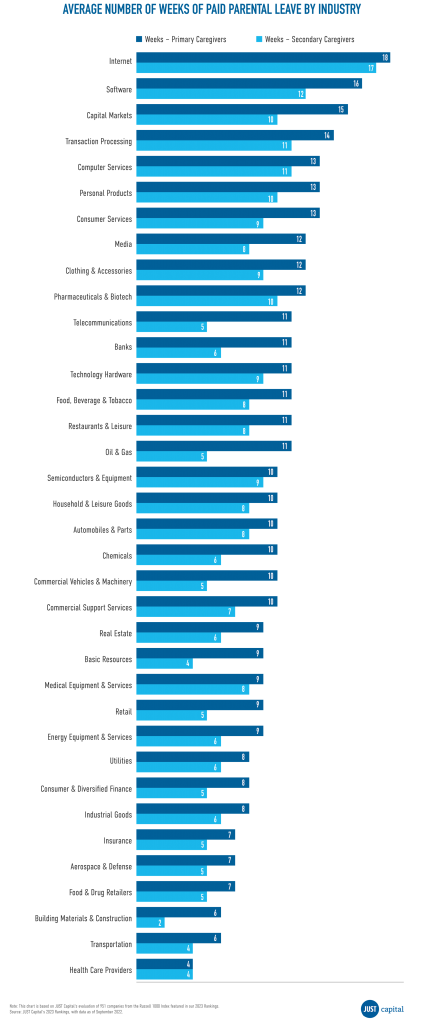 Our new analysis of parental leave disclosures among the Russell 1000 examines differences in practices across industries. We found that 10 industries offer an average of 12 or more weeks of paid parental leave for primary caregivers – while only two offer the same for secondary caregivers. Internet and Software companies lead on weeks-offered for both caregivers, while Health Care Providers and Transportation companies offer the least amount of leave, on average. Dig into more industry insights in our latest report.