The JUST Report: Reproductive Rights and Antitrust Enter the Stakeholder Debate
(Bloomberg/GettyImages)
Two new critical societal issues for corporate America to navigate emerged this week.
The leaked Supreme Court majority opinion draft on potentially overturning Roe v. Wade lit a fire under companies to be clear where they stand on the issue of reproductive rights.
Richard Branson, Virgin Group founder (and JUST supporter through Virgin Unite), was among the first to share his thoughts on his corporate blog. Levi Strauss & Co. issued a powerful declaration of support for "protecting the health and well-being of our employees, (including) protecting…abortion access." Bank of America CEO Brian Moynihan told CBS Mornings that he and his team will be prioritizing employees' needs as they determine a response, and a growing number of companies, including Amazon, Apple, and Citigroup, are offering employees reimbursement for travel and/or treatment expenses for reproductive health services not available in their home state.
The second topic is corporate monopoly power. A new report from the American Economic Liberties Project and a Financial Times column citing JUST argue that proponents of stakeholder capitalism are ignoring the dangers of increasing market concentration, pointing as an example to Google (Alphabet) – "a behemoth of antitrust violations on two continents" – sitting atop our Rankings this year.
As I wrote on LinkedIn, it's fair to say that corporate power is a critical frontier of the stakeholder model. But I also believe the stakeholder model is precisely the best way to curtail the excessive monopolistic, anti-competitive, and unjust practices of shareholder primacy. In many ways, JUST's rankings attempt to capture how companies are exercising their power on the issues the public prioritize, and while they're not perfect (for the record, Google's fines and controversies are captured in our model), they do promote accountability, action, awareness, and leadership.
I'm fond of the Uncle Ben quote from Spider-Man: "With great power comes great responsibility." How corporations wield their power, and for whose benefit, are two of the defining questions of our time.
Be well,
Martin Whittaker
---
---
This Week in Stakeholder Capitalism
Amazon announces it will reimburse U.S. employees who travel for abortions and other medical treatments, up to $4,000. The company also announced a reduction in paid sick leave benefits for employees diagnosed with COVID-19 from 10 to 5 days.
Exxon plans to raise wages by 3% to stay competitive with others in the oil industry.
Mattel announces a goal of reducing plastic in all of its products by 25% by 2030.
LinkedIn will pay $1.8 million in a settlement over claims that the company underpaid female staff members from 2015-2017.
Starbucks is hiking wages for tenured workers and doubling training for new employees amid unionization pushes from baristas.

What's Happening at JUST
Editorial Director Rich Feloni spoke with JPMorgan Chase's head of Corporate Responsibility, Demetrios Marantis, about why the bank took a new approach to its own ESG reporting, how the firm is responding to the Russia-Ukraine war's humanitarian crisis, and what leadership lessons he's learned in his first eight months on the job.
Martin is quoted in Insider's reporting of Disney's response to the Florida "Parental Rights in Education" bill and the rise of CEOs being asked to speak on social issues, saying: "This is not going away. There's a broader shift that's happening. It's about what role business plays in society."
CNBC features the latest data insights from our Environmental Data Disclosure Report, showing that over one-third of the largest U.S. companies don't disclose any data on their environmental impact.

JUST Events
Tuesday, May 10th: Martin joins Insider's "Financing a Sustainable Future Conference" to discuss how stakeholder capitalism can create broad-based economic prosperity. To join, sign up here.
Collectively, we have the power to achieve racial and economic equity in our lifetime. We're participating in the Corporate Racial Equity Alliance's effort to create new standards for corporate performance on racial and economic equity. Your feedback is integral to this work. Learn more about how to get involved through our roundtables this May.

The Forum
(LinkedIn)
"The No. 1 concern CEOs have is, 'When should I speak out on public issues?' As one CEO said to me, 'I want to speak out on social issues, but I don't want to get involved in politics.' Which I said under my breath, 'That's not possible.'"
"The issue of repealing abortion rights for women isn't simply a political position – it impacts access to safe health care for women across the United States. In addition to the obviously dire consequences to the women themselves, if women's choices are compromised, they are likely to be forced into situations that will further impact their physical and emotional wellbeing; thereby, decreasing their ability to perform well at work."
"With all things like this, we look at what our team needs from us… the position we take on this and other matters as a company has to be on what our team needs. I could have a personal point of view, but that's not what we do. We go into it and we have a point of view on what the team wants…It's the settled law of the land. We believe people should have that access…The question is, 'Can our people be effective? Can they serve our customers well?' That's how we take it."

Must-Reads of the Week
The Wall Street Journal explores how the fight between Disney and Florida Governor Ron DeSantis is the latest sign of a widening rift between Republicans and big business. While CNN warns: "Forget Disney and Florida, companies won't be able to stay silent on abortion." Axios explores further saying the upcoming ruling will "put corporate America in a vise, squeezed between employees pressuring companies to speak out and state governments that might punish them if they do."
Axios features data from the latest Heidrick & Struggles Board Monitor Report investigating board composition trends at Fortune 500 companies: In 2021 women comprised 45% of all new appointments, a new high, while Black directors were 26% of new appointees.
Axios reports on new data from Realtime Inequality finding that the bottom 90% of workers have seen their wages keep up with inflation, but CNN highlights the latest Employment Cost Index showing inflation has actually already managed to wipe out nearly all of those gains.
A Wall Street Journal editorial argues to remove the "G" from "ESG" since good governance exists in plenty of companies with no environment or social goals.

Chart of the Week
This week's chart evaluates Russell 1000 stakeholder scores from our Rankings as factors to see if the signal based on the score can translate into alpha. In looking at D1 (best-ranked companies) versus D10 (worst-ranked companies) over the last quarter, we found that four of the five stakeholders delivered positive performance, with the Shareholders and Governance stakeholder delivering best performance with a long-short spread of 9.4%.
---
Get to Know JUST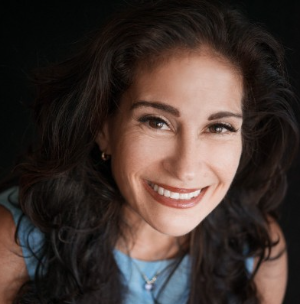 Susan McPherson 
Founder and CEO, McPherson Strategies
JUST Capital Advisor
Susan McPherson is a serial connector, angel investor, and corporate responsibility expert. She is the founder and CEO of McPherson Strategies, a communications consultancy focused on the intersection of brands and social impact, providing storytelling, partnership creation and visibility to corporations, NGOs and social enterprises. She is also the author of The Lost Art of Connecting: The Gather, Ask, Do Method for Building Meaningful Relationships.
McPherson was recently quoted in a Fortune article covering how managers should approach the leaked draft of a U.S. Supreme Court decision that, if made official, would overturn Roe v. Wade with their employees. "World events can have a huge impact on employees, resulting in not only personal angst but disengagement from work and possibly even a desire to search for opportunities to work on issues that align with their own values," McPherson says.