The JUST Report: The Secret to Effective Communication on ESG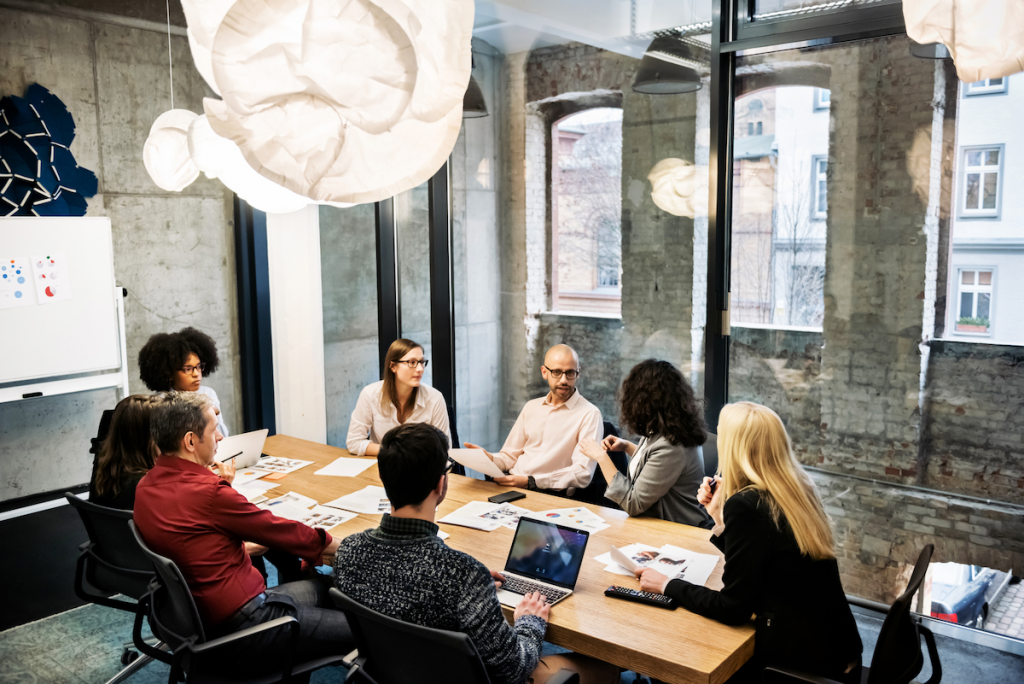 Words matter. Especially, as our recent focus groups show, when it comes to how the public thinks about ESG, "woke-ness," and corporations' role in society.
Let's start by acknowledging that people are very skeptical about corporate motivations in general, even though they clearly want and expect companies to do more. Hashtags and statements of encouragement or support are seen as empty and performative. Anything to do with "considerate" or "conscious" capitalism, for example, is perceived as disingenuous. The more issues become politicized, the more disenchantment and cynicism grow.
What people really want is action. In particular, they want to see how companies are "investing in workers" and building an economy that works for "all Americans." We heard these themes in every group we spoke to. They want more information they can trust about the actions companies are taking. And there was strong support for companies demonstrating the business case for doing right by their stakeholders, and acting out of self-interest. Even speaking out or taking a stance on social issues is fine, provided companies are also willing to live with the consequences.
Interestingly, the idea that companies should be required or mandated to do these things was not broadly embraced. Opposition to laws prohibiting state pension funds from considering ESG factors, for example, was strong – including among the two groups of Republicans we spoke to. Let the market decide, in other words.
Anti- and pro-ESG messaging will undoubtedly intensify as campaign strategists on both sides attempt to sway public opinion. What our research gets to, I think, is the deeper public motivations at play.
The good news is the concept of the "stakeholder" approach gets widespread, cross-partisan support, especially when it's explained in a way that doesn't use a lot of jargon and is tied to business fundamentals. You can check out the key takeaways from the focus groups here.
Be well,
Martin Whittaker
---
---
JUST Rankings Spotlight
Ahead of a deeper dive later this month into the companies that are leading the way for women in the workplace, we decided to take a look at one key metric, work-life balance. These are the top five companies in our Rankings that recognize the value that can come from empowering their employees, with a special focus on benefits for caregivers.
#1 Intuit offers a range of benefits to its employees across areas such as financial, emotional, and physical well-being. The company supports its employees' families by offering subsidized child care and backup dependent care.
#2 ConocoPhillips subsidizes child care and offers backup dependent care for children, adults, and elders in its employees' lives.
#3 Zillow Group emphasizes the importance of work-life balance by offering flexible scheduling for 97% of its employees, meaning they can work wherever they are most productive.
#4 Workday (Tied) employs a suite of options aimed at prioritizing work-life balance,
including backup dependent care, subsidized child care, and flexible scheduling that allows its employees to work wherever they need.
#4 Cisco Systems (Tied) prioritizes its employees' work-life balance by offering backup dependent care and a Caregiving Concierge for U.S. families that have ongoing care requirements.
Quote of the Week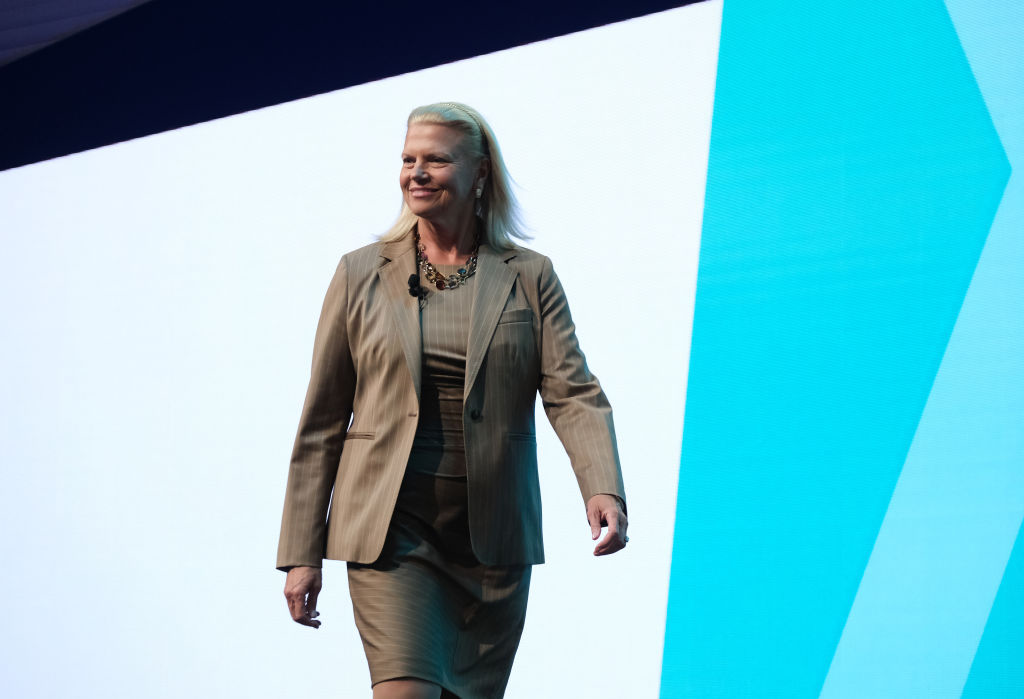 "In difficult times, do not forget that decisions should be based on values. … Trust becomes a premium. … I see the difference of how people react to issues in the market right now – younger companies that haven't had time to grow deeply rooted values. I always say, hey, your actions speak louder than your words. You need to have people act consistent."
Must Reads of the Week
In honor of International Women's Day and Women's History Month here are some helpful insights on women and the workplace: Axios reported on findings from Pew Research Center showing that over the past twenty years the pay gap has barely budged, and women earned roughly 82% as much as men. Moody's Analytics found that narrowing the gap between men's and women's pay could boost the global economy by 7% or $7 trillion. Fortune reported on a new study from Heidrick & Struggles noting a year-over-year slowdown in boardroom gender diversity. And Fortune's CHRO Daily highlighted family friendly policies that help women thrive in the workplace including dependent care, flexibility through remote or hybrid work, nursing benefits, parental leave, and paid time off.
On the ESG front, the Financial Times' editorial board argued in favor of President Biden's veto of Republican-led legislation that would restrict pension funds' ability to take ESG factors into account when choosing where to invest their money.
Institutional Investor reported on how pension funds in red states are pushing back on anti-ESG legislation saying that culture-war policies are interfering with the market and could cost retirees and taxpayers billions.
Government reports continue to indicate the labor market is running hot, but The Wall Street Journal found that figures from two large online recruiting companies show a decline in job postings, possibly foreshadowing a cooldown.
The Journal also wrote about the economy's fastest growing employers: bars, hotels, and restaurants. The leisure-and-hospitality industry has grown steadily since mass layoffs during the early days of the pandemic, offsetting losses in the tech and business sectors.
Chart of the Week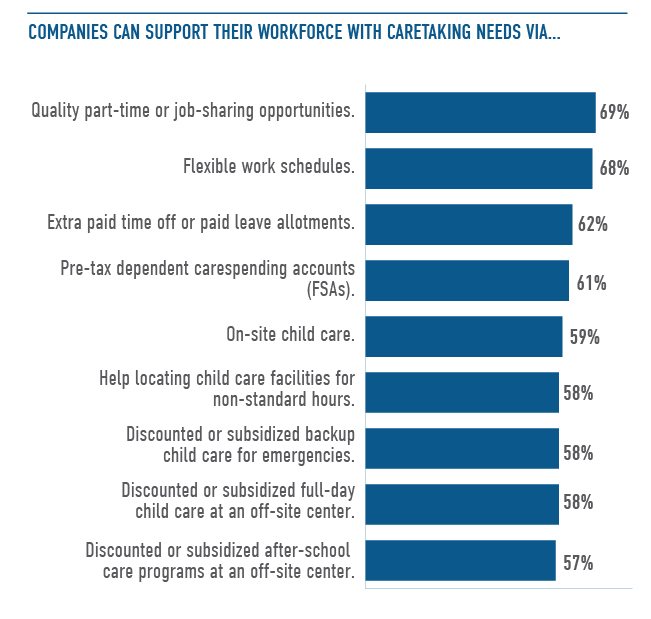 This week's chart revisits one of our survey reports from last year focused on what companies should do to help employees better balance caregiving. Foremost, Americans agreed companies can help their employees who are working parents by offering a greater degree of flexibility: part-time or job-sharing opportunities (69%), allowing flexible work schedules (68%), or giving extra paid time off or paid leave allotments for caregiving (62%) were top issues along with dependent care FSAs, on-site childcare, subsidized dependent care, and more.