Chart of the Week: Companies That Prioritize Workers See Higher ROE and Cumulative Return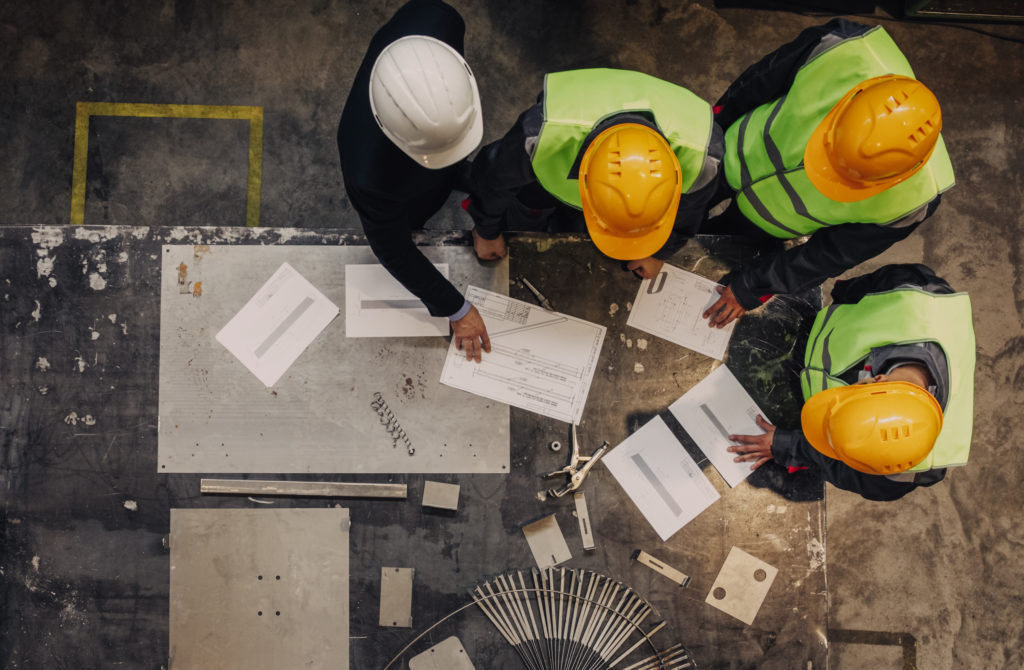 As the COVID-19 pandemic devastatingly continues with no end in sight, JUST Capital remains focused on measuring what companies are doing to support all their stakeholders – including their front-line workers. While most states remain under shelter-in-place ordinances, the essential worker has been redefined, and the nurse, the delivery person, the sanitation worker are all crucial to keeping our economy and society intact.
Over the past two months, we have been tracking the actions companies have taken through our COVID-19 Corporate Response Tracker, and of the 100 largest U.S.employers, 38% have announced some sort of financial assistance for their frontline workers. Seven companies – AT&T, Chipotle, Kroger, Lowe's, Target, Walmart, and XPO – have set an incredible example of stakeholder advocacy by providing both bonuses and wage increases to hourly employees, and one company – Charter Communications – has announced that it will permanently increase its hourly workers' wages. Companies that pay a living and fair wage, provide quality benefits, and offer equal opportunity all incur increased workforce labor costs. But do these costs of caring for your workers produce better financial returns?
Last week, we looked at the companies that topped our 2020 Rankings when it comes to workers and customers, and this week we dive into how the companies that prioritize their workers have been performing in the market throughout the pandemic. We looked at the top-scoring 20% of companies for workers in each industry, contrasted with the bottom 20%, and found the top quintile significantly outperforms the bottom quintile on both an ROE and cumulative return basis.
Companies that have cared for their workers in the past are seeing financial results. Our top quintile, constructed of the best performing worker scores, saw a median 5-year average ROE of 14.0% while the bottom quintile posted a 12.5% ROE. On a cumulative returns basis, we see the Top 20% posting an average cumulative return in the first four months 2020 of -13.1%, outperforming the Bottom 20% with a return of -18.4% by 5.3%.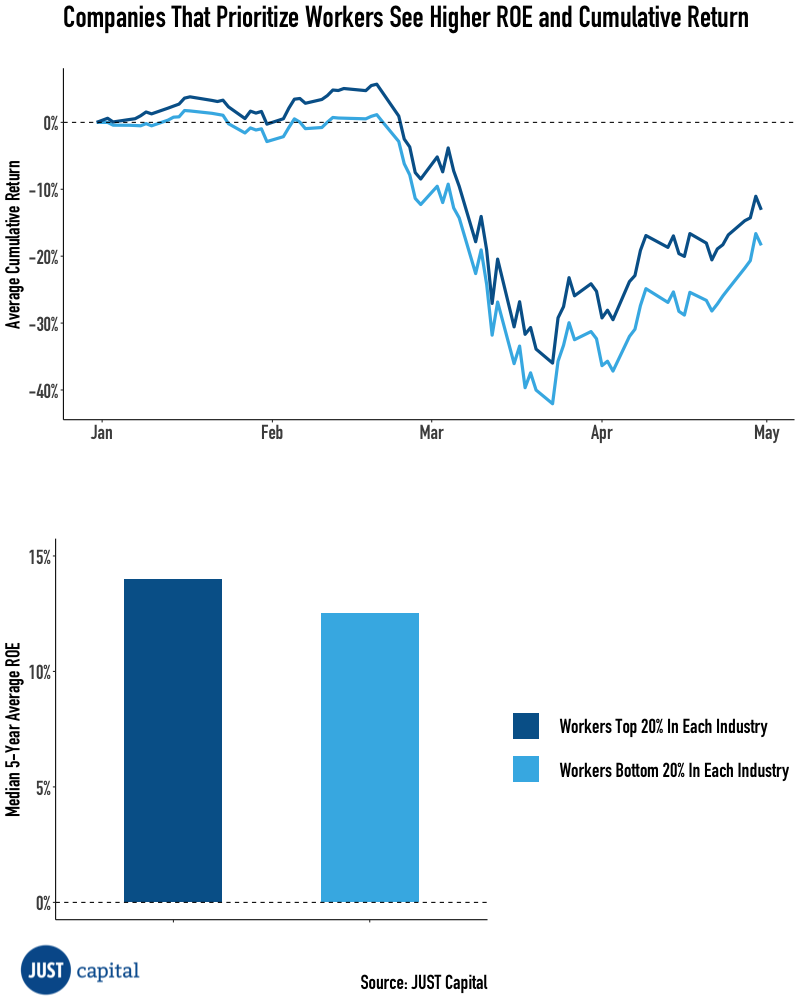 With unemployment skyrocketing to at least 14.7% as of April 30th, the future looks more and more difficult for workers. JUST Capital continues to engage the top 100 employers through our COVID-19 Tracker to understand what companies are doing to advocate for their frontline workers and how we can help them. As Congress has failed to pass legislation to protect the financial stability of frontline workers, it is critical that companies step up and invest in their workers right now. If a company has the resources to strengthen its workforce from both a financial and mental health perspective during this crisis while seeing heightened financial returns, what's there to lose?