The JUST Report: AI Boom Sparks Both Massive Market Growth and Massive Concerns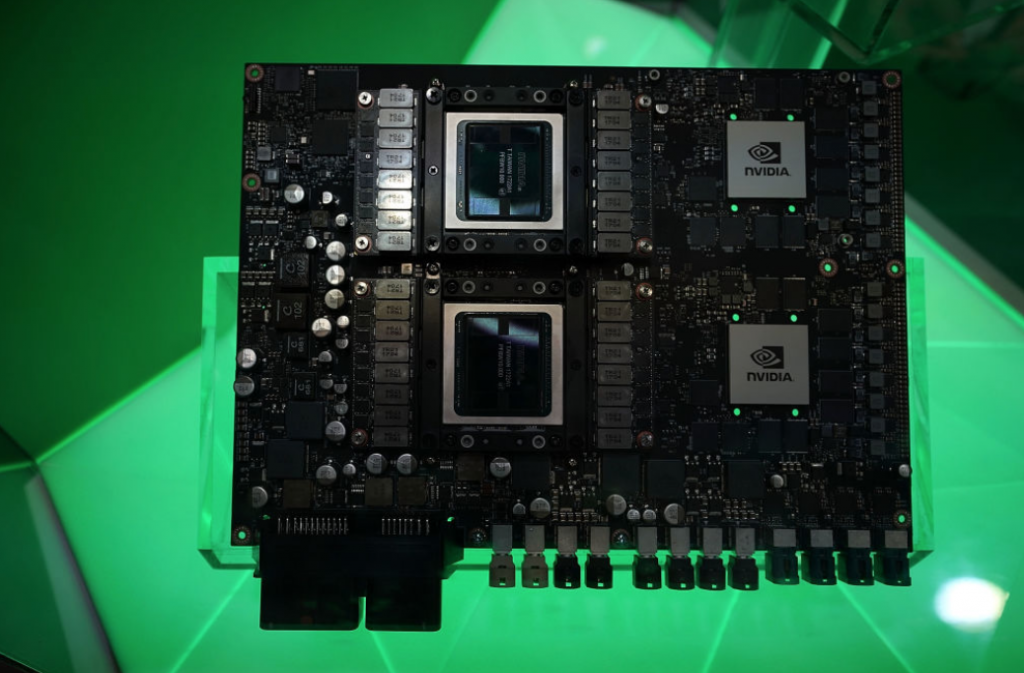 Two weeks ago, I noted how Sam Altman, CEO of OpenAI, said the advent of ChatGPT represents a "printing press moment" for society today, and how JUST Capital co-founder and chairman Paul Tudor Jones saw "huge winners and huge losers" being created.
We witnessed a stunning example of that this week, as NVIDIA – a key chip supplier for companies building AI technology and a company ranked second in our 2023 Rankings of America's Most JUST Companies – saw its market cap surge from $311.76 billion on May 22 to $412.10 billion on May 30 (a 32% increase in about one week) and briefly became the U.S.' first trillion dollar market cap-chip manufacturer.
Such enormous value creation for shareholders naturally begs the question about how other stakeholders might also prosper. For example, we hear about customers and the environment potentially benefiting via AI-led innovation pushing medical and scientific research forward, aiding in the generation of new antibodies to fight disease and detect cancer, and in clean energy production through hydrogen fusion. Other reports highlight AI's potential to help fight financial crime, design climate change technology, and advance healthcare innovation.
On the flip side, top experts also warn of the massive risks of rapid AI development, including the threat of mass layoffs to workers, deep fake imagery and audio content, the spread of hateful content, and, well, the extinction of humankind. Not exactly on anyone's bucket list.
With more than half the world's companies reported to be actively adopting AI, and as we wait for inevitable government action, it's reasonable to ask what responsibility business has to embrace just AI practices. This is why we are launching the JUST AI Initiative: to define what responsible AI usage actually looks like across the key stakeholder categories – workers, customers, communities, shareholders, the environment, and society at large – and to track, rank, and incentivize companies on responsible AI implementation.
I hope you'll forgive the shameless plug, but if you'd like to get involved, please reach out. It's too important an issue to hold back on.
Be well,
Martin
JUST Rankings Spotlight
Between growing concerns over AI and crypto, along with the recent collapse of banks like SVB and First Republic, good governance is more important than ever. This week, we're highlighting JUST 100 companies that stand out for having independent boards that prioritize oversight of core just issues.
S&P Global has an independent board chair that heads up 92% of independent directors – helping to ensure that leadership of the financial analytics company remains unbiased. The board meets annually to discuss environmental, social, health, or safety matters.
Elevance Health employs a formal schedule for its board to meet on environmental, social, health, or safety matters multiple times per year. With a 90% independent board, including an independent chair, Elevance strives to oversee these issues with an objective eye.
Qualcomm's board is 91% independent, including its chair. Meeting annually to discuss environmental, social, health, or safety matters, the board works to provide unbiased leadership in the Semiconductors & Equipment sector.
JUST AI
Leaders from Google, OpenAI, and Anthropic release a statement warning about the existential risks of unmitigated AI systems and, amongst other controls, call for the creation of an international regulatory body.
Microsoft wants companies and the government to step up the pace of AI regulation, including watermarks for images and videos created by computers, as well as building in emergency brakes to curb powerful systems.
Bloomberg cites a new study from Revelio Labs that found most jobs threatened by AI are currently held by women, raising concerns the advancement of the technology could continue to widen gender disparity.
Vice shares the cautionary tale of how the National Eating Disorder Association (NEDA) had to take its chatbot offline, two days before it was set to replace human associates who ran the organization's hotline, because it was giving harmful advice.
Quartz Obsession podcast takes a dystopian look at the bias AI systems may never be able to rectify.
The New York Times reports New York City has become an unexpected pioneer in AI regulation. Starting in July, the city will require employers to notify workers if an automated system is being used in determining hiring and firing.
MUST READS OF THE WEEK
Semafor writes about the growing battle between companies and conservatives as Pride month begins. Quartz explores how it represents a moment of truth for companies. While Target pulled or minimized displays, upsetting many workers, North Face defended its Pride campaign explaining, "creating community and belonging in the outdoors is a core part of our values and is needed now more than ever." CNBC reveals new survey data from GLAAD showing a clear majority of Americans who don't identify as LGBTQ+ believe companies should publicly support the community. Fast Company reports on new survey data from Indeed that shows a majority of LGBTQ+ workers are not comfortable being out at work, with 43% saying it was because they fear discrimination.
Legal experts worry the U.S. Supreme Court's pending decision on affirmative action could create a ripple effect in the corporate world, upending DEI initiatives and limiting training requirements for employees. Fortune has the story.
The Wall Street Journal discusses how Tesla has teamed up with Ford to expand access to EV charging stations across the country. Ford customers will have access to more than 12,000 fast-chargers starting in 2024, tapping into Tesla's robust infrastructure.
CNBC reports that Delta faces a consumer class-action lawsuit arguing that the airline falsely advertised itself as "carbon-neutral" and should pay damages to customers.
NPR reports on a growing crisis in California as State Farm refuses to insure California homeowners, citing rising building costs and the risk presented by wildfires as major factors.
CHART OF THE WEEK:
The Shareholders & Governance Leaders index concept features the top 20% of Russell 1000 companies in JUST's annual Rankings that prioritize shareholder and governance issues. The top performing index concept, the Shareholders & Governance Leaders highlight the financial performance and impact of investing in companies that prioritize the interests of their investors and exercise best-practice corporate governance. From inception on December 31, 2021 through May 26, 2023, the concept has outperformed its Russell 1000 benchmark by 11.5%.