The JUST Report: Is A New Republican Vision for American Capitalism Emerging?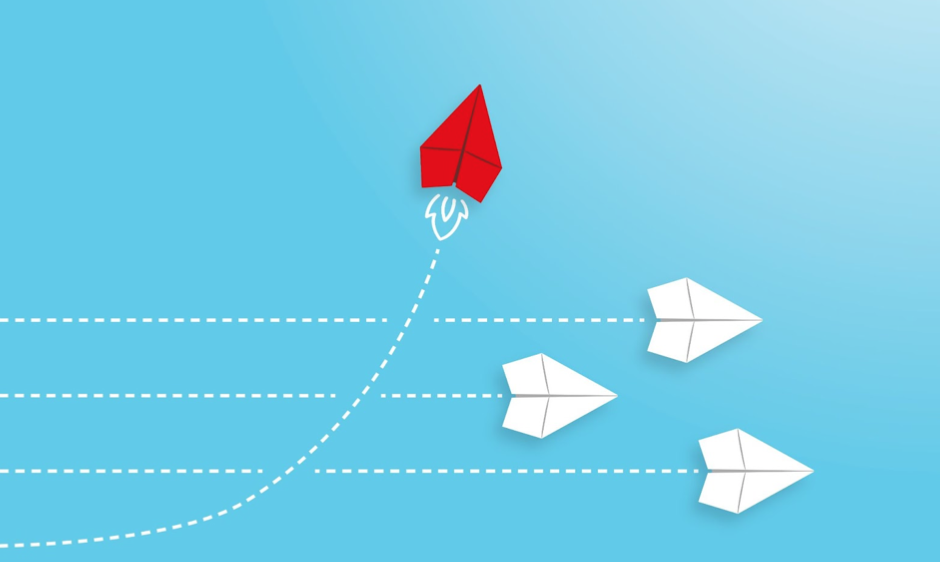 (Getty Images) 
An interesting thing happened this week. For the first time in a long while, a right-of-center economic policy thinker questioned the virtues of untrammeled free market capitalism. In "Rebuilding American Capitalism: A Handbook for Conservative Policymakers," the executive director of American Compass and former Republican political advisor Oren Cass asks, "What has happened to capitalism in America?" "Businesses still pursue profit, yes," he notes, "but not in ways that advance the public interest."
What Cass may not realize is that many of the key points he puts forward align closely with what Americans have been telling us for years about capitalism and what makes it, and corporate America, more just.
Take workers for example. "For capitalism to succeed, the jobs it creates must be ones that support families and allow them to thrive," he asserts. You bet. That's why "paying a fair, living wage" is the number one issue in our model across every demographic group we survey and why our Worker Financial Wellness Initiative has gained such traction. Investing in workers and good jobs may also be one of the few issues CEOs can and should speak up on nowadays without fear of political backlash.
As the New York Times' David Leonhardt writes, Cass' report is not the only sign that Republicans' thinking may be shifting. Senator Marco Rubio of Florida signed a public letter calling for the reinvigoration of collective bargaining and expressing support for labor unions, and Senator Todd Young of Indiana helped write a bipartisan bill to restrict noncompete agreements. Senators J.D. Vance and Tom Cotton have also advanced bipartisan business initiatives recently.
Is it possible that a more unifying vision for how capitalism can better serve the needs of today's society is emerging? I hope so. The American people deserve it.
Be well,
Martin
JUST In the News
This Monday marked Juneteenth, and another moment of reflection on the work needed to achieve racial equity in the U.S. JUST's Ashley Marchand Orme writes for Fortune on why corporate leaders should turn their attention to paying workers a living wage to advance their racial equity goals.
CNBC's Brandon Gomez covers our recent report on disclosures of pay equity analyses by race and ethnicity, pointing out that just 4% of Russell 1000 companies share achieving pay parity. Read more in the full report.
Two new members join our Board of Directors, BCG's Sushmita Banerjee and food and beverage investor David Kamenetzky. Banerjee and Kamenetzky bring a wealth of experience in corporate strategy to our Board, and we're especially thrilled to welcome them as we approach JUST's 10-year anniversary.
JUST Worker Financial Wellness Initiative Video Spotlight
(JUST Capital) 
"I just feel taken care of. I feel like I have all of the support that I need." Those are the words of Mark Parker, one of the thousands of PayPal employees whose life changed after the company invested in worker wages and better benefits. Because of these worker investments, Mark no longer has to donate his plasma for extra disposable income for his family. "I think the way that PayPal has embraced me, I'm able to then embrace PayPal," he told JUST.
Hear directly from Mark about the impact of PayPal's investments – along with insights from PayPal's Chief Corporate Affairs Officer – in a new video series we launched recently as part of our Worker Financial Wellness Initiative, which helps companies assess and improve their workers' financial health.
QUOTE OF THE WEEK
(PayPal) 
"Research increasingly shows that investing in the financial health and security of employees has a positive impact on engagement, retention, productivity, innovation, culture and more. That is good for our customers and good for our shareholders."
JUST AI
Arianna Huffington writes in Thrive Global about the potential for AI to deepen our understanding of what it means to be human and the possibility that it could free us from "optimization and algorithms" in favor of connection with what's unique to our species.
Time reveals how Sam Altman and OpenAI have worked to water down AI regulations in the EU behind the scenes, even as they publicly call for tighter controls on the new technology.
In Fortune, Yale School of Management Professor Jeffrey Sonnenfeld and Steven Tian, director of research at the Yale Chief Executive Leadership Institute, share insights from various CEOs on how AI will impact their industries, including banking and professional services.
McKinsey publishes a new report digging into the economic potential of generative AI. The firm's research across 63 use cases estimates that generative AI could add the equivalent of $2.6-4.4 trillion annually to the global economy.
MUST READS OF THE WEEK
Fortune publishes an interview with Lisa Osborne Ross, CEO of Edelman U.S., who argues that companies should stay the course on social and environmental issues as opposition heats up.
Jeffrey Sonnenfeld talks to Directors and Boards about the CEO's role in creating responsible, long-term, stakeholder-driven growth at America's biggest companies.
The FT's Editorial Board pens a piece arguing ESG needs to prove it's not just an ideology, but the business-minded path toward sustainable capitalism.
The Financial Times writes about struggling anti-ESG investment funds. A report from Morningstar found that funds' sales plunged from $377 million in the third quarter of 2022 to $183 million in the first quarter of 2023. Investment News reports that this year has been a boon for ESG-related returns, with major indexes and funds reversing the performance declines they saw in 2022.
The New York Times explores how and why the racial wage gap is shrinking. A strong economy, the fight for a livable minimum wage, and the Black Lives Matter movement have all contributed to the trend.
A new CNBC and Executive Leadership Council survey reveals 75% of Black executives see improved Black hiring in their companies, translating to boardroom success.
CHART OF THE WEEK:
According to our latest analysis – exploring the current state of racial pay equity in corporate America – only 24% (or 229 companies) of the 951 we track disclose conducting a pay equity analysis with a specific focus on race and ethnicity. Drilling down further, our analysis showed that far fewer companies disclose the results of these analyses, or the adjusted workers of color to white workers pay ratios: Only 9% (or 85 out of 951 companies) have included their findings in their public disclosures, and just 4% have reported achieving pay parity.