The JUST Report: My Top Takeaway From Recent CEO Conversations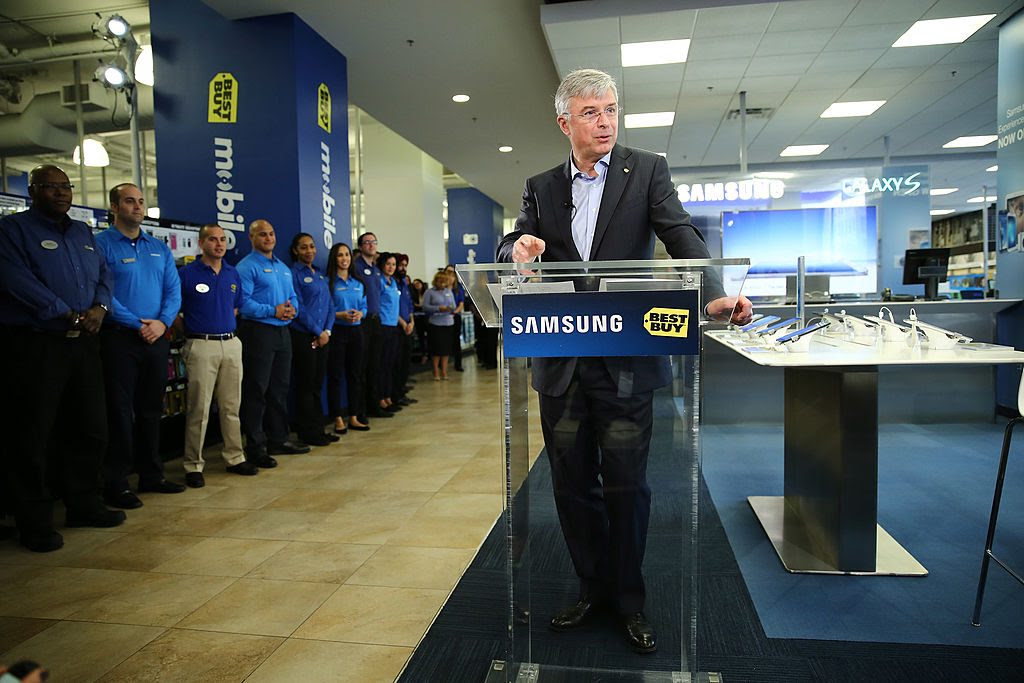 I recently had the pleasure of interviewing former Sprint CEO and JUST Capital Board member Dan Hesse about the importance of purpose-driven human leadership in business.
During the discussion, Dan – whose career spans five decades, from executive at AT&T, to Sprint, and now Board Chair of Akamai Technologies and Director of PNC Bank – recounted that when he became Sprint's President and CEO in 2007, the company's business plan had it filing for bankruptcy in six months. He had another plan. Over the next seven years, Sprint went "from hugely negative total shareholder return to the best total shareholder return of any big company in the U.S.," he said. The key to the company's success? Investing in a strong organizational culture from the top down and treating employees well. You can check out the highlights of the interview here.
It's a refrain I hear a lot from the CEOs, executives and corporate directors I'm fortunate enough to talk to. Andrew Liveris, former 14-year CEO of Dow Chemical, just wrote a book on the subject, "Leading Through Disruption," noting how the demands on business leaders today are becoming at once more complex and more challenging. Pete Stavros' "Ownership Works" is turning it into a powerful business leadership philosophy, and McKinsey's Re:think newsletter this week similarly showcased how companies can drive performance transformations at scale by listening to workers' insights. Another JUST advisor, Hubert Joly, whose book "The Heart of Business" details the leadership principles he deployed to drive a purpose-led turnaround at Best Buy, lectures on the subject at Harvard Business School. And in private internal meetings, JUST board members including Grameen America CEO Andrea Jung and former EY CEO Mark Weinberger routinely stress the importance of purpose, of understanding your "why" – and that of others whose views you may oppose – as being key to leadership success.
Amid the very real pressures to deliver results, avoid PR missteps, and keep myriad stakeholders happy, it's easy to forget all this. The fact is that in an era where Americans trust company leaders more than any other actor to lead, authentic human leadership in business is more important than ever.
Be well,
Martin

JUST IN THE NEWS
In the wake of the Supreme Court's decision on affirmative action, corporate America is walking a tightrope on DEI. In a new Fortune editorial, JUST's Director of Equity Initiatives Ashley Marchand Orme and Managing Director and Head of Corporate Impact Tolu Lawrence highlight the investor case for DEI initiatives. They point to our DEI Leaders Index Concepts that found the top 20% of JUST's Rankings on DEI Issues outperformed the Russell 1000 Cap Weighted benchmark by 0.19% and Russell 1000 Equal Weighted benchmark by 3.4% since its inception on Dec. 31, 2021.
Thought leaders from the JUST Corporate Impact team – Senior Research Manager Rachel Doubledee, Director of Workforce Initiatives Kelly-Frances Fenelon, and Director of Research Insights Matthew Nestler – author a piece in the latest edition of Amplify, Cutter Consortium's monthly journal on key business and technology issues. The article makes the case for increased corporate disclosure, bringing together what we've learned from the public on how they perceive and prioritize corporate transparency, as well as our analysis of disclosure at America's largest companies.
Forbes features JUST Capital polling research tracking the American public's top priorities, specifically their stance on climate justice. "The estimated probability that a random respondent would rank 'combats global climate change by reducing its own emissions' as a corporate priority is 2.6 percent. Instead, the probability that respondents would judge a worker-related issue as the most important aspect of 'just' corporate behavior is 44%."
QUOTE OF THE WEEK
(Image Credit: Akamai Technologies)
"If you serve all stakeholders, your reputation improves, your customer base improves, employee productivity and retention improve. People talk about shareholder capitalism vs. stakeholder capitalism. They're very symbiotic. But the CEOs who think in stakeholder terms achieve the highest shareholder results."
JUST AI
JP Morgan Chase, Capital One, and Wells Fargo lead the race to make banking an AI-first industry. The three are among the North American banks outpacing their global peers with the region's banks publishing 80% of all bank AI research and making 60% of all bank AI-related investments in 2022, while filing 99% of all the AI-related bank patents in 2021.
Fortune's CHRO Daily Newsletter explores the ways AI will positively impact HR work, from payroll to hiring, even as CEOs are skeptical of the technology's applications.
What is the best way to use ChatGPT? A new opinion piece in Fortune argues we should reconceptualize the tool as a "glider" with which we can navigate the possibilities of knowledge rather than a search tool that provides answers.
MUST READS
Bloomberg reports that conservative efforts to tamp down on ESG during a month of hearings in July failed to produce results by materializing into legislation or swaying investor behavior.
In a post-earnings interview with Fortune, Chipotle's CFO attributes strong growth to its people and shared that the company will be spending $2.5 billion on salaries, bonuses, and benefits for its restaurant workers. "What we will do is make sure we invest in our people." Hear firsthand from a Chipotle employee who's benefited from these investments in our Worker Financial Wellness Initiative video feature.
A new opinion piece from McKinsey discusses the ways companies can adapt and innovate by taking worker insights into account.
NPR reflects on the stagnation of the federal minimum wage. It's been 14 years since the number was raised.
Women now hold 33.3% of board seats among S&P 500 companies and represent a record 41 CEO positions even as DEI initiatives come under some scrutiny. Bloomberg has the story.
HR Drive shares a new study that found formerly incarcerated employees do not pose an outsized liability risk to companies. Research conducted by The Legal Action Center hopes to allay employer fears and help break the cycle of recidivism.
New U.S. labor market data shared by Axios points towards a possible "soft landing" as job openings and unemployment balance out.
CHART OF THE WEEK:
In conjunction with our team's latest piece on corporate disclosure featured in Cutter Consortium's Amplify journal, we're re-upping a key chart from a 2022 survey we conducted in collaboration with Public Citizen and Ceres, to better understand Americans' views on the need for greater transparency in business. We found that strong majorities of Americans agreed that companies should disclose details on both their environmental impact (94%) and social impact (86%), signaling that the public sees a clear need for increased transparency in corporate America.