Former Sprint CEO Dan Hesse Explains How Companies Can Approach 'Purpose-Driven' Culture to Drive Shareholder Returns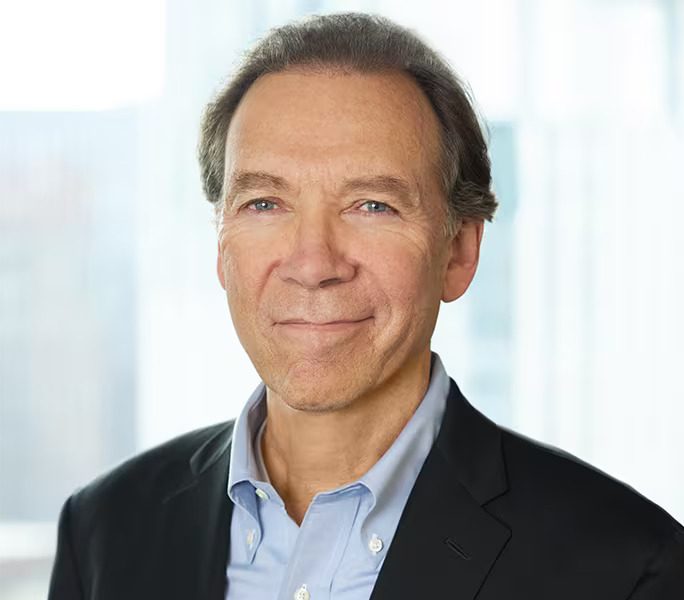 When Dan Hesse became Sprint's President and CEO in 2007, the company's business plan had it filing for bankruptcy in six months. Over his seven years in the position, however, things took a turn. Sprint went "from hugely negative total shareholder return to the best total shareholder return of any company in the S&P 500." The key to the company's success, he said, came down to investing in its culture.
Hesse – now the Chairman of Akamai Technologies and board member of PNC – recently joined a group of executives from JUST Capital's Partners and Corporate Supporters for a JUST Insights discussion on how best to build a purpose-driven culture that will, ultimately, set up a business for long-term growth. A JUST Capital board member since 2016, he has decades of leadership experience having spent over 20 years at AT&T and serving as the company's President and CEO before joining Sprint.
Hesse has always seen purpose-driven culture and leadership as important to business throughout his career, but he recognizes that it's now elevated and in the spotlight for C-suite leaders. "If you serve all stakeholders, your reputation improves, your customer base improves, employee productivity and retention improve," he said. "People talk about shareholder capitalism vs. stakeholder capitalism. But the CEOs who think in stakeholder terms achieve the highest shareholder results."
Set the tone from the top
Hesse joined Sprint nearly three years after the company merged with Nextel. He recalled meeting with people who would, right away, tell him whether they were legacy Sprint or Nextel employees. To build a unified, Sprint-Nextel culture, he knew that he would have to take responsibility as CEO for creating a sense of unity. Hesse asked for the company's input on ten elements that would make up the company's culture.
"One of the ten…is going to be accountability. And I as CEO am accountable for culture," he recalled saying. "I am going to have to walk the talk as CEO or we're going to have the wrong culture."
Hesse's accountability for Sprint's culture led to one that contained three elements – it was first focused on employees, second on customers, and third on a greater sense of purpose leveraging Sprint's business model for positive impact. His role in advancing this culture became synonymous with his leadership. Hesse noted that when he retired from Sprint, employees had handouts with the company's culture elements on them that they asked him to sign. To him, that signaled that culture was the "MVP" of the company's transformation under his leadership.
"If a CEO is not on board, it's going to be very, very difficult," he said. Everybody's always looking to him or her for all their signals, Hesse noted, emphasizing the tone-setting that comes from the top. When a CEO is not bought into this work, it's not going to have much impact, he said. "Whether you're the Chief People Officer or the Chief Sustainability Officer or what have you, you have to convince your CEO to focus on it."
Give culture the same weight as core business outcomes
Once a company has the CEO's buy-in, leadership needs to treat culture in the same way it would other business priorities, Hesse explained. He'd often hear from corporate leaders that their companies have really strong cultures, but they couldn't define it. To Hesse, fixing a company's culture deficit starts with measurement.
"You have to be able to measure it, just like your financial performance, your customer metrics," he said. At Sprint, employees would complete a survey every quarter rating the company on each of the culture elements they'd previously identified. It was an easy way to gauge performance, Hesse noted, and also to signal that this work was important to the company.
A key way to solidify this importance is to tie it to how time and money is spent in an organization, Hesse added. "People will work on what you spend time on and what you pay for," he said. A major aspect of Sprint's culture was customer experience and Hesse noted that in a recurring meeting with his direct reports, customer experience was the first item on the agenda "no matter what." That, in turn, helped colleagues in levels below theirs prioritize it.
When it comes to pay, Hesse emphasized that getting "cultural and purpose measurements" included at the senior levels is key. At Sprint, he shared that all employees had pay tied to those metrics. The percentages varied – for frontline employees it was a bonus of around $10,000 and for Hesse it was 90% of his compensation. "Everybody has to be involved…in our case, 60,000 employees needed to feel bought into these because if it's just the job of the Chief Human Resources Officer or just the job of the sustainability office, nothing's going to happen," he said.
He noted that this has come up in his board service at Akamai as well, and the company now has metrics related to sustainability and DEI tied to senior leaders' pay. "Monetarily, they're not going to make or break someone. But if it's in the plan, it says this is really important. It sends a message and you'll get the focus of the entire organization," Hesse said.
During Hesse's time as Sprint CEO, the board could see the clear benefit to investing in culture when it came to brand building, he said. Sprint's focus on culture led to it winning an award from the Reputation Institute as the most improved company in the world, among 1,500 global companies the firm rates. The 2014 American Customer Satisfaction Index recognized Sprint as the most improved U.S. company in customer satisfaction across all industries it evaluates over the previous six years. And that had a clear impact on share price, with Sprint coming in at number one for shareholder return among the S&P 500 in his last two calendar years as CEO, he said.
Hesse recognized that there's still challenges to getting shareholders on board with this approach. "Shareholders don't always know what's in their best interests," he said. But turning to the long term, instead of quarterly profits, has made the difference in his career.
This conversation occurred at a JUST Insights virtual event – a series of exclusive conversations hosted for JUST Capital's Partners and Corporate Supporters that feature case studies, unique research and analysis, and engaging, private discussions on critical stakeholder issues with senior leaders from JUST and across our network. The series is just one of a number of benefits available to our Partners and Corporate Supporters. Learn more on how to join this group here or reach out to us at corpengage@justcapital.com.