What Walmart's Wage Hike Means for Corporate America's Pay Practices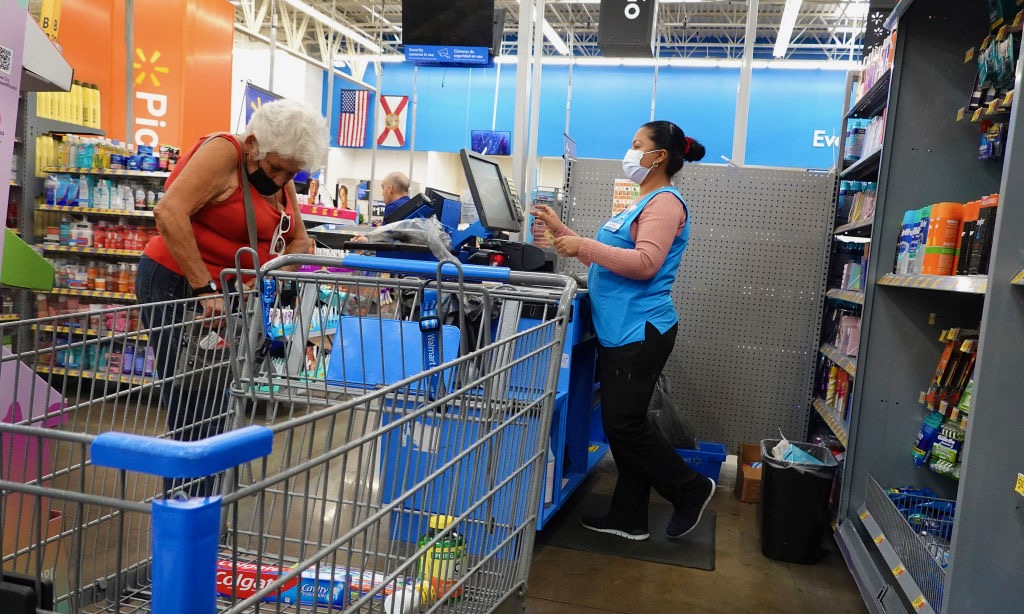 Walmart made headlines this week with news that the company plans to raise starting wages for its frontline workers to at least $14 per hour. When the wage hike goes into effect in early March, Walmart store employees will earn $14-19 an hour – up from the $12-18 they currently make hourly. 
The announcement comes after Walmart made its second appearance on the JUST 100 this  year, thanks in part to strong performance on issues including local job creation, hiring programs to assist with re-entry to work for formerly incarcerated individuals, employee retention and advancement, and detailed disclosure of workforce demographics. 
Walmart has invested in becoming a leader on good jobs. When it comes to wages, however, the company has been weaker. We're delighted to hear it's raised the baseline, and also know that most wages for Walmart workers, according to JUST data, are already higher. After raising its minimum wage to $14 per hour, Walmart is around the average in its industry. But it is below the median in its industry ($15) and below retail competitors like Best Buy, Target, and Amazon (all $15).
As the largest private employer in the United States, what Walmart does matters.
Companies compete with the retailer for consumers, workers, and innovation. Walmart is also an extremely profitable company. Walmart can set a precedent for corporate America when it comes to many practices, including pay. And it's chosen to raise wages at a time when the labor market for retail remains tight, its workforce continues to deal with inflation and rising costs of essentials, and fears of a recession loom.    
Moving to a $14 minimum wage is important, but it's also important to note that this rate is still much lower than the national living wage average of $17.46 for one full-time worker with no children, as well as a family-sustaining living wage of $24.16 for a family of two full-time workers and two children according to MIT's Living Wage Calculator. 
Paying a fair, living wage has consistently remained the number one priority of the public for the last three years. The reality is, and as our research shows, 51% of the workers in the Russell 1000 are still not earning a family sustaining wage. This is true while a majority of Americans we polled (84%) agree that large companies have a responsibility to pay their frontline workers enough to make ends meet and regularly increase wages to keep up with the rapidly rising cost of living (87%). And that companies that do so will be better for the U.S. economy overall (86%) and more competitive in its industry (71%).
Disclosure of minimum wages paid by major U.S. employers also remains sparse. JUST analysis found that only 13% of America's largest companies disclose some data about their employees' hourly wages, and even fewer, 9%, disclose the exact value of the minimum wage paid to their U.S. workforce. This persists despite a majority of Americans we polled (89%) supporting companies releasing the minimum wage paid to frontline workers.  
And while moving to a $14 minimum wage is a welcome step, it is also important to note that with inflation, that doesn't change that much from people's current reality. Ultimately people can't be present and engaged at work if they're worried about putting food on the table and affording transportation to work and to bring their kids to school. My colleague Matthew Nestler put together some helpful charts explaining why it's important for employers to continue to raise wages to match inflation and also helped debunk some of the persistent media narratives that pit wage gains for frontline workers against fears of a wage-price-spiral.
Our co-founder and chairman Paul Tudor Jones recently discussed this theme with CNBC Squawk Box anchor Joe Kernen:
We'll keep tracking Walmart's leadership on the issue, and the connection to its operations and competitive advantage. And we'll do the same on other companies who follow its lead, and continue to forge ahead on their own. We will continue to track and push for a sea change on how companies invest in their workers, including through wage transparency and wage increases.