2 Key Ways CEOs Can Navigate Today's Politically Fraught Environment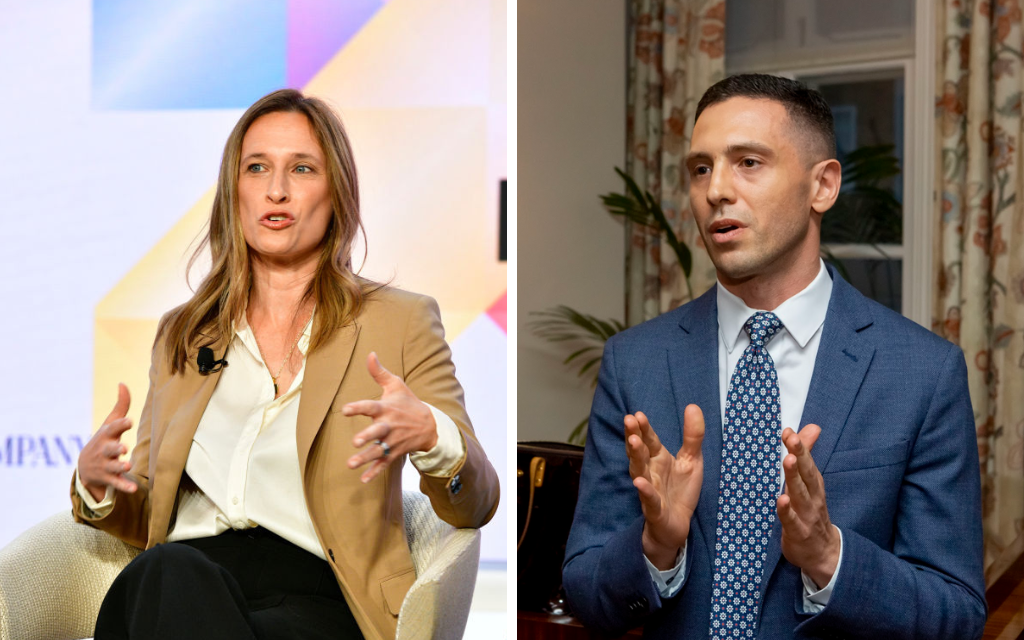 The events of the last few years — from the pandemic to the overturn of Roe v. Wade — have eroded the lines between corporate and public affairs, and CEOs are feeling the pressure. They're being asked by internal and external stakeholders to weigh in and take action on social and political issues, from LGBTQ rights to climate change.
At the same time, they are hearing from others who believe corporate social responsibility has gone too far, a topic JUST recently discussed with Edelman's U.S. Head of Social Impact and Sustainability, and who think it's distracting them from the business of making money. With the 2024 presidential run right around the corner, CEOs aren't likely to find reprieve.
JUST Capital is continuing our occasional interviews with experts on hot-button, in-the-news topics that CEOs and market leaders must navigate.
So to get a sense of how business leaders can navigate the debate around America's democratic values, we turned to Rhett Buttle, Founder and Principal of Public Private Strategies, and Daniella Ballou-Aares, Founder and CEO of the Leadership Now Project. Both Buttle and Ballou-Aares' organizations are founding partners of the Business and Democracy Initiative, a coalition that works to mobilize business to help restore trust in democratic institutions, recognizing the close ties between healthy democracies and healthy economies.
In his annual letter to shareholders, JPMorgan CEO Jamie Dimon reiterated that protecting democracy should be a priority across the political aisle. And JUST's polling of the American public reinforces that.
We found that 72% of Americans say corporate America has a responsibility to protect the democratic process by promoting free and fair elections. Whether this sizable majority is in agreement with what exactly this means is not clear, however, regardless of politics we have also found that 81% of Americans think it is very or somewhat important for companies to disclose their political donations and lobbying efforts.
In other words, be more transparent about who and what you're supporting with your corporate dollars. Notwithstanding, recent JUST analysis finds that only 31% of Russell 1000 companies are disclosing spending on political contributions and lobbying.
Buttle and Ballou-Aares explained the importance CEOs play in making change and why business leaders should continue to take meaningful action on issues that are important to them.
CEOs can't forget the role they play in today's society
As trust in the government, media, and other institutions remains low worldwide, business leaders have emerged as relatively more trusted to be transparent and put the interests of their stakeholders first.
The 2022 Edelman Trust Barometer showed that business is the world's most trusted institution. And the firm's 2023 report found that business was the only institution seen as competent and ethical.
"People don't feel that the government is responsive to their interests and needs and are looking for leadership elsewhere," Buttle and Ballou-Aares said. "That's part of why CEOs are in the hot seat."
CEOs can exercise their power without getting deep into political quarrels, the experts explained. We heard similar sentiments from the American public in our recent focus groups. The public wants to see companies take action in a way that's above the partisan fray, and relates to the core interests of their business and stakeholders.
"The reality is that companies have a lot of power politically, including to undertake efforts that make the political system more representative and accountable," they said.
Buttle and Ballou-Aares pointed to recent historical examples of how CEOs have spoken out on issues that are important to their constituents, like the broad coalition of business leaders last year advocating for Electoral Count Act reforms that passed with bipartisan support.
"Business leaders have a legacy of supporting critical and lasting change. The trouble is that the conversation around this topic has been warped," Buttle and Ballou-Aares said.
Executives must get more comfortable speaking out
There is evidence that some business leaders are resorting to "greenhushing," the act of refraining from speaking publicly on climate policy (and anything that could broadly be called "ESG"), in response to business getting sucked into polarizing political battles. And this, ultimately, could be more harmful than helpful to their relationships with their stakeholders, Edelman's U.S. Head of Social Impact and Sustainability Alex Heath recently told JUST.
But Buttle and Ballou-Aares said CEOs should weigh the risks of speaking up with the costs of staying silent.
"Freedom of speech is fundamental to our democracy and our economic stability. Rather than standing down in the face of retaliation, companies have a vested interest in working together to uphold our democratic values," they said. Ballou-Aares pointed to recent comments Disney CEO Bob Iger made at a shareholder meeting to illustrate her point.
Media bias, cancel culture, and managing different stakeholders make speaking out a difficult decision for CEOs. But Buttle and Ballou-Aares underscored that the American public wants to hear from its business leaders. "Business leaders should be confident that their voices matter and that the people they interact with – from employees to customers to communities – want to hear from them on critical issues."
Buttle and Ballou-Aares draw explicit connections between democratic stability and economic strength, "Unstable governments are considered likely to interfere in free markets and to be generally unsafe global investments. Healthy democracies, meanwhile, are known to enable strong business environments." This is true regardless of partisan politics, and it's why business leaders must be ready to act on to protect our democracy, the cornerstone of a dynamic and inclusive economy.
Learn more about the Business and Democracy Initiative and explore additional steps the Leadership Now Project recommends business leaders take to protect democracy.
Note: Rhett Buttle and Daniella Ballou-Aares answered questions for this interview in writing and and both on behalf of the Business & Democracy Initiative.