JUST Capital 2017 Rankings Launch Event
On Tuesday December 12th, JUST Capital and Forbes celebrated the launch of the 2017 JUST 100 – the definitive list of America's Most JUST Companies. It was the culmination of a year of diligent research, with the goal of learning which companies in the U.S. are truly working in the best interest of the American people.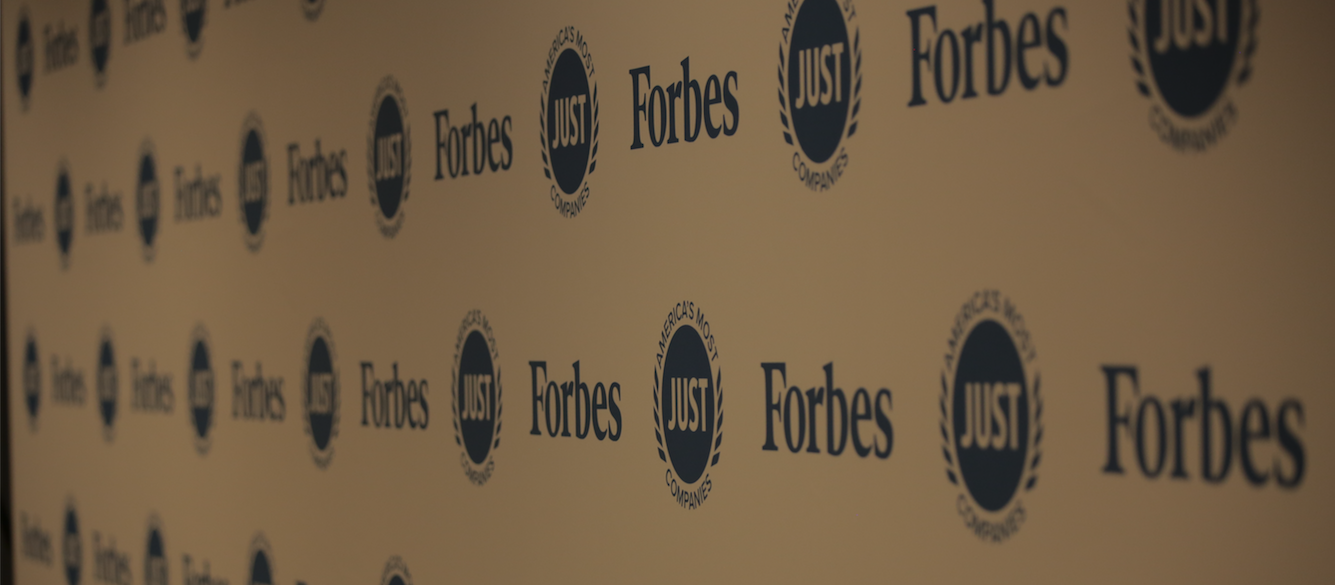 The event coincided with the release of Forbes' JUST 100 issue, featuring an interview with the CEO of Intel, Brian Krzanich, leader of the Most JUST Company in the U.S.
In the room were more than 350+ leaders at the nexus of business, philanthropy, and investment, including C-suite executives from JUST 100 companies, nonprofit and philanthropic directors, hedge fund and wealth managers, CSR and sustainability pioneers, and more.  
In fact, some of them contributed to this short video filmed at the event, where they each spoke about what a just company meant to them: 
After a cocktail reception, JUST Capital founder Paul Tudor Jones kicked off the evening with his opening remarks on the need for more just businesses, leading to a live interview with Brian Krzanich, the CEO of Intel, America's Most JUST Company in 2017.  
Lastly, we hosted a roundtable discussion featuring Bruce D. Broussard, President and CEO of Humana Inc., Jay Carney, Senior Vice President of Corporate Affairs at Amazon, Andrea Ferrera, SVP of HR/CHRO at PepsiCo North America, and Mary Snapp, Corporate Vice President & Leader of Microsoft Philanthropies.
Watch a recording of each of the talks below: