The JUST Report: Corporate Action on Climate is Driving Innovation and Growth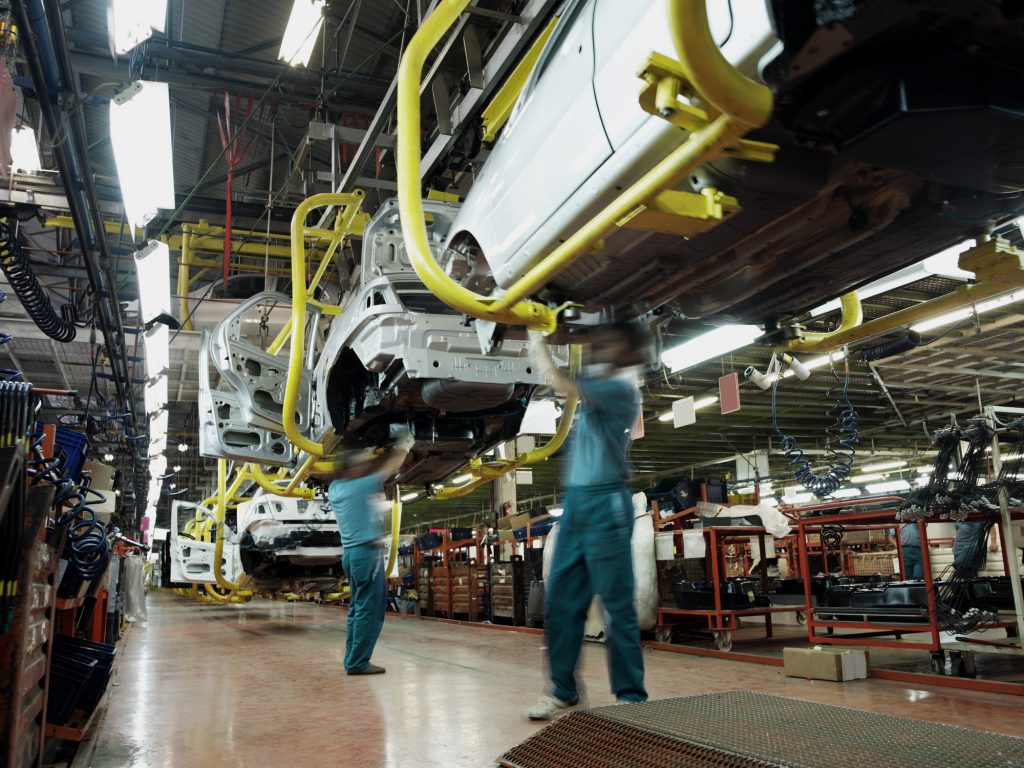 Necessity breeds invention. Invention results in impact, opportunity, and growth. We're seeing that play out right now in the climate world.
Scientists increasingly warn of an unmanageable future if we don't act. Insufficient action on climate change could cost the U.S. economy $14.5 trillion over the next five decades, research shows. Yet we're also seeing a wave of innovation working its way through corporate America.
Take transportation. Over the course of the last few weeks, we've seen Walmart announce plans to add electric vehicle charging stations to thousands of U.S. stores by 2030; GM lead a $50 million Series B financing round for Energy Exploration Technologies to develop EV batteries; Lamborghini and Toyota announce major new investments in EV models; Delta lay out its plans in the booming sustainable aviation fuel market; and United Airlines invest $100 million to support startups focused on cutting air travel's carbon footprint through research, production, and technologies of sustainable aviation fuel.
Of course, this is merely a snapshot. Innovation and investment in climate solutions is spanning all industries and business sectors. Chipotle recently unveiled a prototype of its all-electric restaurant design aimed at helping the company reach its goal of cutting greenhouse gas emissions in half by 2030. Nike's "Move to Zero" goal to become both zero carbon and zero waste across its business is having concrete operational benefits. Larry Fink's 2023 annual shareholder letter listed "Helping clients navigate and invest in the global energy transition" as a key priority. The global renewable energy market, valued at over $768 billion in 2021, is projected to grow at a compound annual growth rate of 16.6% each year to 2030, market research shows.
Our research shows that Americans across all walks of life see the planet as a key business stakeholder. And as is the case for every other stakeholder, how companies position to invest, compete, and deliver solutions will drive value for all concerned long into the future.
Be well,
Martin

JUST Rankings Spotlight
This week, we're highlighting companies that employ innovative technologies in their products and services, a data point measured in the Sustainable Materials Issue.
This Week at JUST
As economic uncertainty persists, Americans are looking to companies to invest in their employees. In an editorial for MarketWatch, JUST Chief Strategy Officer Alison Omens writes on why doing so "offers much more to companies than just an assurance of moral good," building the business case with examples Bank of America, NVIDIA, and Microsoft.
JUST and the Municipal Issuer Racial Equity and Inclusion Engagement working group launched a new tool to drive disclosure on racial equity practices in the municipal bonds market. JUST's Director of Corporate Equity Ashley Marchand Orme explains how investors can now more easily access information on how municipalities are addressing racial equity via the Bloomberg terminal.
Quote of The Week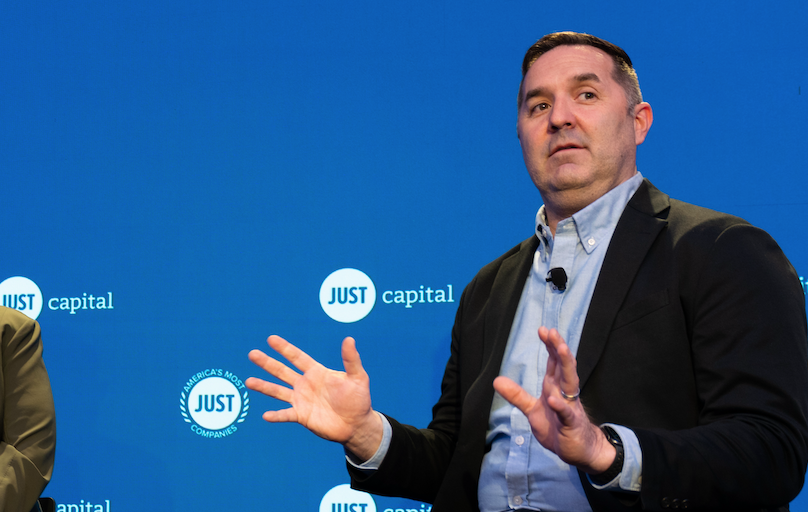 "I came into my first sustainability job five or six years ago with this hyper-competitive mindset […] but what I found out very quickly was that in the sustainability space, and all of its permutations, the problems are challenging and difficult enough that you kind of have to deal with your competitors. In a lot of ways, talking to my peers and direct competitors has been really really helpful because we're all facing the same challenges."
Must Reads of The Week
A new CNBC survey finds 70% of Americans feel stressed about their personal finances. Inflation, an uncertain economic environment, and lack of savings are all adding to the anxiety.
Quartz has the story on a new survey from Aflac that shows at least half of American workers are facing moderate levels of burnout.
The Wall Street Journal reports on more parents taking leave as eligibility to the benefit is expanded by both state governments and employers. According to Labor Department data, the 478,000 working parents absent in January 2023 was the most since records began in 1994.
A coalition of investors and activists are working to make companies publicly disclose the amount of taxes they pay on a country-by-country basis. The Financial Times writes about the growing movement and the strong opposition it still faces.
The Washington Post covers the FTC's expected crackdown on 'greenwashing.' The regulator plans to tighten guidelines around what really constitutes environmentally sound companies and products.
Chart of The Week: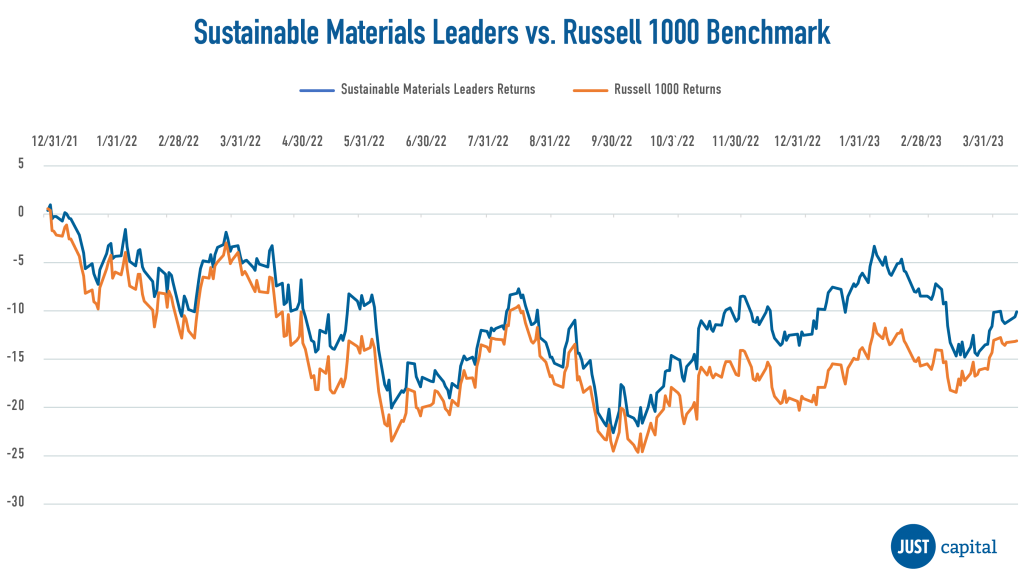 In anticipation of Earth Day, we're spotlighting one of our new index concepts that tracks leading companies for the environment – the Sustainable Materials Leaders. This index features the top 20% of Russell 1000 companies we rank that prioritize the use of sustainable materials across their operations and supply chain. Since inception on 12/31/21 through 4/11/23, it has delivered 2.98% alpha compared to its Russell 1000 benchmark. The featured companies emit 49.4% CO2 per dollar of revenue and are 61.8% more likely to tie executive compensation to ESG performance.