The JUST Report: Don't Believe the Hype, Americans Agree on What Companies Should Do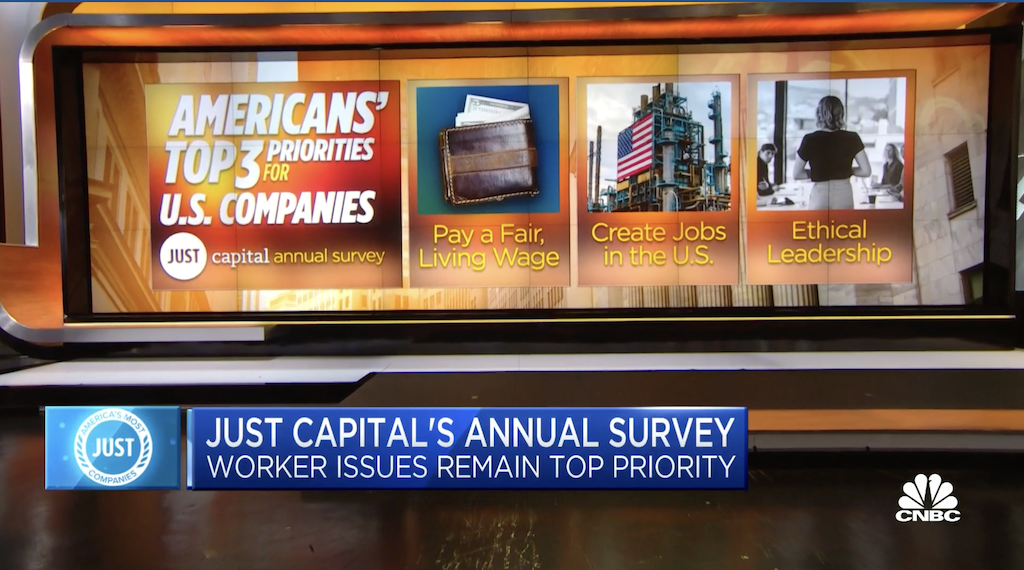 A funny thing happens when instead of assuming what the American public wants business to prioritize, you take the trouble to ask them. You get a clear, coherent, and deeply unifying answer.
The results of this year's annual JUST Issues Report, in which we take the pulse of thousands of everyday Americans on a fully representative basis on what they want from big companies, show that overwhelmingly, and regardless of race, political affiliation, gender, income level, age or geographic location, people want companies to focus on workers. In our new Rankings, released in January 2023, issues relating to that stakeholder will now comprise 44% of a company's score in JUST's model.
"Pays a fair, living wage" remains the #1 Issue across every single demographic group, including among Republicans and Democrats, with a 21% weighting (more than 2x what it was in 2020). The other top issues include: "Creates U.S. jobs" (11.1%), "Acts ethically at the leadership level" (7.6%) "Protects worker health and safety" (7.3%), "Supports workforce retention, advancement, and training" (7.1%), and "Provides benefits and work-life balance (6.2%)."
This unequivocal support for worker-related issues is why we've consolidated our various programmatic initiatives under one multi-year, umbrella program, launched this week also: JUST Jobs. It's dedicated to providing America's largest companies with the tools, research, and networks they need to put workers front and center in their businesses. The business and investor case is compelling, as the outperformance of our indices evidences, but more exciting is that we think it can generate high-impact outcomes for millions of workers and their families, drive real change at hundreds of corporations, and increase faith in business as a force for greater good in America.
Explore additional reporting on CNBC Squawk Box and CNBC @Work and please contact us if you'd like to start a conversation.
Be well,
Martin Whittaker
---
---
This Week in Stakeholder Capitalism
Amazon moves to increase wages for delivery drivers in the face of a competitive labor market.
Citi announces a free college program for workers, an increasingly popular incentive, that includes 38,000 front-line consumer banking employees.
Colgate-Palmolive announces that its Net Zero emissions reduction targets have been approved by The Science Based Targets initiative (SBTi).
Starbucks adds benefits for non-union U.S. workers, its latest move to deter widespread unionization.
P&G agrees to disclose data outlining retention and recruitment rates by race and gender.
Twilio's CEO announces plans to cut 11% of its headcount and commits that the layoffs will be "carried out through an Anti-Racist/Anti-Oppression lens."
JUST Events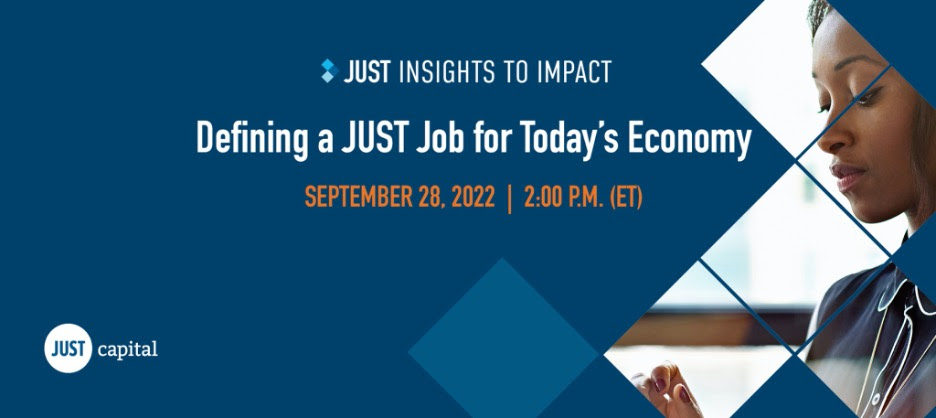 Our next Insights to Impact virtual event is coming up soon! Speakers include leaders from Mastercard, American Electric Power, Franklin Templeton, Amalgamated Bank, The Families & Workers Fund, and more. Please join us in Defining a JUST Job for Today's Economy. REGISTER TODAY.
On September 22, Martin will be on the Main Stage at The Nest Summit during Climate Week NYC to discuss The State of Corporate Climate Commitments: Who's Walking the Walk alongside Workday. Register to attend this and many other conversations at the event here.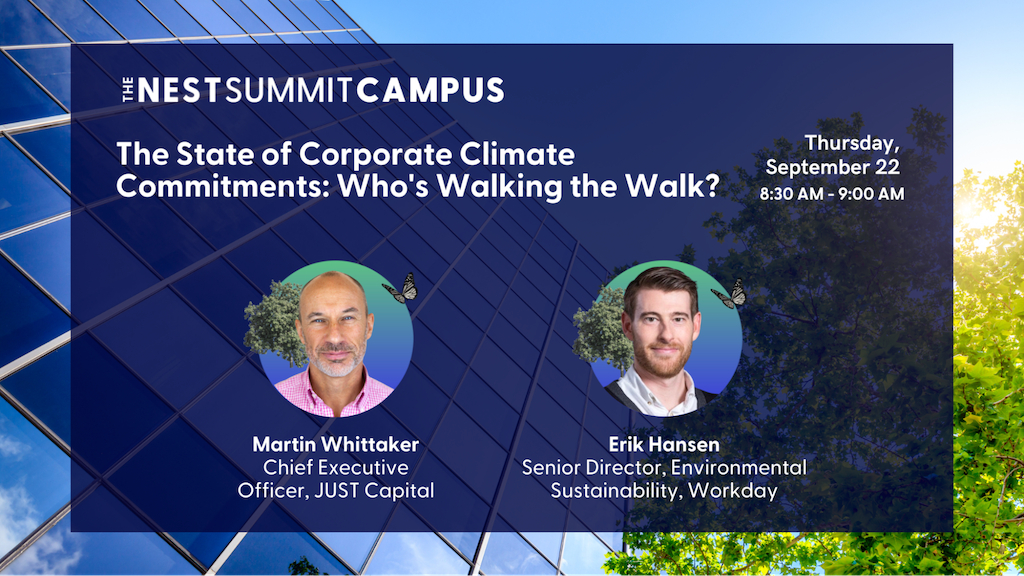 The Forum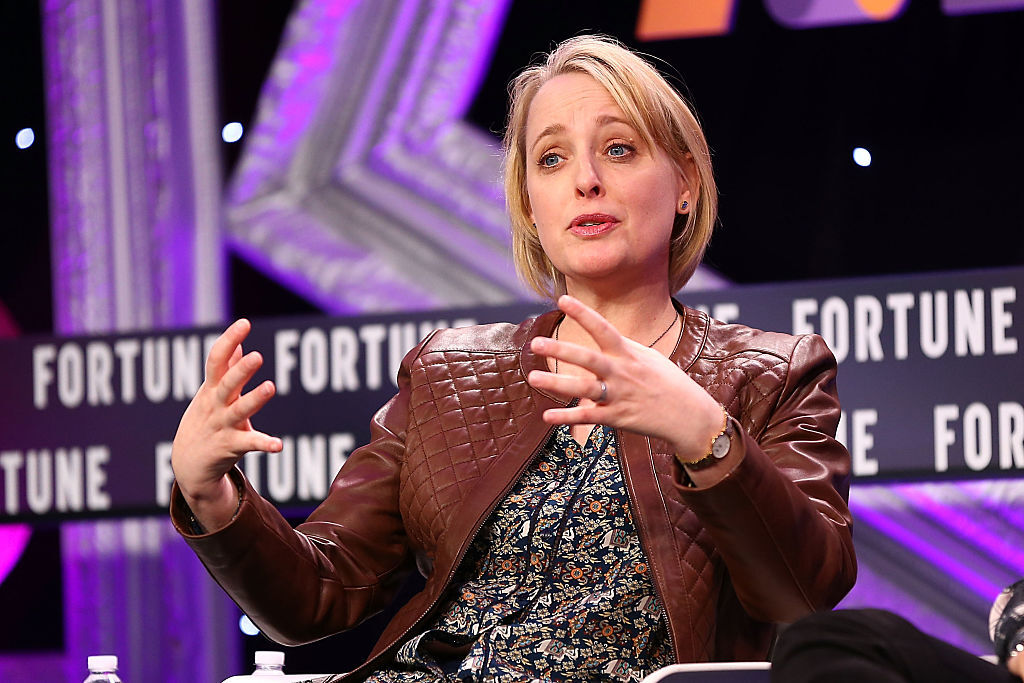 "I'm a CEO who understands what brings value. You cannot look at Accenture and our success since 2013 without understanding that when we made a commitment to double down on diversity and have a 50-50 gender split by 2025, and our commitment to DEI… that [it] is completely intertwined with our success as a company. … Sustainability matters to our employees from a recruiting standpoint, it matters to our clients, it's part of our regulatory landscape, it matters to consumers. That's not changing because of what politicians want to call it."
"Hopefully this will influence a new form of capitalism that doesn't end up with a few rich people and a bunch of poor people. We are going to give away the maximum amount of money to people who are actively working on saving this planet."
"I would ask the associates in the store, what's working, what's not working, what do you need. They of course had all of the answers, my job was very easy: listen, make notes, and do as I was told. They had all the answers because they knew from the frontlines. It was not for me to tell them what to do, it was for me to listen."
Must-Reads of the Week
Thirteen state treasurers and NYC Comptroller pushed back on the anti-ESG wave and signed a joint letter denouncing actions that are "playing politics with the financial security of states and taxpayers." Read more in Responsible Investor and Bloomberg.
JUST board member and Ceres CEO Mindy Lubber joins NYU's Tensie Whelan and Wharton's Witold Henisz in NPR to explain what ESG is, the research connection to financial performance, and why it has become so political.
A silver lining in the higher-than-expected Consumer Price Index numbers this week: Insider reports minimum-wage workers in eight states are set to get raises with wage hikes linked to how much prices have risen from August in one year to the next.
The New York Times assembled a great collection of data visualizations detailing a mix of indicators to try to give a more holistic picture of how the economy is doing.
Yvon Chouinard, the CEO of Patagonia, announced he will "give away the company," transferring the ownership of Patagonia to a specially designed trust aimed at combating climate change and other environmental issues. All future profits will be directed there.
Charts of the Week


These two charts come from our latest 2022 Issues Report – The People's Priorities and demonstrate that across every demographic group we surveyed, whether political affiliation, race, gender, age, or income group, Americans are united in wanting companies to prioritize Workers as the most important stakeholder and Pays a fair, living wage as the most important business Issue today. Despite increasing rhetoric that the country is incredibly polarized, when it comes to what people want companies to focus on today, the message is one of clear unity.
Get to Know JUST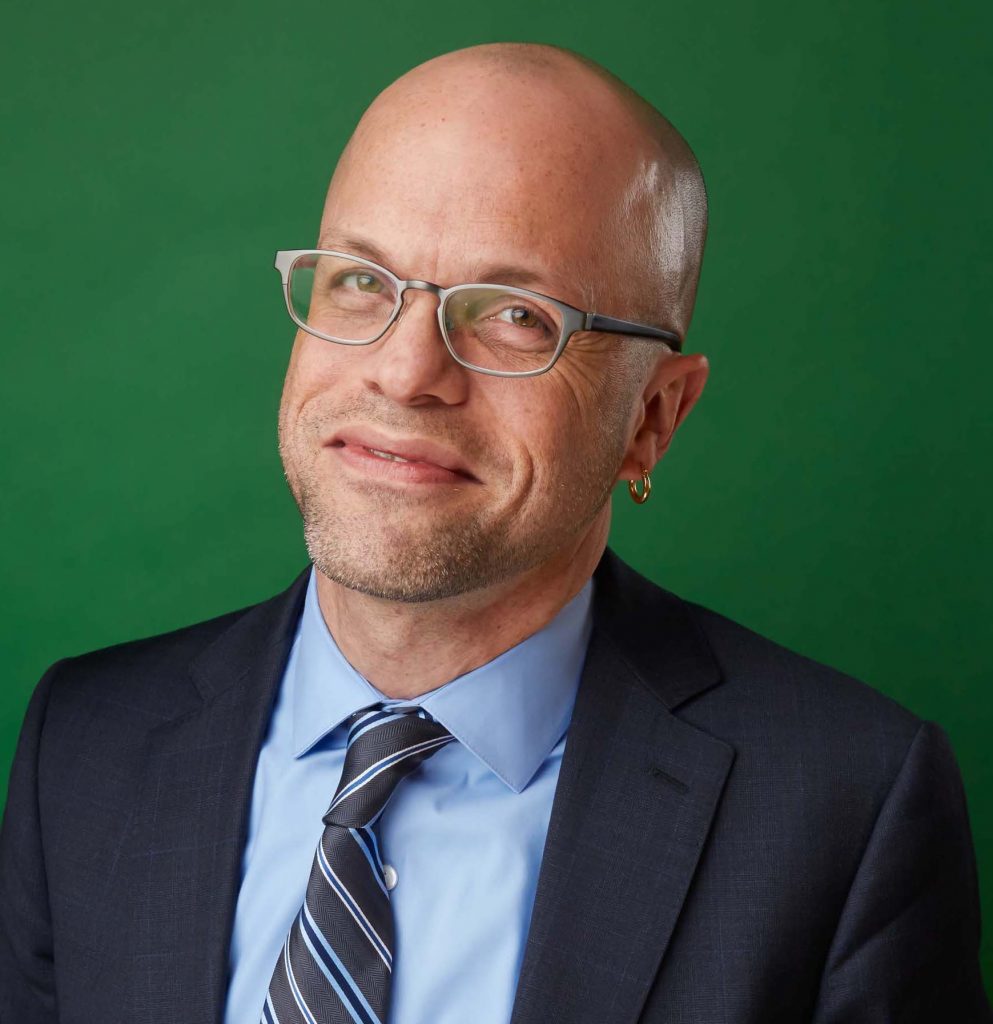 Xavier (Xav) de Souza Briggs
JUST Capital Board Member
Xavier (Xav) de Souza Briggs is a nonresident senior fellow at the Brookings Metropolitan Policy Program and an expert on economic opportunity and inclusive growth, housing, racial inequality, urban and regional development, and democratic governance. An award-winning educator and researcher, he is also an experienced manager in philanthropy and government and has held positions at New York University, the Ford Foundation, and MIT among other institutions.
Recently, Xav commented on the passing of the $259 billion CHIPS and Science Act in July, the largest single piece of American industrial policy in decades. "Creating inclusive economic opportunities from big innovation investments in industries and places requires intentional, sustained work–but it's not rocket science." His thoughts, in collaboration with Mark Muro can be read here.