The JUST Report: How TIAA is Using AI to Help "Retire Inequality"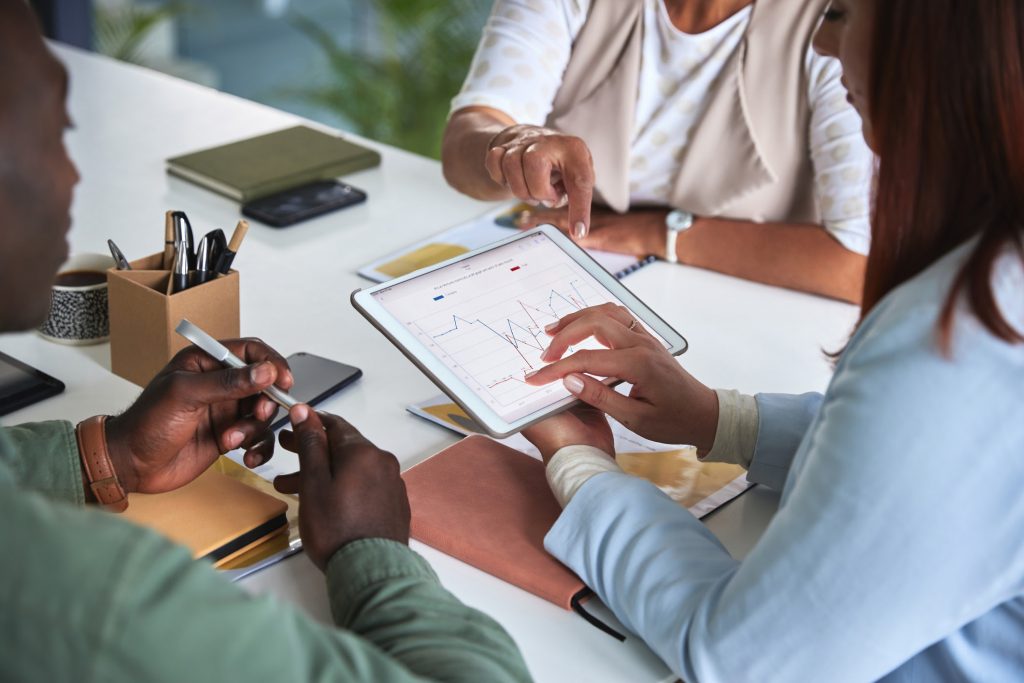 AI's importance in the business world is quickly growing – especially when it comes to workers. 
Just this week, Google unveiled an AI tool for healthcare workers and doctors. Walmart said it expects 65% of its stores to be serviced by AI within the next five years. New reports show that while some workers are excited for the technology's ability to help them with tasks, others, especially in customer service, fear imminent job loss. And as more companies adopt generative AI, a new Deloitte survey found that development of ethical standards hasn't kept pace. While 74% of respondents say their companies are testing generative AI, 56% don't know or are unsure if their organizations have ethical standards guiding its use.
Leaders of the country's most historic companies say the technology will revolutionize their workforces and operations – case in point, TIAA, the retirement and financial services company founded by Andrew Carnegie over 100 years ago and now with $1.3 trillion in assets under management.
This week, I sat down with TIAA Chief Information and Client Services Officer Sastry Durvasula to discuss how artificial intelligence will impact financial services in a recent episode of our Linkedin Live series, JUST Better Business. Read the key takeaways from our conversation here.
AI, he said, is impacting "every segment" of TIAA's portfolio and all of the stakeholders it serves – from employees to consumers to communities. He underscored how the technology will help TIAA on its mission to "retire inequality." TIAA's leadership is something other executives will want to take a much closer look at.
Be well,
Martin
DONOR SECTION
Team JUST Capital is once again running the New York City Marathon! We have five supporters running the marathon on our behalf with the goal of raising $25,000. Your support would mean so much to us and them! Please help us cross the finish line with a donation toward building an economy that works for all Americans.
JUST IN THE NEWS
Bloomberg Law features a JUST Capital survey on the importance of corporate transparency when it comes to the environment in a story on California's new climate disclosure law. Of the Americans we polled, 94% said it is important for companies to be transparent about their environmental impact, and 97% of Democrats and 74% of Republicans supported federal requirements on climate disclosures. .
JUST Capital interviews TIAA Chief Information and Client Services Officer Sastry Durvasula on how the company is approaching AI. The C-suite leader detailed how AI is impacting its clients, employees, and the communities it serves.
QUOTE OF THE WEEK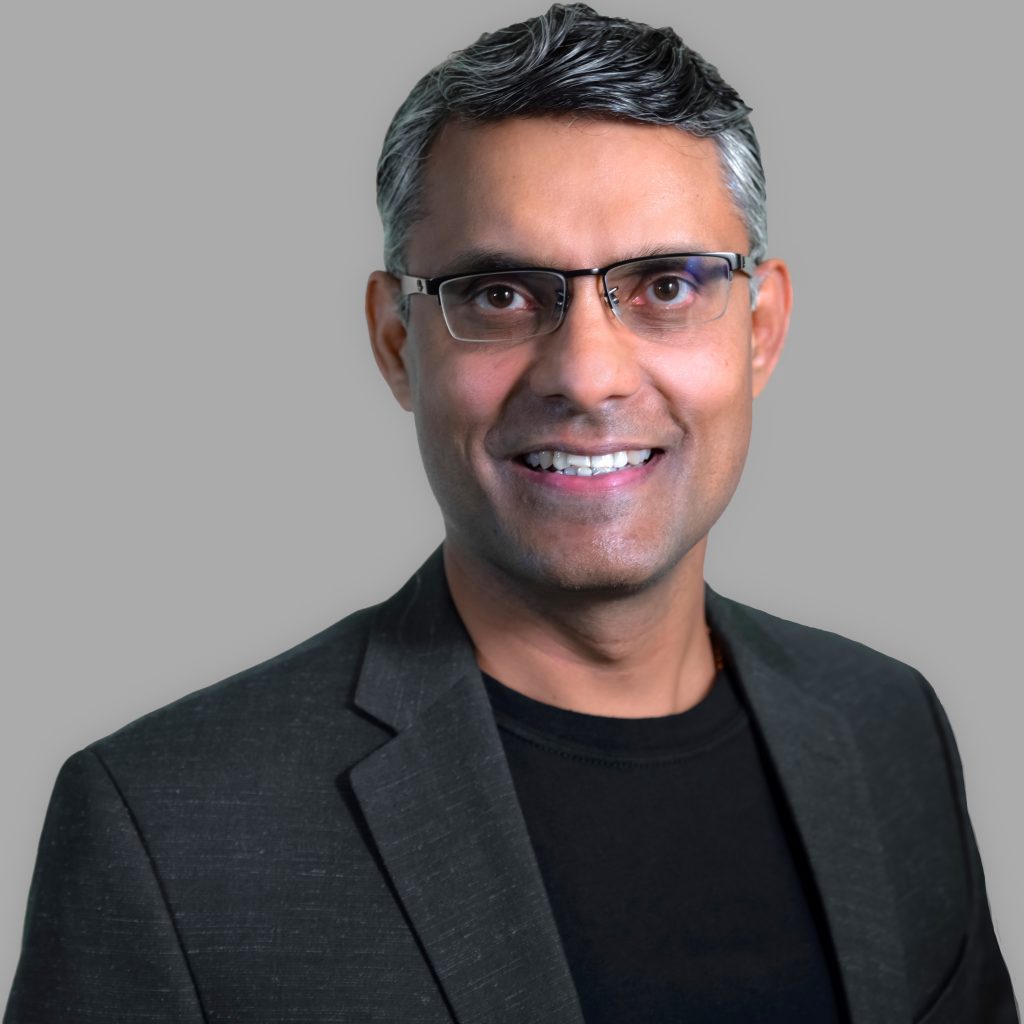 "Women make 30% less in retirement income and minorities, especially Black and Hispanic Americans, have various issues when it comes to retirement savings. So if you're solving for these types of complex problems that are societal, we need a workforce that actually has a level of diversity in designing solutions. We want to retire inequality … I'm quite optimistic about the future."
TIAA exec Sastry Durvasula, who oversees all of the company's AI operations, to JUST Capital on the technology's impact on financial services.
JUST AI
AI's role in election disinformation comes under further scrutiny. Axios reports on new initiatives researchers and activists are forming to help social media platforms curb AI-generated election disinformation and users better spot it. The Washington Post finds that, when asked, Amazon's Alexa claims the 2020 election was stolen, highlighting how widespread disinformation may become in the lead-up to the 2024 presidential race.
The New York Times unpacks an increase of videos containing AIgenerated voices as misinformation peddlers adopt new AI tools to produce content for TikTok and other platforms.
PwC looks into the relationship between emerging AI technologies and trust. In a preview of its 2023 Emerging Technology Survey, the firm finds that 93% of executives agree that emerging technologies are helping build trust with stakeholders, yet fewer than half of them are taking steps – such as building control frameworks and training staff – to actually harness the trust value of new tech.
Quartz reports on how Walmart workers use AI to more efficiently restock shelves and answer customers' questions. The company estimates that in the next five years or so, 65% of its stores will be serviced by automation.
MUST READS
As details from the Hamas terrorist attack in Israel continue to emerge, Insider and Wired delve into the changes Elon Musk made to X (formerly Twitter) that have resulted in a flood of misinformation.
Fortune asks a range of communication experts to provide guidance to corporate leaders on how to talk about the war in the workplace. Fortune's RaceAhead newsletter spotlights actions Uber took in response to escalating violence between Israel and Palestine in 2021 that provide a framework for companies today, including opening the floor to employees to share their concerns, holding listening sessions, and sourcing guidance from external experts.
Axios covers new polling from the Public Affairs Council signaling that there is less support for companies taking a public stance on hot button political issues like abortion, while also demonstrating broad bipartisan support for corporate involvement in environmental issues as well as working to end gender and racial discrimination.
The Wall Street Journal unpacks similar insights from a new Gallup/Bentley University survey exploring that Americans are less likely now than they were in 2022 to say businesses should take a public stance on current events. The findings also underscore that respondents want to see companies make a positive impact not with public statements, but by paying fair wages, providing good benefits, and addressing climate change – all findings that echo our own survey research.
The New York Times asks amid intensifying labor disputes if employers have underestimated the resolve of the post-pandemic workforce and rising public sentiment for collective bargaining while using an outdated playbook for negotiations.
Claudia Goldin wins a Nobel Prize in Economics for her work to better understand women's role in the workforce throughout history. Still today, women make 80 cents to every dollar a man earns. "We see a residue of history around us," she said, adding "we're never going to have gender equality until we also have couple equity." Fortune's CHRO Daily reports that more than half of workers with children are seeking out a new job for better childcare benefits.
New regulations from the European Union's Corporate Sustainability Reporting Directive and the U.S. Securities and Exchange Commission will require corporations to work with a third party to sign off on ESG-related disclosures. According to a KPMG survey, 75% of companies believe they won't be able to meet ESG assurance standards. GreenBiz has the story. The Financial Times digs into the current state of ESG, positing things might not be as bad as they seem.
CHART OF THE WEEK:
JUST's latest index concept – Workers & Environment Leaders – which tracks the top 20% of companies that perform best across all the Environment- and Worker-related Issues in our 2023 Ranking – outperforms the Russell 1000 by 20%. The companies in this index also outperform their peers on many of the issues we track, including being 16.9% more likely to pay a family-sustaining wage and emitting 55% less CO2 per dollar of revenue.