The JUST Report: In the Fog of the ESG War, Companies Continue to Drive Change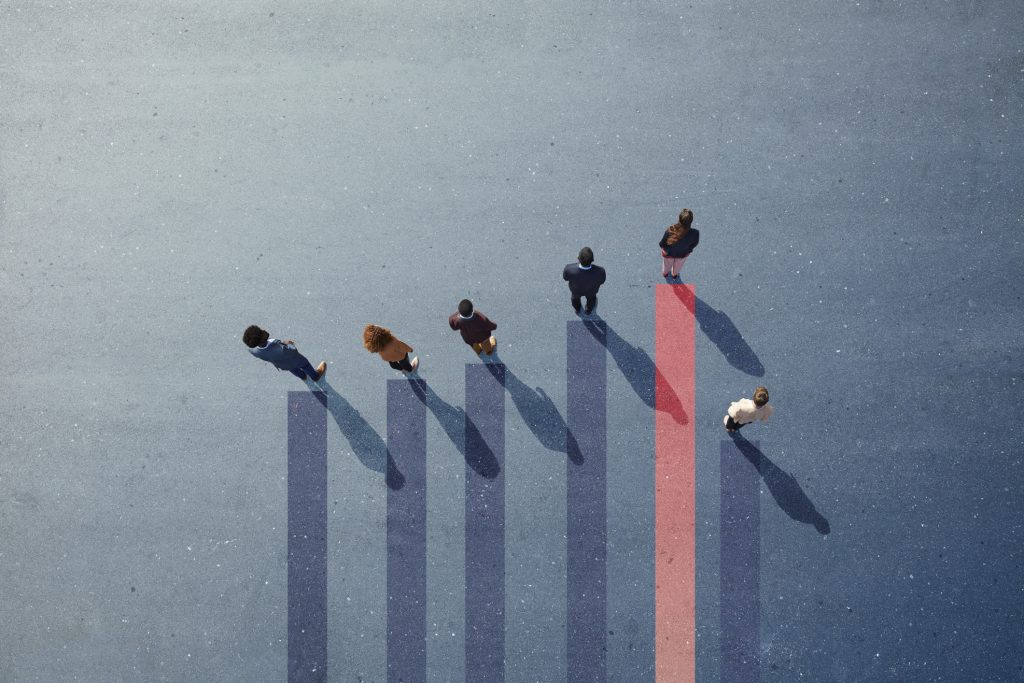 Amidst all the confusion, misinformation, and political wrangling over corporate ESG, stakeholder capitalism, and social responsibility, it is easy to lose sight of two basic questions. What are companies actually doing, and why?
Our newly published report, "How Russell 1000 Leaders Are Meeting the Public's Priorities: A Mid-Year Snapshot," sheds light on the former. Part of our refreshed impact reporting work, it summarizes how America's biggest companies are making changes to better align with public opinion:
For instance, in Q1-2 of 2023, among Russell 1000 companies:
8 announced raised wages for some or all of their U.S. workers.
17 announced an increase in paid parental leave for their workers.
4 added new benefits for their workforce.
26 increased engagement or procurement efforts for diverse suppliers.
3 published an EEO-1 Report for the first time.
Anecdotally, I'll add that in almost all my private discussions with corporate leaders, there is little-to-no pullback on corporate stakeholder action, only a reluctance to talk about it publicly.
This leads me back to the second question: why are companies continuing undeterred? Research from Edelman's Trust Barometer, released this week, offers some fresh insight. According to the report, 83% of workers expect companies to lead on wages, benefits, and training, and 71% expect their employers to lead on social impact. Workforce dynamics suggest this sentiment is deeply ingrained, and if anything could intensify.
Another key motivation for companies is obviously the investor voice. Here, too, incentives remain strong. According to recent surveys by BNP Paribas and Barclays, ESG investing remains a top priority globally among institutional investors. A new report from Morgan Stanley – "Sustainable Reality" – indicates that ESG fund inflows remain robust, even in the U.S., and that in the first half of 2023 sustainable funds actually outperformed their peers.
Our own index performance data supports all this. At the end of the day, and whether you're an ESG skeptic or not, it's where the rubber hits the road.
Be well,
Martin
JUST IN THE NEWS
CNBC highlights JUST Capital research on how companies are working to address employment opportunities for formerly incarcerated individuals. JPMorgan and Slack are among the businesses investing in workers with criminal records. Only 5% of the Russell 1000 are disclosing data on the issue.
JUST Capital's Matthew Nestler, Director of Research Insights, and Jordyn Avila, Senior Manager of Programs and Engagement, publish a piece on the lack of corporate disclosure when it comes to paid sick leave. Only 9% of America's largest companies make the number of days of paid sick leave they provide public.
The JUST Report gets a shoutout in Engagement Strategies Media. JUST CEO Martin Whittaker is quoted saying "I think companies' ongoing efforts to address business-critical environmental and social issues are driven by the age-old desire to improve performance and create value."
JUST Capital board member Xavier de Souza Briggs pens a piece for Brookings exploring how to lay the groundwork for the coming influx of climate and infrastructure related jobs. He argues that government, philanthropic, and business leaders need to ensure these are good jobs that diversify the infrastructure workforce. Briggs also writes for Fast Company about the key ways to make gig work more secure.
JUST Capital board member Marc Morial is featured on a recent episode of fellow board member Alan Fleischmann's Leadership Matters podcast, discussing the many hats he's worn over his career and what it means to be a modern leader.
QUOTE OF THE WEEK
"The reality is that we cannot build the infrastructure of the future, including clean energy and other vital pillars of a new economy, without the workforce of the future. It's time to embrace what an economy for all, one that builds and makes amazing things, will actually require."
JUST Capital board member Xavier de Souza Briggs on the importance of workforce training for underrepresented Americans in a piece published this week for Brookings.
JUST AI
Elad Gil hosts a fireside chat with Reid Hoffman on AI, big tech, and society. The LinkedIn co-founder discusses his view on the new technology as he prepares to launch his own AI company, Reflection. 
Wired tracks the history of OpenAI to understand what the new tech giant really wants in the long run.  
Generation Lab publishes new data asking computer science experts who should regulate AI. Of those surveyed, 37% say a federal agency, 22% are in favor of a global organization or treaty, and 16% want Congress to manage the new technology.
Meta releases a new tool that will track racial and gender bias within computer systems. FACET will be offered to researchers to help eliminate the risk of mislabeling and encourage fairness. Google will start to require election advertisers to disclose when an ad contains altered content using AI. Slack introduces a new AI tool to help users catch up with summaries after time off.
MUST READS
Edelman's Trust Barometer is out with a special report on Trust at Work. Key takeaways: Employers remain the most trusted institution, but employees expect more. Deal-breakers when considering a job? 83% say career advancement, 80% say personal empowerment, and 71% say societal impact. Employees want a work-life reset, with 72% saying it's more important than ever that employers rethink what work means to employees.
The New York Times reports that while wage gains cooled off in August, real wages, adjusted for inflation, are trending higher.
Axios reports that the gender gap is at an all-time low. Women are returning to work from the pandemic faster than men, and the gender pay gap is also the narrowest on record. The Hamilton Project, an economic policy initiative of the Brookings Institution, has additional details reporting prime-age women's participation in the labor force is at an all time high of 78%.
A new Gallup poll finds growing support for unions. Two-thirds of respondents approve of organized labor, with support rising steadily since 2009. Axios highlights a Labor Day to remember as UPS drivers, airline pilots, and rail workers notched wins in the last year. Eyes remain on Motor City as the UAW warned that the union plans to go on strike against any Detroit automaker that hasn't reached a new agreement by the time contracts expire next week. AP has the details.
Quartz writes about one of the highest leverage opportunities available to limit climate change: contrail reduction. The artificial, heat-trapping clouds catalyzed by air travel account for
35% of the aviation industry's contribution to global warming.
CHART OF THE WEEK:
As workers head back into the office and kids to school, we all face chances of getting sick more often. Of the 951 companies JUST Capital analyzed and ranked in 2023, only 89 disclose the days of paid sick leave in their policies. Of those 89 companies, six offer unlimited paid sick leave. Excluding those six, the range of paid sick leave is 3-30 days; the most common number of days offered is 10. Dig into the details into our latest analysis into the paid sick leave policies across the largest public U.S. companies.