The JUST Report: What Americans Need From Business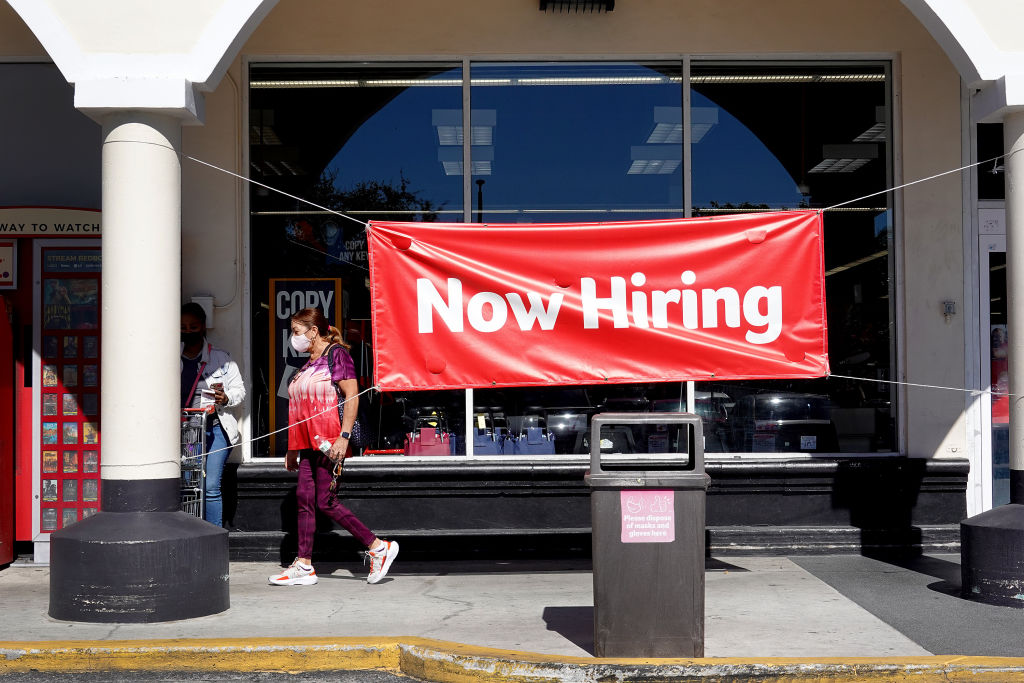 Happy New Year to you all, and welcome to the first JUST Report of 2022. The year is starting with a bang for us with the launch this coming Tuesday, January 11, of our 2022 Rankings of America's Most JUST Companies and the JUST 100 leaders with our media partner, CNBC. Expect a feast of content, media appearances, CEO interviews, and analysis to be coming your way very soon.
Each year's rankings has its own unique context, and right now my sense is that trust and accountability are the watchwords. Employees, customers, investors, communities, and concerned citizens at large all want to know which companies are actually walking the talk on the critical issues of our time, and whether they can be trusted to do what they say they will do. The companies making up the 2022 JUST 100 show that delivering value to all stakeholders, including shareholders, is not only possible, but essential to success in today's economy.
Another core theme (that I think we could all use a little more of right now) is unity. Our 2021 polling report highlighted that Americans across all demographic groups, including political ideology, agree what the top issues are, namely, "Pays a Fair, Living Wage," "Creates Jobs in the U.S.," and "Prioritizes Accountability to All Stakeholders." We're also agreed on the fact that worker-related issues are once again the most important, that companies can and should do more, and that they will be rewarded in the market for doing so.
Could it be that building a more just economy is something that all Americans can get behind? I sure hope so. Tuesday's JOLTS report that 4.5 million people quit their jobs in November, a record high for the time the Department of Labor has been tracking the metric, underscores what is at stake, and my new editorial for our site provides more on JUST's perspective.
Wishing you and yours a wonderful and just 2022!
Be well,
Martin Whittaker
PS – JUST is expanding in 2022. We are hiring for multiple positions, in research, data, investor/ESG products, project management and more. If you and anyone you know is interested in joining the JUST team, please reach out!

This Week in Stakeholder Capitalism
American Express and BlackRock expand their WFH policies for an additional month due to rising COVID cases, joining JPMorgan Chase, Citigroup, and Goldman Sachs.
Apple becomes the first company to hit a market capitalization of $3 trillion.
Riot Games agrees to pay $100 million to settle a class-action gender discrimination lawsuit.
Tesla is asking its employees to help fight a new California law that will increase the price of solar panels.
Walmart shut down nearly 60 U.S. stores in December in order to sanitize them better against the increasing spread of the coronavirus.

What's Happening at JUST
We're excited to welcome Participant Chief Impact Officer Holly Gordon to the JUST Board of Directors. Learn more here.
Fast Company featured our polling data in its latest pay equity piece.
The Forum
(Leadership Now)
"Companies have and can play an important role by publicly speaking about the importance of democracy for capitalism to thrive, reaffirming the legitimacy of the 2020 election, and emphasizing the need to prevent efforts to undermine the legitimacy of the 2024 election which could lead to violence and chaos. … Our analysis shows that corporate PAC contributions were previously a major source of contributions to election objectors. Companies maintaining their commitments to withdraw support for those who refused to endorse the electoral college result, which many companies have in full or in part, will send a clear signal that undermining democracy is unacceptable to the business community and has a cost."
"First, understand that trust can only be built over time. A company can't just look up and say, "Hey, we want to be trusted." Today, PayPal regularly shows up at the top of various lists of the world's most trusted brands. But a lot of what we did to support that goes back six or seven years. You have to think longer term than the next few quarters."
"I believe it is more likely we end up back in the low-inflation regime that we were in for 20 years than a new high-inflation regime. However, the costs of ending up in the high-inflation regime are likely larger than the costs of ending up back in the low-inflation regime. But we shouldn't forget that there are significant costs with either error, and that those costs will likely fall on those Americans who can least afford to bear them."
Neel Kashkari, President of the Federal Reserve Bank of Minneapolis, in a Medium post about his monetary policy outlook for 2022.
​​​​​
Must-Reads of the Week
Andrew Edgecliffe-Johnson pens an editorial for The Financial Times calling out corporate complacency around protecting U.S. democratic stability and recommending corporate America back its talk on voting rights with concerted support for legislation.
One year after the January 6th Capitol Insurrection, several organizations – including the Washington Post, Popular Information, and CREW – investigated how companies followed through on their commitments to withhold donations to the Republican members that voted to overturn the election results.
As Edelman build towards their annual Trust Barometer, the firm released "Rebuilding Trust: What Will It Take?" featuring eight essays by business leaders – including one from our Worker Financial Wellness Initiative partner PayPal CEO Dan Schulman – on what leading corporations and institutions must do to regain public trust this year.
The Harris Poll teams up with Daily Pay and Fund our Future to uncover how Americans feel about corporations investing in their retirement. The results? "A staggering 67% of Americans, and 79% of parents of children under 18, would be likely to switch employers if their current employer did not offer any retirement savings programs."
Chart of the Week
This chart comes from XpertHR, and shows that in 2022 what's concerning HR leaders as the biggest challenges of 2022 with recruiting, hiring and retention as the top concerns. Explore the data here.